Shawn Mendes and Camila Cabello's 1st Valentine's Day Together Was Every Bit As Sweet As You'd Think
This summer will be a year since Shawn Mendes and Camila Cabello began dating. Since then, every movement, tweet, and post the couple has made have been well-documented.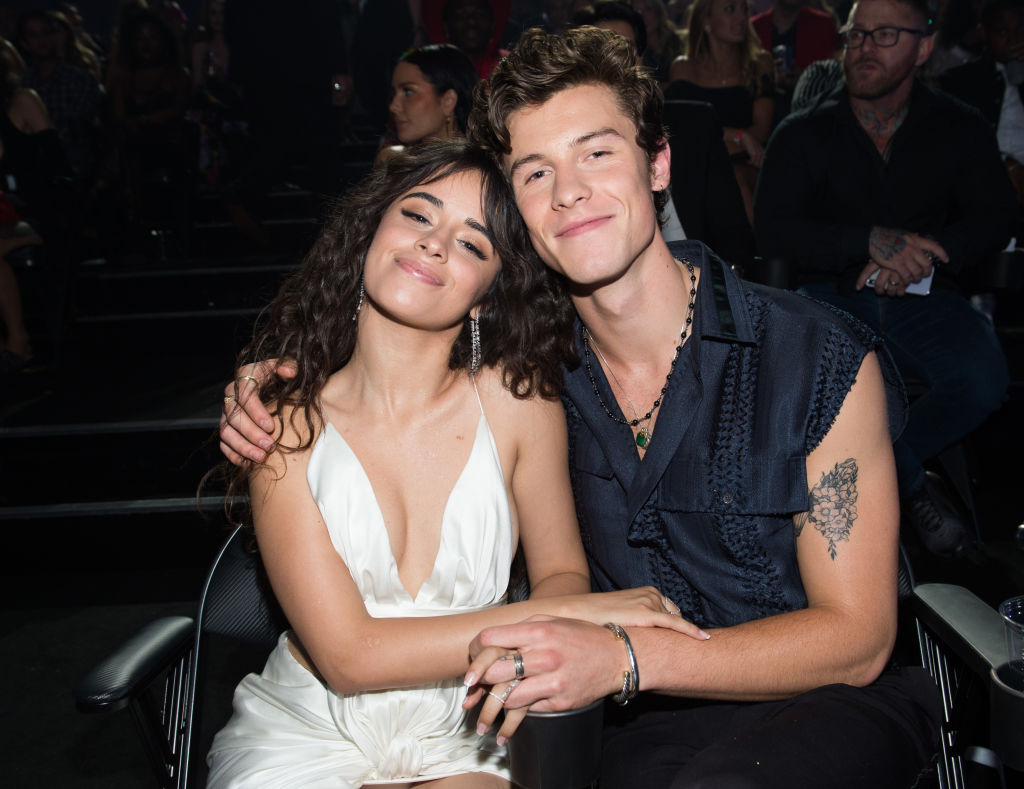 Naturally, then, Valentine's Day would be no different. The pair celebrated the romantic holiday with a sweet date, and fans are gushing.
Find out more about how they celebrated their love.
They became a couple last summer
As we all know from Grease, summer flings tend to not mean a thing. But in Mendes and Cabello's case, their relationship has had staying power.
Last year, Mendes discussed how long he and Cabello had been dating while chatting with fans at a concert in Hindmarsh, Australia. One fan asked for more details about when the two had gotten together, with Mendes replying, "We haven't been dating for that long. We have been dating since July 4 officially."
The two opened for Austin Mahone in 2014 and then dueted on the hit, I Know What You Did Last Summer. While promoting the song, they appeared on The Late Late Show with James Corden, where Corden interrogated the pair about the status of their relationship.
"There's no way you haven't made out," Corden cheekily asked them. In response, Mendes said, "We haven't, actually. Every time I try and make a move, she swerves me off." Cabello quickly chimed in, saying, "He friend-zones me. He calls me 'Kid!'" 
Clearly, that changed quickly.
Cabello's refusal to kiss Mendes at the 2019 AMAs
Appearing on The Ellen DeGeneres Show in 2019, the 22-year-old Cabello discussed her steamy performance of Señorita with Mendes at the 2019 American Music Awards and how fans were falling off their seats waiting for her to kiss him during the performance, but she just wasn't up for it. Host DeGeneres ran the video of the end of the performance and the kiss that wasn't.
"There's the AMAs, that performance happened right there, and everybody was just waiting for the kiss, and then you just hit him with your nose," DeGeneres said in a play-by-play while watching the clip.
The Havana singer tried to explain over the audience's laughter, "Well, I thought about, we kissed, because we always practice it, and then I kiss him, because I kiss him. But then it's like, onstage, it just feels weird because I know that people are expecting it. So then, I'm like, 'I don't wanna…', do you know what I mean? So then, that's why I hit him with my nose."
Their first Valentine's Day together
The couple spent their first Valentine's Day in the UK. In fact, they appear to have been in England since shortly after the New Year to enjoy some time off from their busy recording and touring schedules.
On Valentine's Day itself, People reported, the two were spotted leaving The Fat Duck restaurant, owned by celebrity chef Harry Blumenthal. The restaurant is located in Bray in the county of Berkshire.
According to the outlet, for their first V-Day together, Mendes wore black shirt and pants, while Cabello looked pretty in a blue dress.
Neither of them posted about their date, but Cabello apparently was feeling the romance, especially for her album, Romance, on Valentine's Day posting in all caps on Instagram, "MY OH MY ITS VALENTINES TODAY AND ROMANCE IS LIKE THE ALBUM VERSION OF VALENTINES DAY CUZ FEELINGS AND LOVE AND IM JUST REALLY EXCITED ABOUT THIS VIDEO AND @dababy ABSOLUTELY KILLED IT LIKE HE KILLS EVERYTHING AND I HOPE YOU LIKE IT AND I TALK A LOT WHEN IM EXCITED OKAY."
Read more: Will Shawn Mendes and Camila Cabello's Relationship Last?