Shawn Mendes Doesn't Fully Trust Taylor Swift's Boyfriend — He Thinks Joe Alwyn Has a 'Villain' Look to Him
Shawn Mendes has some opinions about pop sensation Taylor Swift's current boyfriend, Joe Alwyn, and they are not what you would expect. While recently sitting down with Vanity Fair, the "Stitches" singer shared his thoughts on the British actor, revealing that though Alwyn seems like a nice guy, he gives off major "villain" vibes.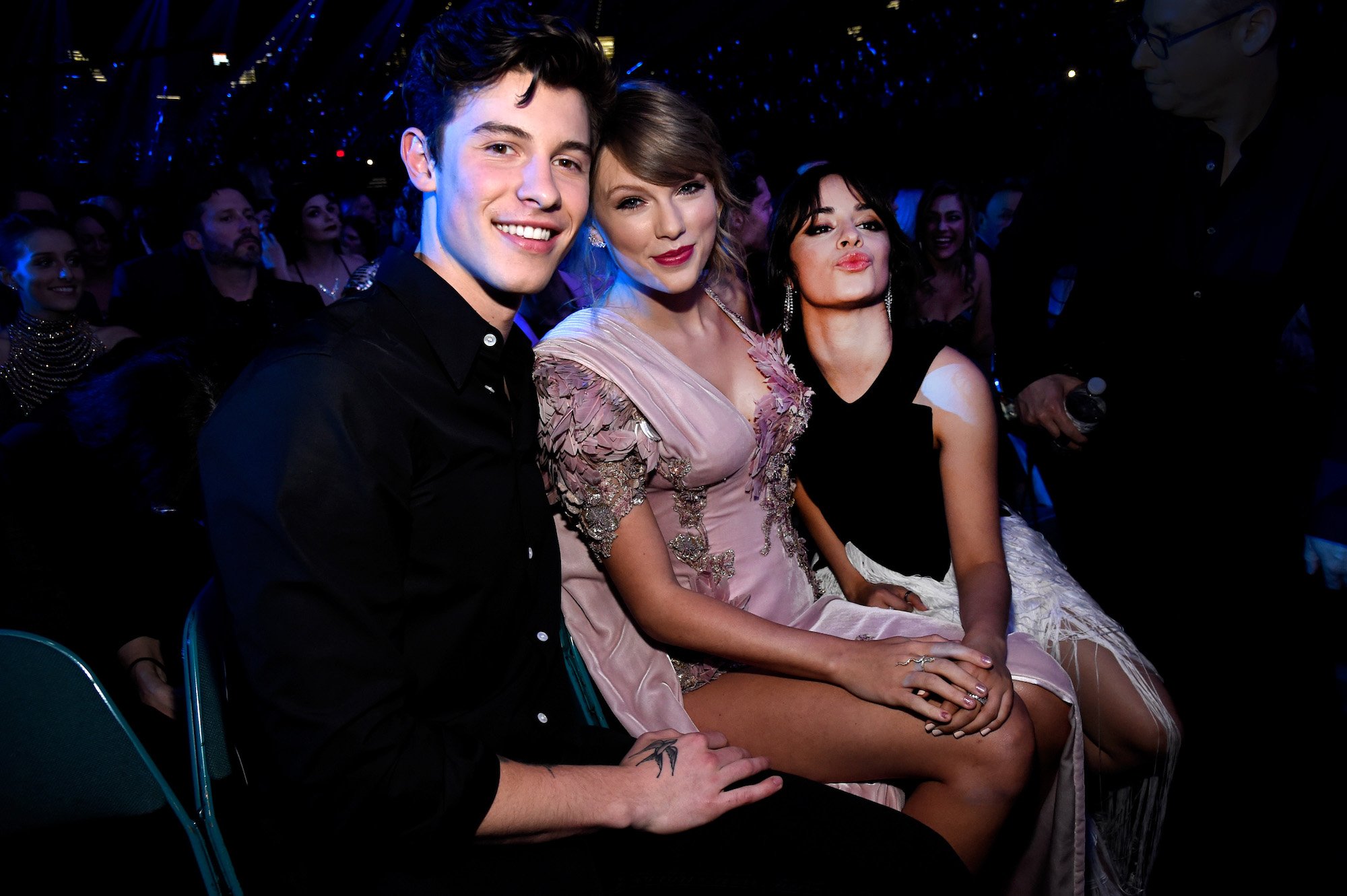 Taylor Swift and Shawn Mendes have been friends for years
Recording artists Shawn Mendes and Taylor Swift go way back.
The two have known each other since the early 2010s, having joined forces for Swift's 1989 World Tour in 2014. Mendes, whose music career was just getting off of the ground at the time, found himself opening up for the "Blank Space" singer during the concert tour.
Though the two are a few years apart in age, that didn't stop them from establishing a close friendship which has been going strong ever since. Even though they only collaborated on one song together, so far, Mendes has credited Swift for helping his career, saying that opening up for her on tour helped him gain the confidence needed to play in front of large crowds.
"She goes, 'Just remember that everyone came here to have fun. 'This isn't like The Voice. No one's here judging you and rating you out of 10,'" Mendes said of the advice Swift once gave him while speaking with Apple Music's Zane Lowe in 2018. "Sometimes it's the simplest thing to change an entire mindset and I remember the second she said that, that was the best show of the whole tour.'"
Mendes continued, "I take that with me no matter what I'm doing, whether it's an interview or whether it's a performance or anything."
Mendes thinks Joe Alwyn' could turn into a villain'
With Shawn Mendes being a good friend of Taylor Swift's, some have been curious to know what he really thinks of her boyfriend, Joe Alwyn, who she's been dating since 2016.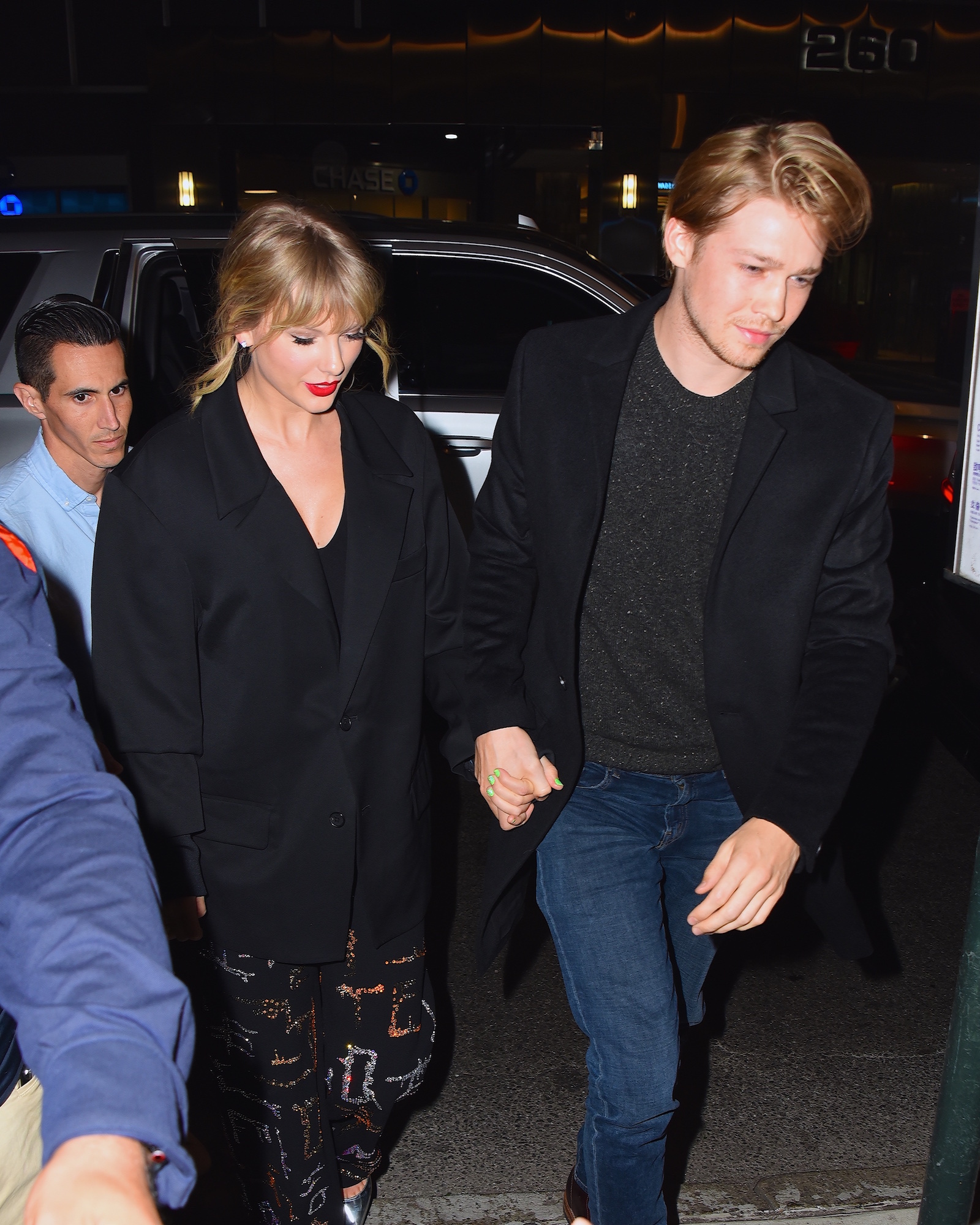 While recently taking a lie detector test for Vanity Fair, the "Treat You Better" singer was asked if he approved of Swift's current beau. Mendes said he "never personally met" the actor but noted that "he looks like a sweet guy."
Immediately, the lie detector test operator deemed his answer to be a lie, prompting the singer to admit to his deception.
"I'm lying a little bit?" Mendes asked before sharing his true opinions of the Harriet actor.
"Yeah, I mean, he's kind of got a little bit of a villain look about him," Mendes explained. "He looks like a nice guy but, like, he at any movement could turn into a villain, you know?"
The hit-maker continued, "He's got really blue eyes and I struggle with eyes that blue, you know? Like I find it easier to trust brown eyes." He paused before concluding with, "I talked way too much about him."
Taylor Swift is 'really happy' with Joe Alwyn
Though Shawn Mendes has his reservations about Joe Alwyn, Taylor Swift knows the type of person the actor is and couldn't be more in love with him.
In December 2020, insiders told People that the singer "is very happy" with Alwyn and is enamored with their relationship, which has only gotten stronger over time.
"He is her rock," the source shared. "Their relationship is mature and wonderful."
Being in a relationship with someone who values privacy as much as she does has been great for the singer as it's allowed her and Alwyn to date and get to know each other away from prying eyes.
"I think that in knowing him and being in the relationship I am in now, I have definitely made decisions that have made my life feel more like a real life and less like just a storyline to be commented on," Swift told Paul McCartney in November 2020 during an interview for Rolling Stone. "Whether that's deciding where to live, who to hang out with, when to not take a picture … it's really just trying to find bits of normalcy."