Shawn Mendes Just Got Super Candid About His Budding Romance With Camila Cabello
If you're one to follow celebrity relationships closely, chances are, you're well aware of how serious Shawn Mendes and Camila Cabello's romance is. Though the two have only been dating for a little more than a year, they're clearly smitten with each other. They have even started to envision their future together.
We guess it's true what they say: When you know, you know.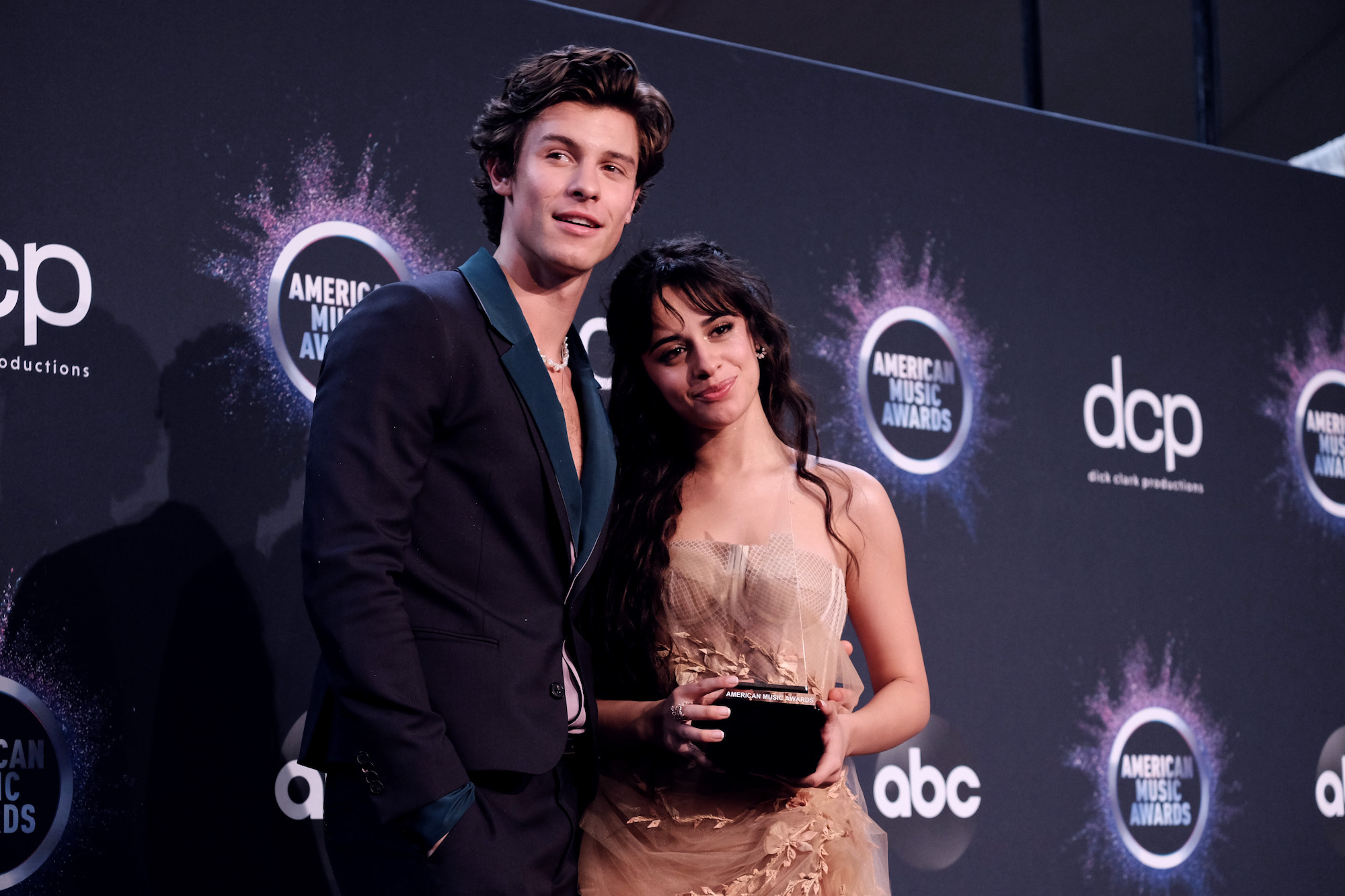 Shawn Mendes just gave some insight into his relationship with Camila Cabello
In case you weren't aware, Mendes and Cabello are in love — and we mean like really in love.
Since kicking off their relationship in July 2019, the couple hasn't been afraid to showcase their budding romance in the public eye. Though they've given us plenty of insight into their adorable dynamic over the past year, Mendes recently opened up about his relationship with Cabello while recently speaking with Entertainment Tonight.
RELATED: Camila Cabello Explains Why It Was 'Weird' Dating Shawn Mendes at First
Although he previously admitted that his relationship with the "Living Proof" singer moved relatively quickly, the "Monster" crooner revealed to ET that he knew early on that Cabello was the one for him.
Mendes even shared that he and Cabello are so in love, they have already discussed getting engaged.
"Yeah, absolutely, I think for me it's always been if I'm not willing to talk about that stuff then I kind of check out a little bit, and I don't know, I really think when you know, you know," he told the outlet. "She's been one of my best friends since I was, like, 15 years old. I don't know, at the same time, I know we are really young so I don't want to jump, like, insanely fast, but I think when you find your person, you feel and you know that you have found your person."
According to Shawn Mendes, he's loved Camila Cabello for a long time
Though they've only been dating for a year, Mendes was smitten with Cabello long before they become official.
During a recent interview with Access Hollywood, the singer admitted that he fell for the Fifth Harmony alum years ago, but waited to tell her he loved her because he feared rejection.
RELATED: Is Shawn Mendes' 'Wonder' About Camila Cabello?
"It takes a lot of courage to tell the woman that you love that you love her," Mendes told the outlet. "I had five years of fear of getting rejected by her that just stopped me from doing it every time, or just confidence. It just took a lot. It took a long time of preparing."
But despite being afraid to express his love for Cabello at first, Mendes eventually mustered up the courage to tell the "Havana" singer how he really felt about her.
Now, he's not afraid to share his feelings about Cabello and says that nothing is off-limits when it comes to writing songs about her.
"We really don't put any rules or boundaries on what we are writing about or in our art," he explained to Entertainment Tonight. "I think the truth about being celebrities and being in a relationship is that it's super tricky because there are a lot of people who want to know more than what is maybe normal just to give out, they want more personal stuff."
Shawn Mendes says he and Camila Cabello are equally "mushy"
Since becoming a couple, Mendes and Cabello haven't shied away from expressing their feelings for one another in their music.
From filming steamy music videos together to writing hit songs about their love lives, the pair have proven that they are head over heels for one another.
Mendes even admitted that both he and Cabello are hopeless romantics and are super emotional — especially when to comes to their songwriting.
"I think we are both equally very mushy, and I think we are both extremely mushy people," Mendes shared when asked whom of the two is mushier when it comes to writing songs. "I think we are both super sensitive which creates a lot of sensitivity in our relationship, but we are songwriters so we are constantly searching for the best topics in life and I don't know, I am pretty mushy. I don't know what she would answer or how she would answer that. I feel like she would probably say I am much more mushy."