From 'Shawshank Redemption' to 'About Time,' Here Are Some American Movies Recommended by the BTS Members
Sure, these K-pop idols know a lot about music. Over the years, however, they've shared a few of their favorite films with fans and each other. Here are some of the movie recommendations from V, Suga, and the other members of BTS.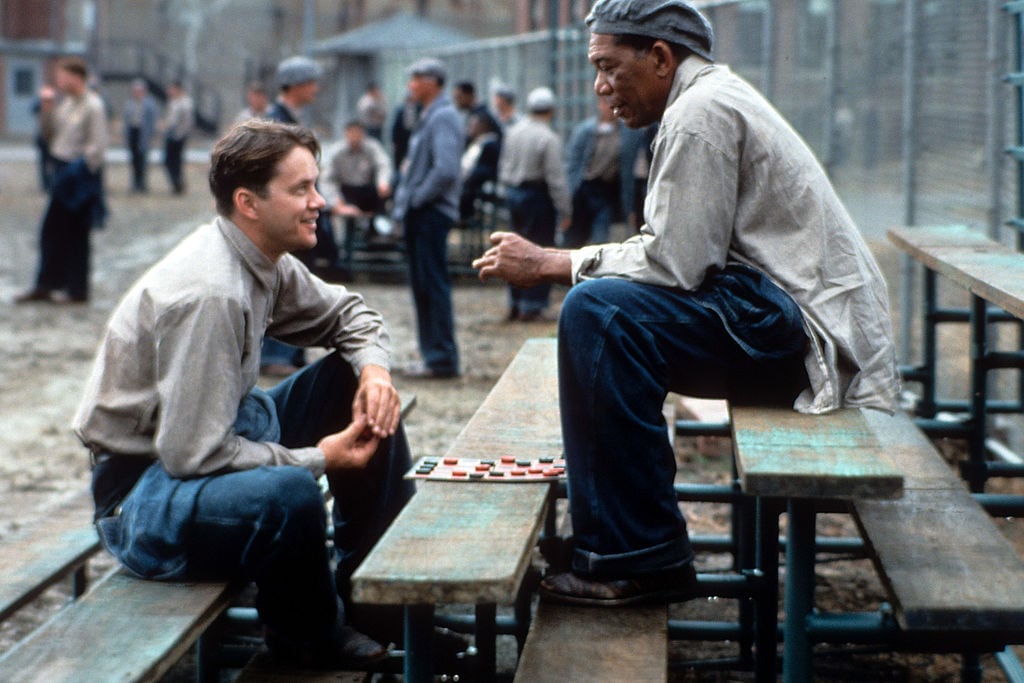 'The Shawshank Redemption'
When V isn't performing, writing, or recording music, he's oftentimes watching movies. When he was asked for one old film that everyone should watch during the group's Entertainment Weekly cover shoot, this was his pick.
This movie, which predominantly takes place in the prison, stars Tim Robbins and Morgan Freeman as two convicted men. However, one of the characters, named Andy Dufresne, has been wrongfully convicted. 
'About Time'
This is a romcom for the books. About Time tells the story of one couple and their adventures together, even though the male lead has a pretty special ability: he can travel through time. About Time was recommended to fans by V, and even inspired one of his solo songs, titled "Winter Bear."
According to MNews, About Time stars one of V's favorite actresses, named Rachel McAdams. There's one scene "where the male lead kneels down to propose to the female lead in bed. He was so inspired by the scene that he created the sweet lullaby."
'Pretty Woman' 
Some fans credit Pretty Woman as one of Jin's favorite movies, which is kind of surprising, but at the same time, is totally believable. This movie is a take on a classic Cinderella story, where a prostitute and a wealthy businessman fall in love.
'Call Me By Your Name'
During one V Live stream with J-Hope and V, V talked about the Oscar award-winning film, Call Me By Your Name (at about the 1-minute mark.) He told J-Hope that the movie has a lot of deep meanings, and he liked its use of color.
This film tells the story of one 17-year-old boy, Elio, who travels to Italy with his family for the summer, along with a doctoral student studying with his father, Oliver. They soon find themselves falling head over heels for one another. 
'Parasite,' and other movies by Bong Joon Ho
Although Parasite technically isn't an "American" movie, it still earned well-deserved praise from critics worldwide. The Academy Award-winning film for Best Picture, Parasite's director Bong Joon Ho called BTS "influential" during one interview. One of the group's rappers, Suga, responded with a message of his own about this triller. 
"I want to say that I watched all of director Bong Joon Ho's films as his fan. I believe he was answering a question about Korean culture, and I think it was generous praise. I'm embarrassed because I'm still not sure we have that big of an influence. I was thankful that director Bong Joon Ho said, 'Korean culture is dynamic.' I hope that the many amazing artists in Korea will be known. I really enjoyed watching Parasite. I'm a fan," Suga reportedly said.
RELATED: Here Are Some of the Cutest Moments From BTS' Appearance on 'The Late Late Show With James Corden'
RELATED: Jimin From BTS Finally Puts the 'Dumpling Incident,' Mentioned During 'The Late Late Show With James Corden,' to Rest