'Shayda' Movie Review [Sundance 2023]: A Familiar, yet Dramatically Impactful Feature Film Debut
Writer/director Noora Niasari makes her feature film debut at the 2023 Sundance Film Festival with Shayda. She drew from personal experiences, painting a deeply emotional picture of an Iranian woman's perseverance and the deep connection she shares with her daughter. The end result is quietly impactful, finding power in still moments that pull away from the story's more formulaic elements.

'Shayda' is a resilient mother-daughter story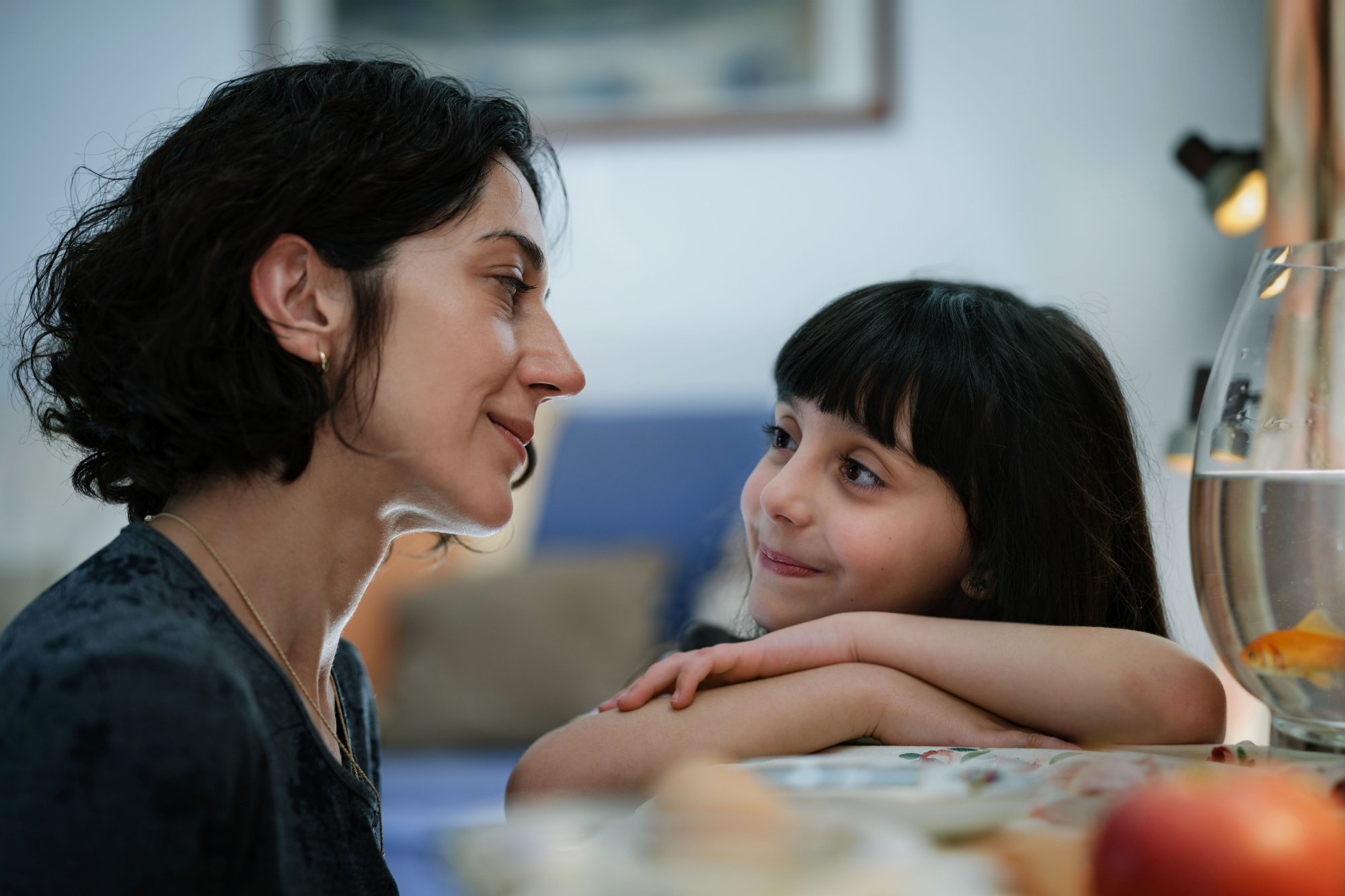 Shayda (Zar Amir-Ebrahimi) is a young Iranian mother living in Australia in 1995 with her 6-year-old daughter, Mona (Selina Zahednia). She fled to a women's shelter and filed for divorce from her abusive husband, Hossein (Osamah Sami). However, they face numerous challenges in their new home, as well as among familiar faces who judge the mother for her decision to flee from her husband.
Taking place during the two weeks of Iranian New Year (Nowrooz), Shayda seeks a new beginning and a sense of normalcy for Mona. When Hossein manages to secure visitation rights, he reenters her life, worrying the young mother that he may have plans to kidnap their daughter to take her back to Iran for good.
Overcoming fear and learning to let it go
Niasari crafts Shayda's past reaching back many years before immigrating to Australia. Looking at an old photo album brings tears to her eyes, as she remembers all that led to her to this point. However, she brazenly puts her daughter before all else, pursuing a better and safer future. Hossein doesn't plan on letting her get away so easily, attempting to manipulate Shayda and Mona at every point.
Shayda is more than a resident in the women's shelter, but she's also a supporter of her fellow residents. Some tensions arise as a result of prejudice, but she's always putting her best foot forward to make a good example for Mona. The Persian New Year acts as symbolism for the ongoing changes that they face, but it's not all darkness. The young mother bursts into life in moments with her daughter, frequently highlighting the beauty and significance of dancing as a way of shedding personal demons and encouraging self-expression.
However, Shayda often finds its protagonist shrouded in fear and paranoia at the mere thought that her husband could be lurking anywhere. As a result, she cuts her hair and disguises herself to feel safe enough to walk into public, unable to rely on law enforcement or family for support. Much of Shayda's community turned its back on her, leaving her and Mona as outcasts to the very people that should embrace her.
'Shayda' excels in its quiet, tender moments
Shayda is about the ongoing survival of a domestic abuse survivor, but it excels when it explores themes beyond that. Niasari explores the themes of letting go of the pain and finding the strength to move forward. Not to forget, but not to allow pain and trauma to stall happiness or progress. Moments of utter terror are interwoven into ones of joy and triumph, establishing a clear narrative arc that doesn't wallow in suffering.
Amir-Ebrahimi delivered a commanding performance in 2022's Holy Spider, and she once again shatters all expectations. She plays Shayda with such care and precision, as she brilliantly handles the dramatic beats with a rawness that pulls the viewer in. Amir-Ebrahimi and Zahednia develop an on-screen mother-daughter relationship that reads true.
There's something to be said about the characters being starkly divided between "good" and "evil," holding back depictions that could have more depth. However, the film's messages on trauma, women's rights, and culture clashes are timely and meaningful. Shayda is familiar storytelling, but Niasari's feature debut finds the emotionally-fulfilling beats coupled with Amir-Ebrahimi's particularly striking performance.
How to get help: In the U.S., call the National Domestic Violence Hotline at 1-800-799-7233 or text START to 88788.