'She-Hulk': Alison Brie Relies on a Surprising Source for Updates on Her Potential MCU Casting
Alison Brie has long been rumored to join the MCU's 'She-Hulk.' Now the actor weighs in on how she's keeping up-to-date with her potential casting.
Following Avengers: Endgame, Marvel's characters and stories — with rare exception — have been thoroughly explored. But the Marvel Cinematic Universe promises to open up new doors in Phase 4 and beyond, including the addition of She-Hulk. Now Alison Brie weighs in on the current status of her potential casting in the upcoming Disney+ series.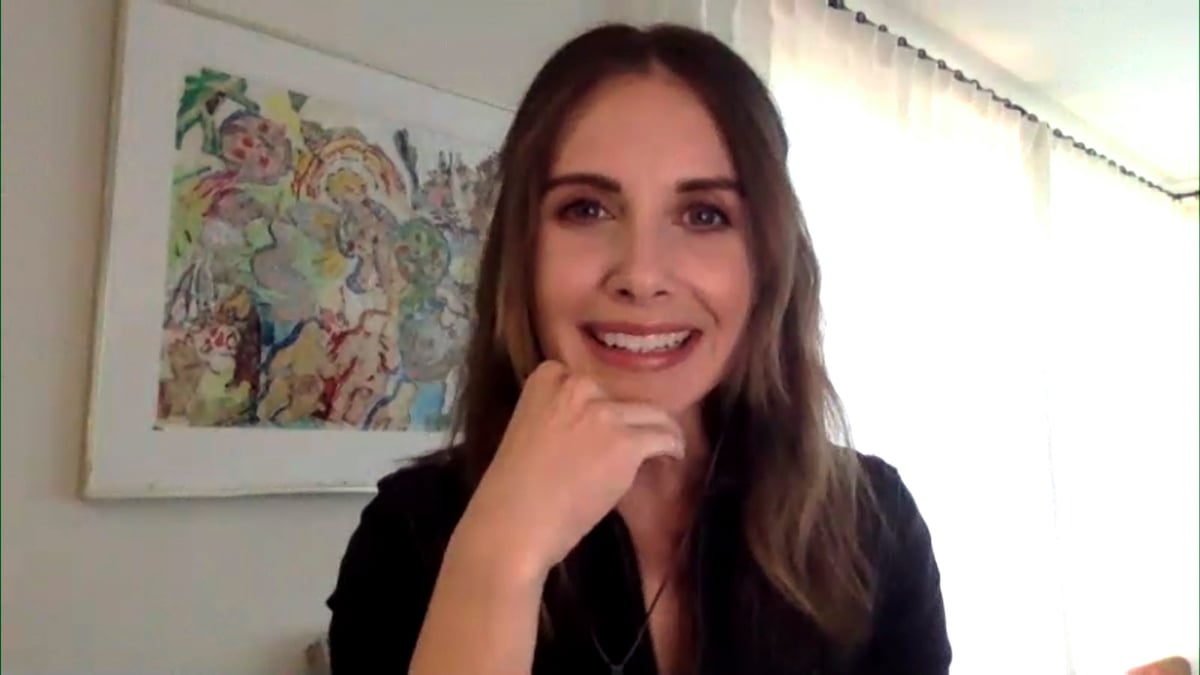 'GLOW' star Alison Brie has been rumored to join the MCU for a while
Brie is perhaps best known for her work on TV series such as Community and GLOW. But she's also been connected to Marvel Studios' She-Hulk series. Although Marvel has not made any official announcements, Brie is reportedly a top contender for the role.
The rumor started after a casting call leaked calling for a "Alison Brie type." In response to this, a lot of fans wondered why Brie herself wasn't up for She-Hulk. And the actor herself even responded cryptically to the notion she might or might not be in talks with Marvel for the role.
Since then, development on She-Hulk has been relatively quiet. Part of this likely stems from the coronavirus (COVID-19) pandemic slowing down production. For instance, filming on the final season of GLOW has been put on hold. But no other potential She-Hulk has emerged.
The actor has shared an update on whether she will play She-Hulk
The internet remains abuzz with interest about the future of the MCU. Naturally, since Black Widow was delayed, fans have had no new material for more than a year. For her part, Brie has stayed updated on She-Hulk in the most hilarious way possible, she told The Hollywood Reporter.
You know, I've been trying to follow it online a little bit, and there don't seem to be [any updates]. But it is always funny to me when something kind of takes off on the internet, and I'm getting my updates from fans tagging me in things on Instagram. I'm like, "Oh, interesting. Oh, people are still talking about it. That's cool."
Actors who might be up for a major franchise role have been known to dodge questions. But Brie's response feels particularly cheeky, as she pokes a bit of fun at the casting rumor. Of course, if she is up for She-Hulk — or has even already landed the role — she's under contract not to say so anyway. Either way, Brie could know more than she's letting on.
The Disney+ series could lead to a much more central role in the MCU
Whoever does play She-Hulk will probably be doing so for quite some time. After all, rumor has it the character will quickly transition to the MCU movies. And she might even be in line up to lead the much-discussed all-female A-Force movie.
Phase 4 of the MCU looks like it will focus on setting up the next generation of heroes. And She-Hulk is not only heir apparent to the role Bruce Banner's Hulk (Mark Ruffalo) played in the franchise. She will also likely be a major centerpiece of the MCU for years to come. All we need now is a casting announcement.