'She-Hulk': Will Mark Ruffalo's Hulk Team Up with His Cousin on the Disney+ Series?
Marvel fans haven't met She-Hulk yet. But thanks to Avengers: Endgame, they did say goodbye to both Iron Man (Robert Downey Jr.) and Captain America (Chris Evans).
In that regard, the film marked the beginning of the end for the original six Avengers. Black Widow will likely be Scarlett Johansson's final MCU appearance. The Hawkeye Disney+ series will reportedly set up Kate Bishop as a future Avenger. And Thor: Love and Thunder will see Jane Foster (Natalie Portman) wield Mjolnir.
Then there's Bruce Banner aka Hulk (Mark Ruffalo), the only character without a confirmed path forward. While Ruffalo may appear in the new Thor movie, fans don't expect his story to truly continue there. Instead, all signs point toward an alliance with his cousin Jennifer Walters, better known as She-Hulk.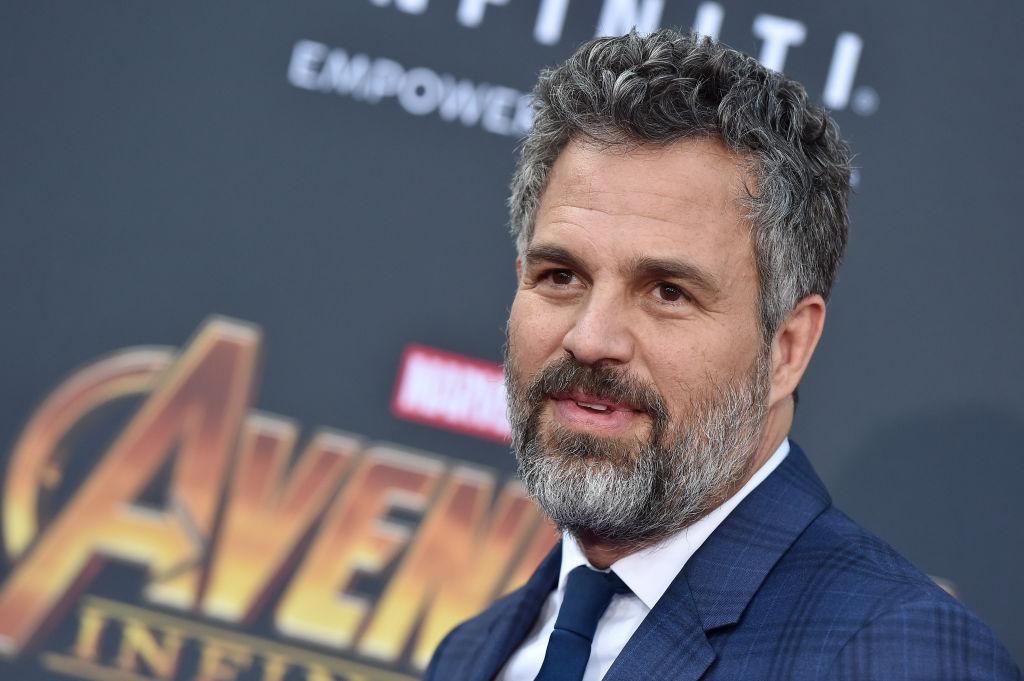 Mark Ruffalo teased his role on the upcoming 'She-Hulk' Disney+ show
Marvel Studios has already announced development on a She-Hulk series for Disney+. Although few official details have been revealed, tidbits about the show are beginning to trickle out. Will the series focus on Walters' day job as a lawyer? Could She-Hulk be a centerpiece of the MCU's future? And, most of all, will GLOW star Alison Brie land the title role?
Speculation has run rampant that Brie is poised to join the MCU as She-Hulk. She hasn't exactly denied talks might be happening. But just as she's doing her best to say "no comment" to the swirl of internet rumors right now, Ruffalo is being pretty open about the likelihood he'll make an appearance of some kind.
If Ruffalo does join the cast of She-Hulk, his role could be everything from a cameo or two to a full-fledged supporting part. After all, Marvel Comics has an entire world of Hulk-related mayhem. So far, the MCU only has Banner himself. So the MCU needs Ruffalo to make that transition work.
The new show will reportedly open the door to several different Hulks
According to the ever-spinning rumor mill, She-Hulk could introduce Red Hulk into the mix. In the comics, General Thaddeus "Thunderbolt" Ross becomes the villain in order to take his violent obsession with the Hulk to the next level. William Hurt has actually played Ross since 2008's The Incredible Hulk, in which he hunts Banner.
Hurt reprised the role in 2016's Captain America: Civil War as well as the last two Avengers films. And he's set to appear in Black Widow too. So with the groundwork set for him to try exposing himself to some Hulk-making gamma rays, it wouldn't take much for Ross to evolve into the main villain of She-Hulk. Red Hulk is, after all, one of Hulk's most fearsome foes.
So She-Hulk wouldn't be able to take him alone. And it wouldn't feel right to open the MCU to multiple Hulk characters without Banner being a key part of it. Perhaps She-Hulk could even open with Hulk fighting Red Hulk and Walters getting injured during the battle. In the comics, she receives her Hulk condition after a life-saving blood transfusion from her cousin.
Why 'She-Hulk' could be the perfect way to end Bruce Banner's story
In The Incredible Hulk, fans met a Banner — then played by Edward Norton — who had completely cut himself off from the world. While it happens off-screen, it's easy to imagine any semblance of a normal life he once had was over once Hulk was born. It wasn't until Black Widow recruited him to join the Avengers that Banner found a sense of belonging again.
Much as Black Widow says in Avengers: Endgame about her own experience, the team became like a family to Banner. With the Avengers on a hiatus, he could reconnect with his cousin just as she herself becomes She-Hulk. For the first time, Banner has someone who truly understands his situation.
The two green Hulks could team up to take on the evil Red Hulk. Banner now has found a way to leverage his brains and his muscles, as fans know. If the rumors are true, Banner could meet his fate in She-Hulk, sacrificing himself to save his cousin. If that's the case, his story will have come full circle. And naturally, the MCU will still have a Hulk to join the Avengers.