Shea Couleé Got Booted Out of a Recording Session Because of Justin Bieber
Shea Couleé returns for RuPaul's Drag Race: All-Stars 7, proving she has what it takes to be the Ultimate Drag Superstar. After sashaying to the Werk Room for this spinoff, Couleé returned to the recording studio, only to have her session canceled due to Justin Bieber.
Here's what we learned about the All-Stars 5 winner.
Shea Couleé is the winner of 'RuPaul's Drag Race: All-Stars 5'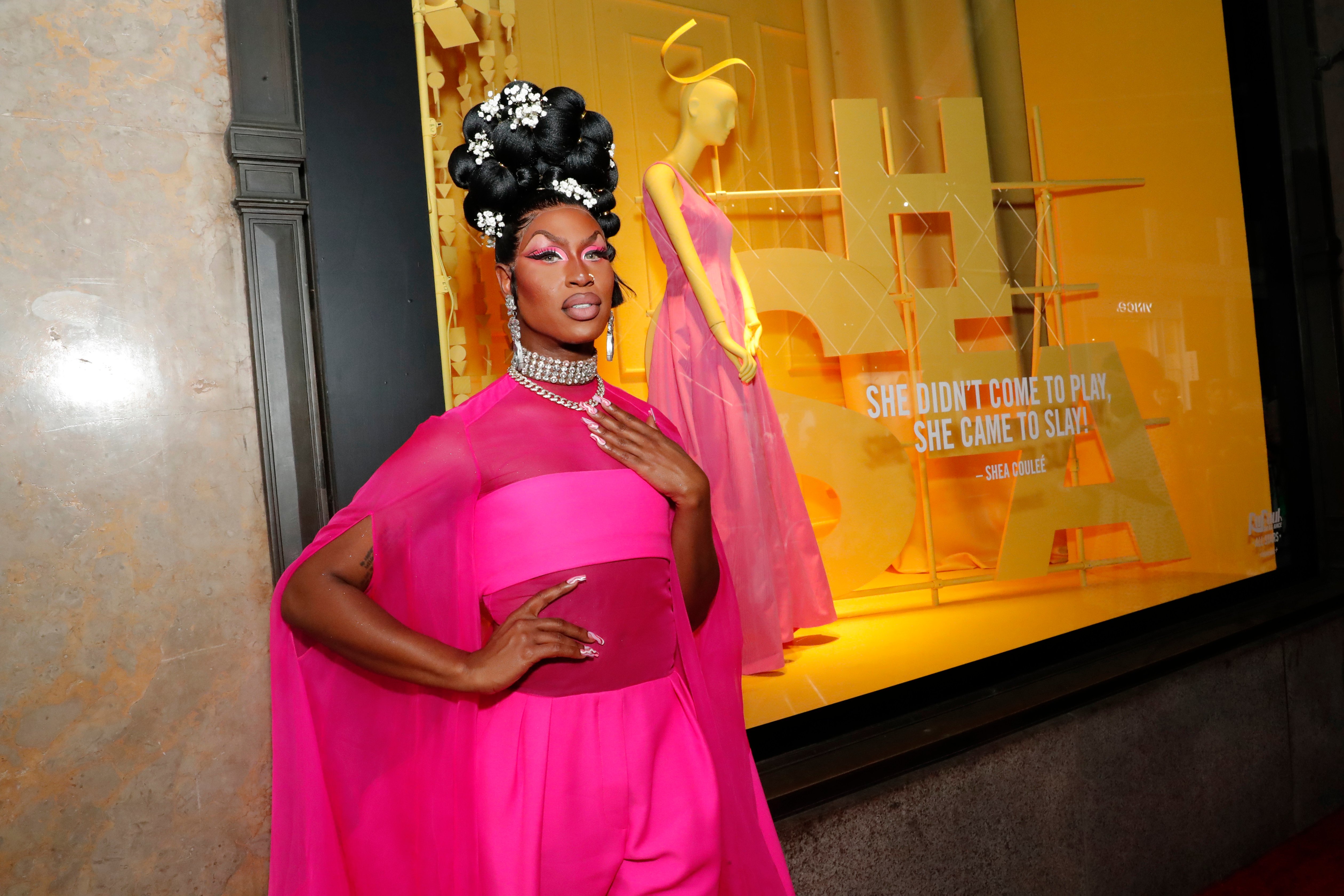 She didn't come to play — Shea Couleé came to slay. This performer made it to the RuPaul's Drag Race season 9 finale.
Shea Couleé then returned for the spinoff series RuPaul's Drag Race: All-Stars 5, complete with impressive runways and a new verse for RuPaul's song "Clap Back."
After weeks of showcasing their charisma, uniqueness, nerve, and talent, this queen snatched the crown, earning to title of "America's Next Drag Superstar."
Justin Bieber wanted Shea Couleé's recording session
Aside from her appearance on RuPaul's Drag Race, Couleé sometimes releases original music. That includes "Collide," "Rewind," and "Feeling So." In 2022, she returned to the recording studio, even if her session was canceled at the last minute.
"I had a recording session yesterday that got cancelled last minute due to 'double booking,'" Shea Couleé tweeted. "Found out today they cancelled it because Justin Bieber wanted that room. Like, what season of Drag Race did he even win??"
It's unclear what project Bieber was working on, although this artist recently released his single "Honest" in 2022. He also performed "Peaches" at the Coachella Valley Music and Arts Festival.
The tweet earned thousands of likes from fans, some noting how unfair it was for the winner to lose her recording slot. As a result, Couleé added another tweet with her own reaction.
"I just came back to this, and DAMN Y'all," she added. "It's all good. It's not Justin's fault the studio double booked, and they made right on my future session. I was just trying to be silly. Y'all are clearly all still amped up from Monday's Twitter activities I see."
Shea Couleé returns for 'RuPaul's Drag Race: All-Stars 7'
In between recoming new songs, Shea Couleé appears on the latest season of RuPaul's Drag Race: All-Stars. This is a special season, predominately because it features an all-winners cast and plenty of twists and surprises.
When asked what else she wants to accomplish in her career, Couleé mentioned her love for music and her aspirations to create a legendary album.
"I really want to release just the best drag queen album anyone has ever heard," Couleé said during an interview with Advocate. "I want to release the album where they're all like, 'ok, when it comes to drag queen musicians, Shea Couleé is the one. The only.'"
New episodes of RuPaul's Drag Race premiere on a weekly basis, thanks to the streaming platform Paramount Plus.
RELATED: Shea Couleé's Mom Didn't Even Know Shea Was on the New Season of 'All-Stars'