Shea Couleé Verse in 'Category Is' Is Still 1 of the Most Iconic Moments in 'RuPaul's Drag Race' Herstory
Shea Couleé came to slay, especially when it comes to creating her own verse for RuPaul's songs. Here's what we know about her 'RuPaul's Drag Race' season 9.
She didn't come to play — she came to slay. That's especially true of Shea Couleé verse on "Category Is," an original song/challenge featured in RuPaul's Drag Race season 9.
Shea Couleé made it to the Top 4 of 'RuPaul's Drag Race' season 9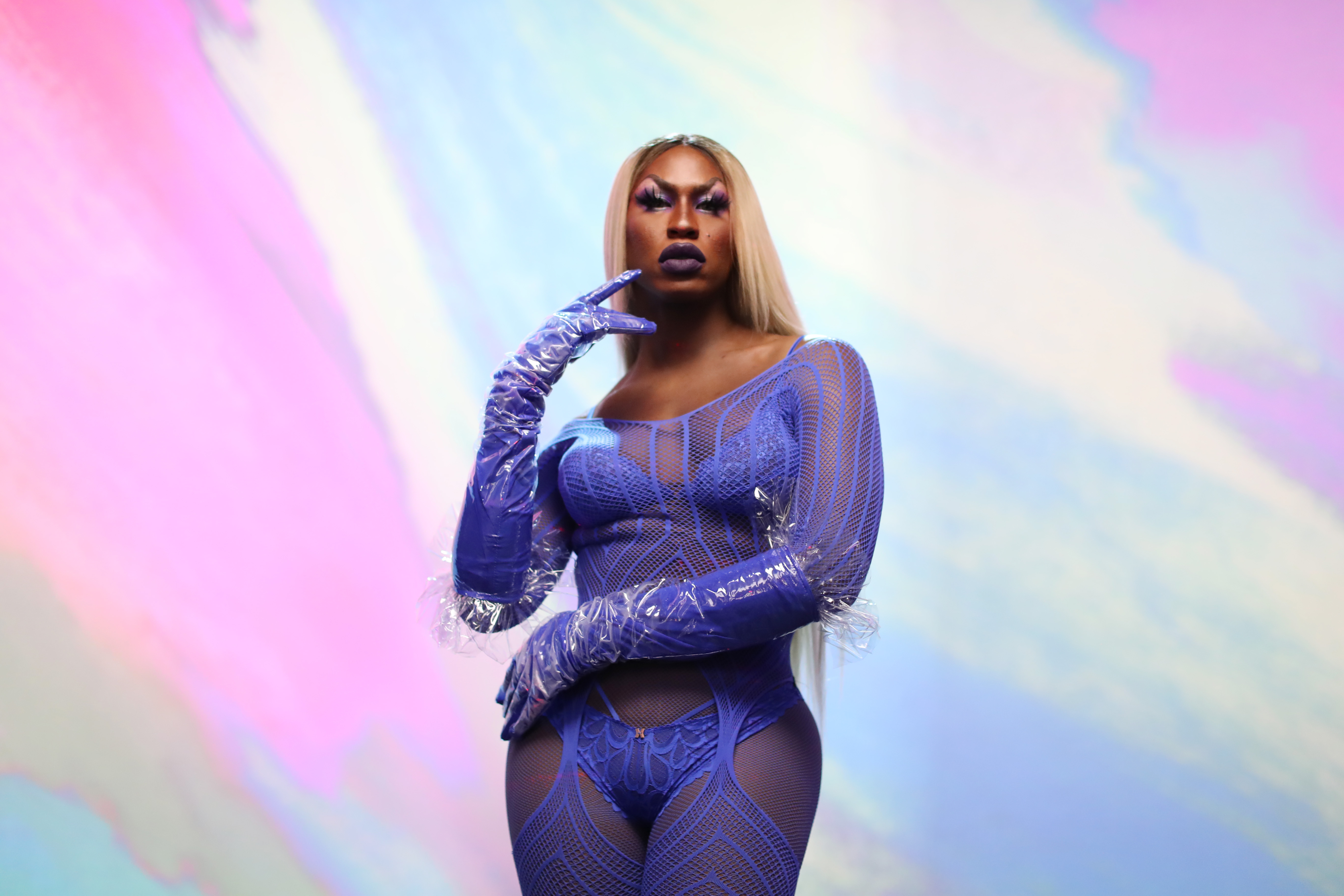 In addition to being a talented seamstress, a hilarious Naomi Campbell impersonator, and a makeup expert, Shea Couleé proved that she's an iconic songwriter, singer, and rapper. That's especially true of her verse for RuPaul's song "Category Is."
As one of the final challenges for season 9, the Top 4 contestants (Peppermint, Shea Couleé, Trinity the Tuck, and Sasha Velour) were asked to create original verses for RuPaul's song "Category Is." Shea Couleé stood out by rapping about her hometown and her "sickening" looks.
"Sasha and Shea really won this for me," one YouTube user commented. "Shea was smart and made her verse extremely professional, even having her finishing line be finished by Ru's part. Both their [choreography] was clean and fresh, Shea dropping the bat into the crew's hands instead of handing it gave a little something extra…" 
The Top 4 'RuPaul's Drag Race' season 9 contestants recorded original verses to 'Category Is'
RuPaul did not name a winner of this challenge. However, several fans (and Michelle Visage) noticed that each contestant embodied a different letter of "charisma, uniqueness, nerve, and talent." Shea Couleé was awarded the "nerve" and invited back for a season of All-Stars.
Season 9 wouldn't be Shea Couleé's only iconic appearance on this reality competition series. The drag performer returned for the spinoff series RuPaul's Drag Race: All-Stars 5, where she recorded an original verse for the song "I'm In Love," rapping about the late Black Panther star Chadwick Boseman. 
Shea Couleé recorded original verses during her appearance on 'RuPaul's Drag Race: All-Stars 5'
Jujubee, Miz Cracker, and Shea Couleé then appeared for a performance of RuPaul's song "Clap Back." After weeks of runway looks and winning challenges, Shea Couleé was crowned "America's Next Drag Superstar." 
Since Couleé earned the crown, she was added to a list of legendary reigning queens. That includes Priyanka of Canada's Drag Race and Jadia Essence Hall of season 12. Heidi N. Closet was the reigning Miss Congeniality at that time. 
"It would've made me fearless," Couleé said of her, Jadia Essence Hall, and Heidi's cultural impact during an interview with Entertainment Weekly. "It would've made me not doubt myself or my place in the world of drag because coming up in a scene that employs the same racial biases we see in the world, it made me doubt myself and my work as an entertainer because of my color." 
"Drag Race is like going through the looking glass," she continued. "It's a wonderland. I'm so grateful that I had the chance not only to compete once, but come back a second time as a more realized version of myself and show the world exactly who I am."