'Sherlock Holmes 3': What to Expect of the Robert Downey Jr. and Jude Law Movie
What to expect of the upcoming movie 'Sherlock Holmes 3' starring Robert Downey Jr. and Jude Law. Available information.
The 2009 Sherlock Holmes premiered to critical and box office success. It was a visual spectacle with high-octane action sequences, splendid moments of quippy banter, and palpable chemistry between Robert Downey Jr. and Jude Law. Thus, it should come as no surprise that Sherlock Holmes: Game of Shadows premiered just two years later in 2011. 
Critics ridiculed the sequel for duplicating the original's shtick and lacking a unique narrative (existing only for financial gain). However, audiences praised RDJ and Jude Law once more, noting that it was a joyride like its predecessor. While a third movie has been confirmed, it's been about a decade since the last film. So, what do we know about the to-be third installment in this cinematic trilogy?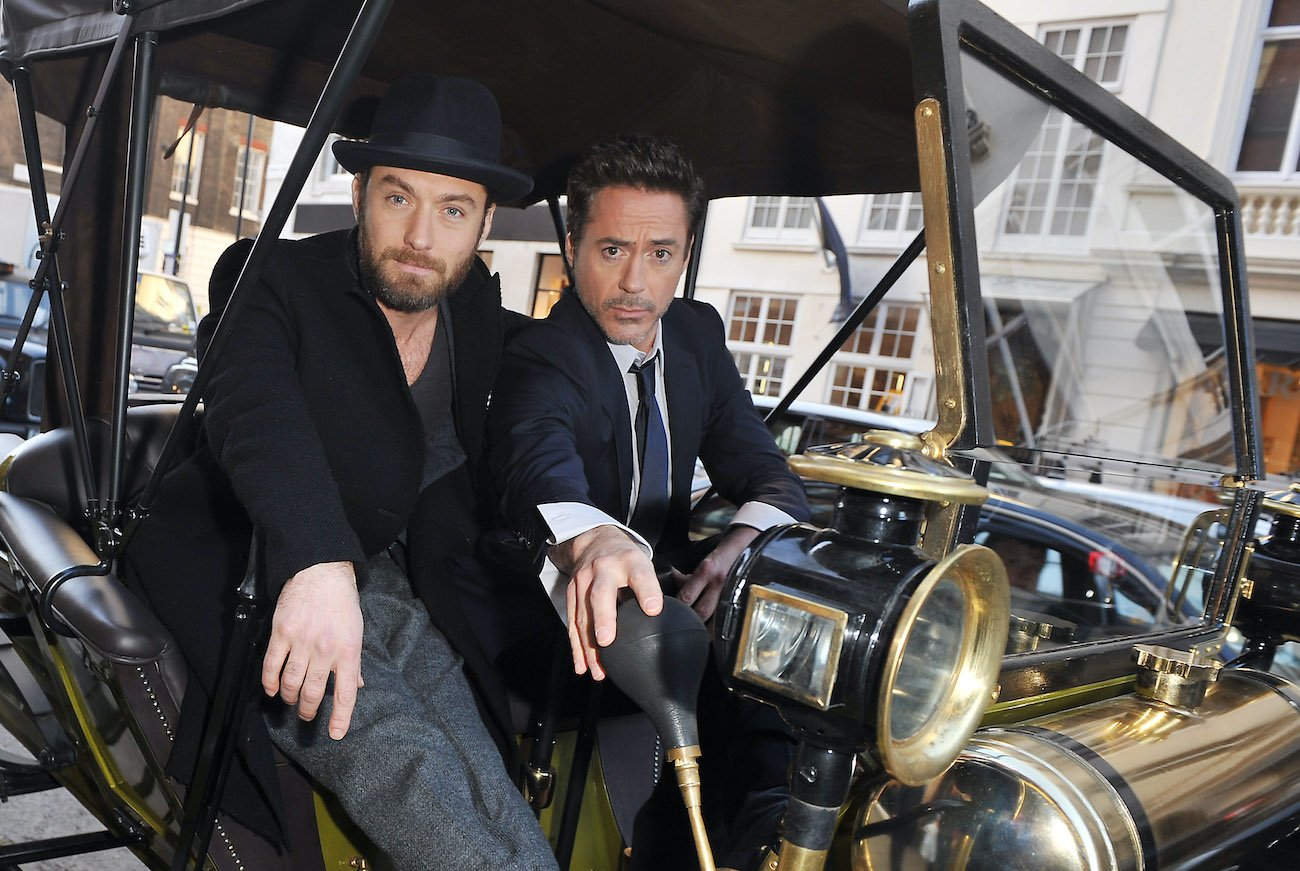 'Sherlock Holmes 3' is currently scheduled for a December 2021 release 
According to IMDb, Sherlock Holmes 3 (a title that has yet to be adjusted to reflect the upcoming material) is scheduled to premiere on December 22, 2021. The movie is currently in pre-production. 
Considering production delays that have become the norm in Tinseltown during the COVID-19 pandemic, it's possible that the film's release will be pushed back once again. While plot information remains scarce, the film will reportedly incorporate the time that has passed between the second and third movies into the narrative. 
Information surrounding the 'Sherlock Holmes 3' narrative 
According to Screen Rant, Warner Bros. is working with a draft written by Chris Brancato (Narcos, Law & Order: Special Victims Unit, The X-Files) for the third film. The writer has experience with stringing together long narratives, as his portfolio includes a great deal of both episodic and serial TV shows. 
Rumor has it that Moriarty will return (considering he is Holmes' most well-known archnemesis). Though he supposedly died, if he's nearly as clever as Holmes, he could have survived the same incident that Holmes miraculously emerged from rather unscathed.
As DigitalSpy reports, RDJ mentioned that those involved want the film to be "the best of the series." And how does one create the "best" Sherlock experience without including the protagonist's most celebrated adversary? 
Jude Law also noted that the film will "play up the fact" that both Holmes and Watson have not seen each other for quite some time. Meaning, the fact that a decade has passed between the movies will not go ignored. As fans wait anxiously for a trailer, the hype surrounding the film only heightens.