Sherri Shepherd Shows What Happens Before Guest Hosting for Wendy Williams on Daytime Talk Show
Despite Sherri Shepherd's experience in front of the cameras, she still gets nervous before going on air. The talk show host recently shared what she does before she goes on the set of 'The Wendy Williams Show.'
Sherri Shepherd has been filling in for Wendy Williams on the latter's daytime talk show. Taking hosting duties on a live program is not something anybody can do and Shepherd has excelled. The former The View co-host did so well that she landed her own talk show that will premiere in the Fall of 2022. However, despite all the experience Shepherd has in front of a live audience she still gets nervous and recently showcased what happens before she appears on-stage.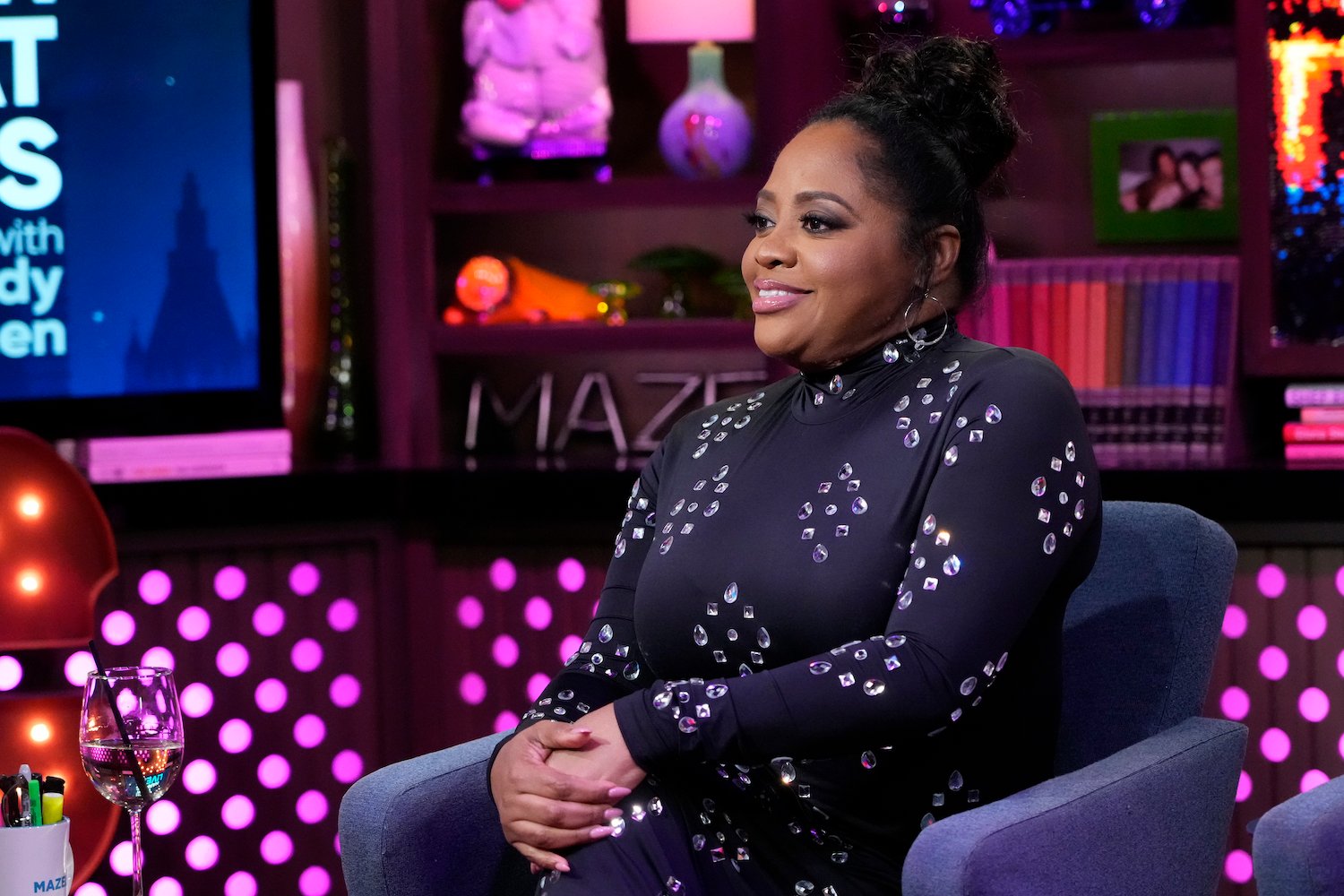 What does Sherri Shepherd do before going live?
Although Williams made hosting her namesake talk show look easy for more than a decade, it's not something anyone can do. Shepherd has been subbing for Williams throughout season 14 of her daytime talk show while she's on medical leave and still seems to get nervous before going live. Although Shepherd has massive experience hosting a TV show live and in front of a live studio audience, she still gets some jitters before a show.
"Before I fill in for @wendyshow, I am a ball of nerves. @JawnMurray comes & holds my hand & whispers: 'God's got this' & 'you are Enough. You have been given everything you need!'" Shepherd posted on Instagram alongside a photo of her and her producer holding hands. "I then ask God to 'show up & show out'… those doors open & I walk out in the fullness of who God created me to be knowing that bringing joy & laughter is what I am called to do."
Shepherd is about to have more of these moments when she starts hosting her own daytime talk show in the coming months. The Friends alum will be starring in her own show that will take over Williams' time slot.
"Thank you to my friend, my protector & now EXECUTIVE PRODUCER of Sherri, Mr. Jawn Murray. We have worked hard to make this dream a reality. Love you & your creative vision that is so out there, I can't wait for everyone to see it this September! Let's gooo!" Shepherd ended her post.
Sherri Shepherd talks about Wendy Williams' impact
Shepherd is essentially taking over for Williams and many media reports talked about the former replacing the latter. However, the Sex Lives of College Girls star assured The Wendy Williams Show viewers that she was not a replacement as Williams could never be replaced.
"I do wanna say there have been all of these crazy stories online about my replacing Wendy and I am here to tell you that, that is not true," Shepherd said on the talk show. "No one can replace the queen, nobody. And trust me, I am not trying to at all. It is Wendy's place to share her story with you but I do wanna give the queen her props. Wendy had a legendary career in radio and this show was specifically crafted for her. No one can do this format but Wendy."
Shepherd will be hosting Sherri in the Fall of 2022 and the show will take over the time slot that is currently been filled by The Wendy Williams Show in syndication. The actor also said she had always dreamt about having her own program and her vision is finally becoming a reality.