'She's All That': Rachael Leigh Cook Came up With 1 Laney Boggs Costume Accessory Herself
It's hard to imagine anyone else as Laney Boggs other than Rachael Leigh Cook. The 'She's All That' star made one fashion choice for her character that really made her look.
She's All That is one of the most beloved romantic comedy movies of the late '90s. Featuring Freddie Prinze Jr., Matthew Lillard, and Rachael Leigh Cook, the film received mixed reviews from critics at the time. But fans eagerly gravitated to the charming, funny flick. 
The 2021 release of the remake titled He's All That generated renewed interest in the original movie. Many fans might be surprised to learn how invested in making the film all the actors were. In fact, Cook was actively involved in creating the memorable wardrobe for her character, Laney Boggs. 
Rachael Leigh Cook chose the falafel hat that Laney wears in 'She's All That'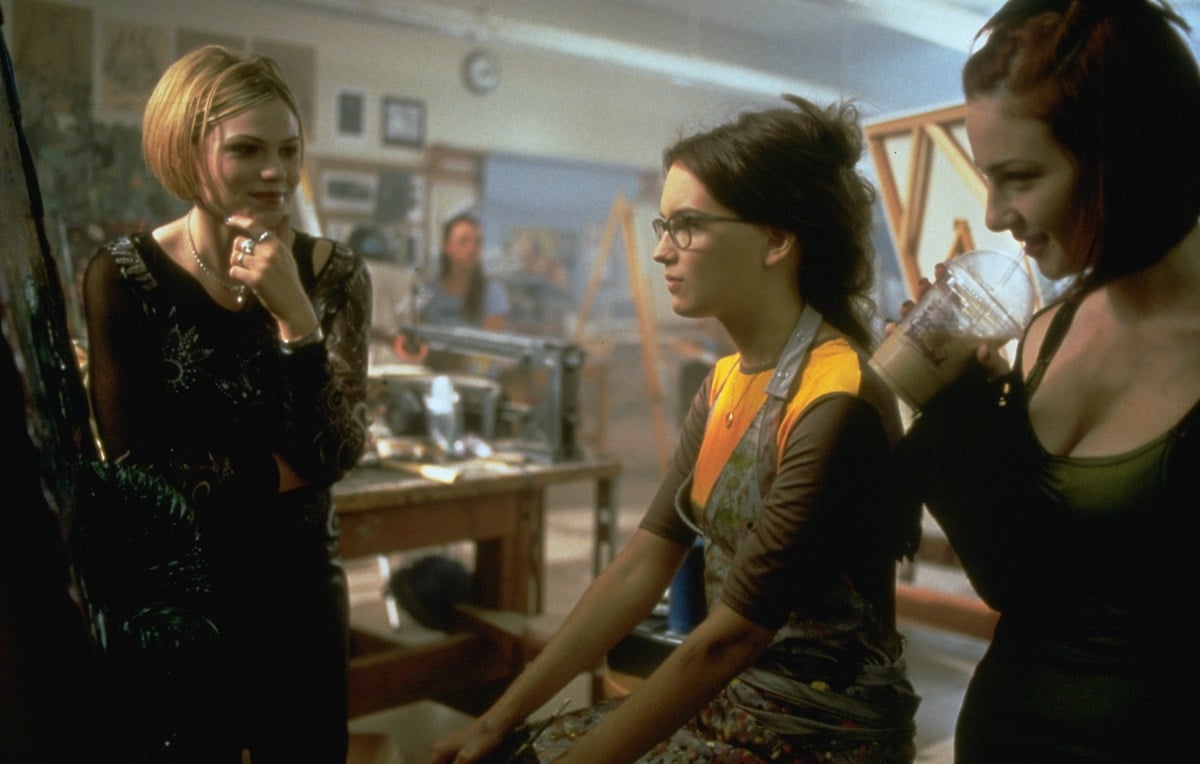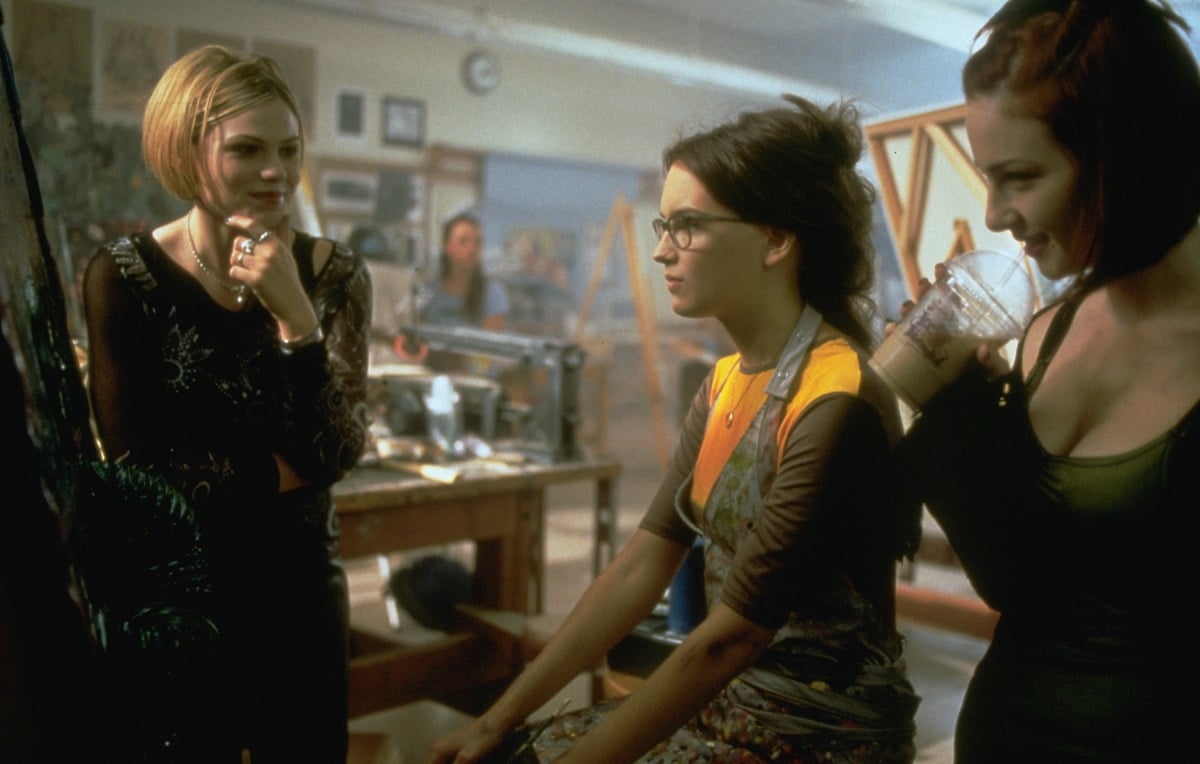 She's All That follows a popular high school student who makes a bet with his friends that he can transform any girl at school into a prom queen. He selects Laney Boggs, an awkward art student who struggles socially but excels at all things creative, including writing poetry. Although Zack ultimately successfully makes Laney the prom queen, he falls in love with the charming outsider.
Cook excels in the role of Laney Boggs, perfectly bringing the awkward high-schooler to life through her mannerisms. Additionally, her quirky wardrobe features many '90s pieces like overalls and oversized T-shirts. The actor was invested in creating Laney's look. She helped the costume design team find unique, vintage pieces that reflected Laney's personality. 
According to a video from the MsMojo YouTube channel, Cook chose the falafel hat that Laney wears while working at the local Mediterranean restaurant. The video notes that the falafel hat wasn't a part of the original costume, but that Cook specifically requested it. She wanted to represent better the divide between the nerdy Laney and the popular Zack. 
Cook was one of the biggest stars of the era
Cook's hard work as Laney didn't go unnoticed. After the film debuted, she became one of the entertainment industry's breakout stars. In the years that followed the release of She's All That, Cook appeared in movies like The Bumblebee Flies Anyway, Josie and the Pussycats, and Nancy Drew. However, according to IMDb, She's All That remains Cook's most financially successful film to date.
Cook has worked extensively in television and has acted in TV shows like Perception, Dawson's Creek, and Criminal Minds. In recent years, she's also become a featured presence on the Hallmark Channel, acting in many comforting romance films. 
Cook appeared in the remake 'He's All That'
She's All That remains a classic to this day. And Rachael Leigh Cook still harbors a fondness for the role that made her a star. In fact, she opted to appear in the 2021 remake, He's All That, playing the mother of the main character — a popular girl who selects a local outsider to transform. Cook loved the experience and had nothing but positive things to say about Addison Rae, the social media influencer who plays her daughter in the film. As one might expect, she notes her style, specifically. "Addison looks incredible in the movie," Cook told People Magazine. "She has great style. That generation has a lot that they could teach me, for sure."