Shia Labeouf Once Revealed He Fell in Love With Every Girl He's Ever Worked With in Films
According to Shia LaBeouf, he's fallen in love with every woman he's ever worked with, but his co-stars don't always reciprocate his feelings.
Shia LaBeouf has been paired up with many on-screen love interests in his long career. As with some actors, LaBeouf has fallen in love on set before with his co-stars. But according to LaBeouf, this is something that happened with every woman he's worked with. However, his co-stars haven't always returned his affection.
Shia LaBeouf once admitted to falling in love with Megan Fox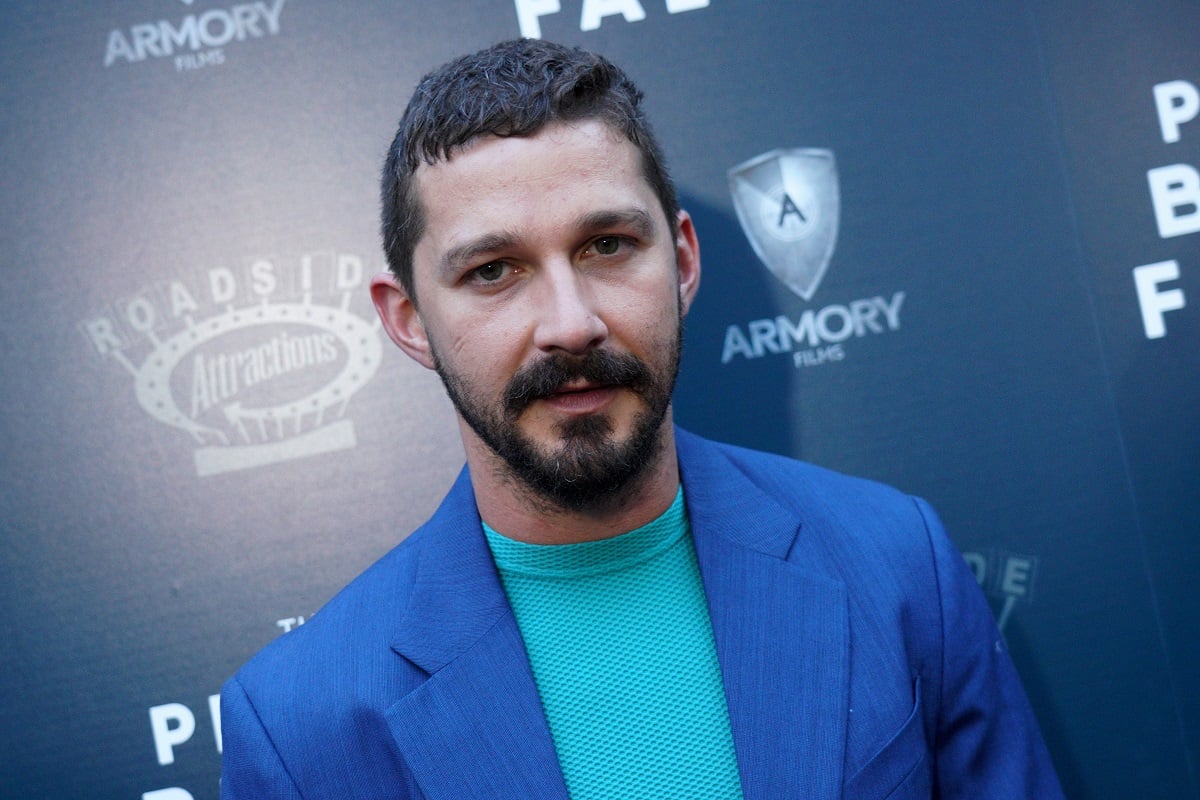 In an interview with Detail, Shia LaBeouf once revealed that he was involved in a brief romance with Megan Fox. The two met each other on the set of Transformers. Given that they were attracted to one another, LaBeouf asserted that something was bound to happen between them.
"Look, you're on the set for six months, with someone who's rooting to be attracted to you, and you're rooting to be attracted to them," LaBeouf once said according to TV Guide. "I never understood the separation of work and life in that situation. But the time I spent with Megan was our own thing, and I think you can see the chemistry on-screen."
LaBeouf was also asked if Fox was with her ex-husband Brian Austin Green at the time.
"I don't know, man. I don't know," LaBeouf said. "It was what it was."
Fox would later confirm their romantic fling on an episode of Watch What Happens Live with Andy Cohen.
"I mean, I would confirm that it was romantic," Fox shared. "I love him, I've never been really quiet about that."
Shia LaBeouf once revealed he fell in love with every girl he's ever owrked with
In a resurfaced interview with GQ, Shia LaBeouf didn't hold back when it came to his feelings regarding his co-stars. In fact, the actor disclosed that he couldn't help but catch feelings when involved with women on set.
"Oh, I've been in love with every woman I've ever worked with," he shared.
GQ noted that some of his co-stars included the likes of Megan Fox, Sarah Roemer, and Michelle Monaghan. When inquired further, LaBeouf would stand by his statement.
"But some aren't available," LaBeouf continued. "And then there's the three-month attention span that actors have, you know I don't know if it's mutual, but I really don't care. They have to kiss me when 'action' gets called, anyway, so I'll get what I want."
Despite his revelation of frequently falling in love on set, has LaBeouf ever dated one of his co-stars?
Shia LaBeouf once married his 'Nymphomaniac' co-star Mia Goth
Shia LaBeouf and Mia Goth were both co-stars in Lars Von Trier's Nymphomaniac. According to US Magazine, the two paired up with each other in 2012 before marrying two years later. LaBeouf and Goth would later divorce before reuniting again.
The Even Stevens alum once couldn't help but gush about his married life with Goth on E! Red Carpet & Award Shows. He shared that much had changed about his life after marrying Goth, but for the better.
"I've been lied to my whole life," LaBeouf said at the time. "You always hear these people who are all cynical like, 'Aw man, once you get married everything changes.' But for the better, though."