Shirley MacLaine, Meryl Streep, Hugh Jackman, and Other Triple Threat Entertainers
When it comes to Hollywood, the triple threat is the cream of the crop. What beats a performer who can serenade audiences with a romantic ballad, bring them to tears with a heart-wrenching monologue, or have them tapping along to a tip-top tap routine? From Shirley Maclaine and Hugh Jackman to Liza Minnelli, Meryl Streep, and more, certain triple threats remain unparalleled.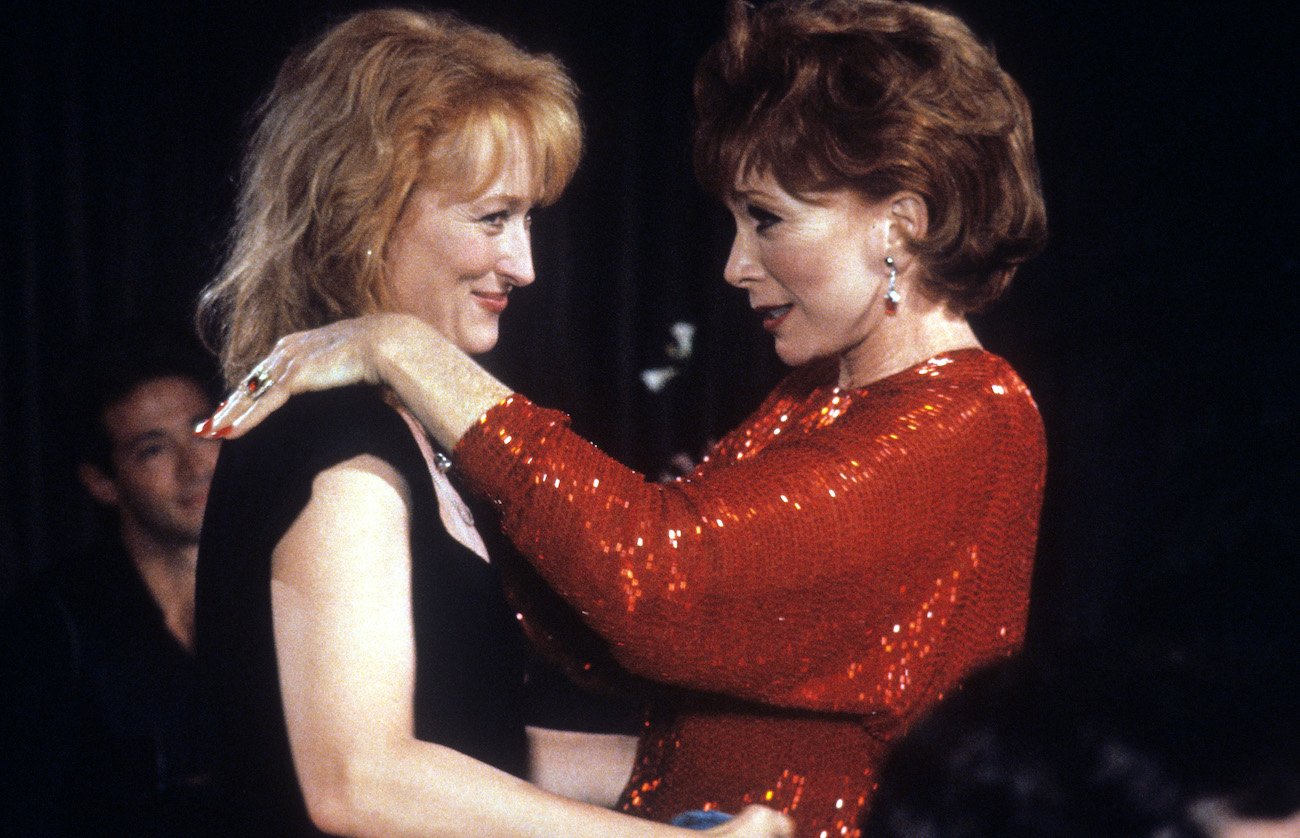 'Sweet Charity' to 'Terms of Endearment:' Shirley MacLaine can do it all 
In the 1969 musical Sweet Charity, Shirley Maclaine mastered Bob Fosse's intricate choreography for numbers like "If My Friends Could See Me Now." She had viewers laughing at her exaggerated facial expressions and contagious energy while busting out the pipes for songs like "There's Gotta Be Something Better Than This."
RELATED: What Is Actress Shirley MacLaine's Net Worth?
In 1984, MacLaine took home the Oscar for her turn in the dramatic film Terms of Endearment. She played Aurora Greenway: a mother who must care for her daughter when she is diagnosed with cancer. MacLaine has been nominated for the Oscar five other times throughout her career
Hugh Jackman: 'The Boy From Oz' to Wolverine 
What man can win a Tony for his performance as Peter Allen in Broadway's The Boy From Oz, turn around and play Jean Valjean in Les Miserables, and tackle the violent-inclined, cigar-smoking, adamantium-filled Wolverine?
Jackman can sing, dance, and act. He can carry a movie without ever busting out the pipes and he transitions between genres seamlessly; he was nominated for the Ocar in 2013 following his performance in Les Miserables. 
All about the incomparable Liza Minnelli
Liza Minnelli won an Oscar in 1973 for Cabaret; who could forget her unparalleled renditions of "Maybe This Time" and "Cabaret?" She brought joy and doubt, misery and hopeful romanticism to the character, and it was enough to earn her Hollywood's most coveted prize. She also won an Emmy for Liza With a Z, holds four Tony Awards, and took home the 2008 Hall of Fame Grammy for Cabaret. Thus, she is a member of the elite EGOT group. 
Remembering Judy Garland
While Judy Garland is often remembered for her uplifting, filmed-in-technicolor cinematic splendors, her dramatic turns also deserve recognition. Her take on Esther Hoffman Howard in the 1954 version of A Star Is Born was poignantly painful, and she was Oscar-nominated in 1955 for her performance. Judy Garland loved to sing and dance, yet she was not a weak actor. She harbored a great deal of fragility and a vulnerability that brought a unique energy to her character work (even her more upbeat roles). 
Is anyone better than Meryl Streep?
Meryl Streep has won three Oscars; she won in 1980 for Kramer vs. Kramer, in 1983 for Sophie's Choice, and in 2012 for The Iron Lady, yet she has been nominated for the award over 20 times. She was nominated for an intense singing role in 2015; she played The Witch in Into the Woods and nailed Sondheim's difficult melodies and twisty-turny lyrics. 
RELATED: Meryl Streep and Goldie Hawn Pitched Themselves For 'Thelma and Louise': Streep Had a Different Ending in Mind
Streep also danced it up and sang a couple of catchy tunes in Ryan Murphy's recent Netflix film The Prom. She also sang in Postcards From the Edge and A Prairie Home Companion. Streep has said in the past that if she wasn't an actor, she likely would have been a singer. Such is no surprise, considering she boasts a great deal of technical vocal training.