Should the Kardashians Befriend Jordyn Woods After Welcoming Back Tristan Thompson?
Fans think if the Kardashians can embrace chronic cheater Tristan Thompson then Jordyn Woods deserves forgiveness too.
The Kardashian family has had a drama-filled 2019 and it doesn't look as though 2020 will be any different. The famous family went through a number of public breakups, scandals, and tabloid fiascos throughout the course of the year.
Perhaps the biggest one was the Jordyn Woods and Tristan Thompson scandal. It seemed as though everyone was following the scandal and how it affected Khloe Kardashian.
Woods, Kylie Jenner's best friend, was moved out of her compound and, to date, it seems as though no one in the family has re-established contact with Woods. Still, a recent photo posted by Kardashian has fans wondering if it isn't time for the family to mend fences with Woods.
How did the Jordyn Woods scandal go down?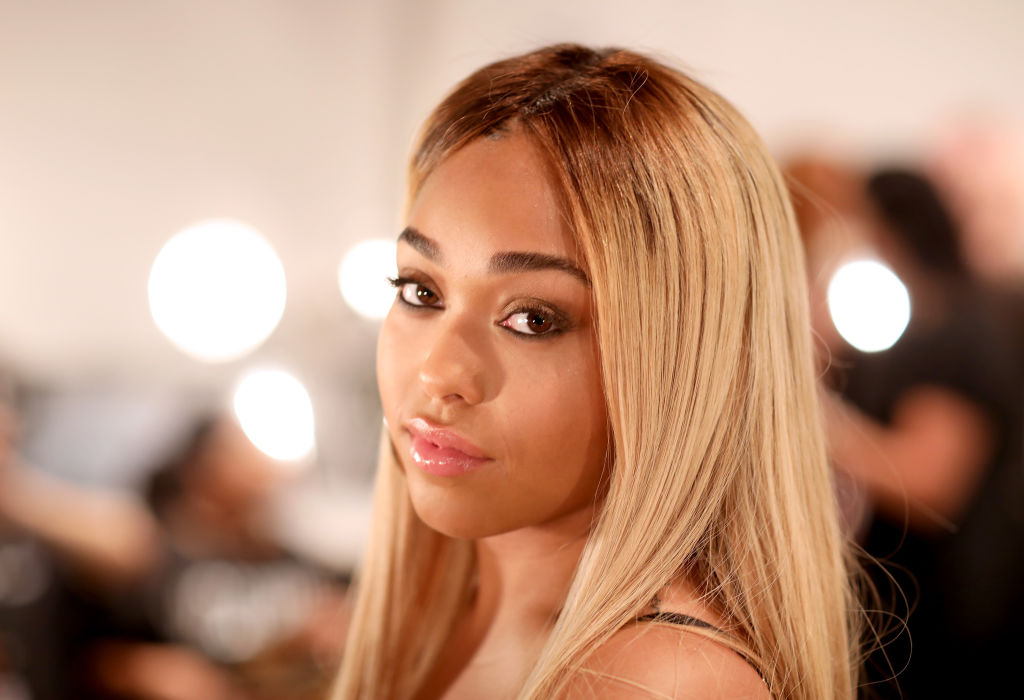 In February 2019, sources claimed that Woods was seen making out with Tristan Thompson, the father of Kardashian's young daughter. This proved to be devastating not only for Thompson and Kardashian's fractured relationship but for Woods and Jenner as well. After all, Woods and Jenner had been best friends for years, vacationing together, working together, even living together.
Woods was removed from Jenner's palatial home and was summarily unfollowed by every single member of the Kardashian-Jenner family. Kardashian, in particular, showed anger towards Woods and posted on Twitter several times about how Woods was the reason that her family was no longer together.
Throughout it all, Woods maintained that the kiss with Thompson was a mistake and that things never went further than that. Still, the family showed that they were done dealing with Woods, and have seemingly not spoken to her since the scandal.
Tristan Thompson has been welcomed back into the family
Oddly enough, Thompson did not experience the level of ire that Woods did, at least when it came to the Kardashian clan. Kardashian continues to co-parent her daughter, True Thompson, with her former boyfriend.
And, he has made appearances at several family events. While Kardashian has been nothing but vitriolic in her anger towards Woods, she has shown a great deal more restraint when it comes to Thompson, in spite of the fact that he has cheated on her several times in the past.
In fact, Kardashian and her family seem ready to welcome Thompson fully back into the fold. In a recent video collage posted by Kardashian, she can be seen in one photo standing next to Thompson, holding baby True in her arms.
The sweet shot holds no sign of the bitterness between the former couple. The family has even started doing business with Thompson, featuring some of his clothing items in their Kardashian Kloset online resale shop.
Will the Kardashians ever forgive Jordyn Woods?
Even if Thompson is back in the family's good graces, Woods is still very much an outsider.
Jenner opened up over the past summer and admitted that she looked upon Woods as sort of a "security blanket" and that she's finally come to terms with the fact that she is out of her life. It doesn't look like the former besties will be reconciling anytime soon.
Still, it isn't entirely fair if the family fully reconciles with Thompson and continues to completely cut out Woods. After all, he is equally to blame and is a known womanizer.
Many fans believe that the Kardashians should forgive Woods and move on with their lives. Some fans find this to be hypocritical and sexist. Whether or not they decide to do so will almost certainly be explored in the upcoming new season of Keeping Up with the Kardashians.