'Shrill': Who Does Aidy Bryant's Husband Play?
The American comedy series known as Shrill premiered on Hulu in March 2019. After three seasons, the Hulu original TV series came to an end in May 2021. With its sudden ending, the show seemed to leave fans with more questions than answers.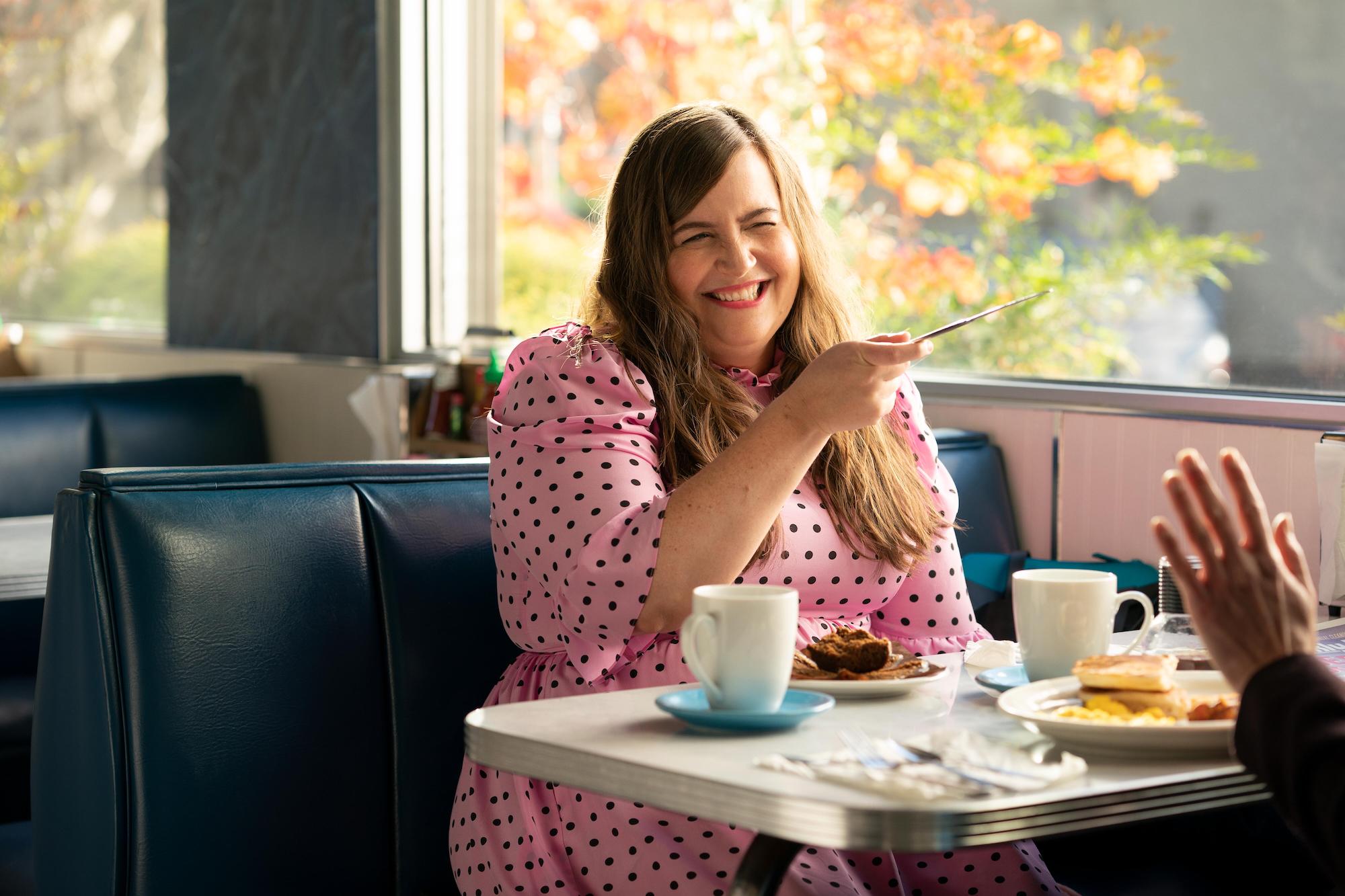 The star of the show, lovable comedian Aidy Bryant, certainly left fans wanting more. As Shrill comes to a bittersweet ending, it's time to look back on the show and discuss some of its most intriguing trivia. Read on to learn what went down on Shrill and how Aidy Bryant got her husband a part on the show. 
The interesting background and development of 'Shrill'
A fun bit of trivia about Shrill is that the weird, wild, and hilarious series is an adaptation of Lindy West's memoir Shrill: Notes from a Loud Woman. In her memoir, West highlights the struggles of a being a plus-sized 20-something trying to make it in the entertainment industry.
Through her struggle with accepting herself and finding her place in the world, West discovers that she doesn't need to conform to societal expectations to have a fulfilling life and career. These realizations were impactful for West, and she knew she needed to share them with the world. 
When West was given the opportunity to turn her book into a Hulu original series, she jumped at the chance. West had big dreams when she first began discussions with Hulu. One of her biggest being to show true body diversity throughout the show.
This was something she really wanted to achieve both for her younger self and young women struggling with being proud of the body they're in. Through Aidy Bryant and supporting cast members, West was able to see her vision come to life. 
Aidy Bryant mixes work with pleasure
Aidy Bryant not only plays the main character on Shrill, but she also held a significant place in the writing room. Over three seasons, Bryant was able to bring her creativity, writing skills, and acting brilliance to Shrill. Through it all, Bryant was also able to mix work with pleasure.
This mixing of work and pleasure occurred when Conner O'Malley, Bryant's husband, and fellow comedian, was brought onto the show to portray the minor character, Reggie. 
According to People, O'Malley and Bryant married in April 2018. They tied the knot just a little under a year before the first season of Shrill was released on Hulu. The couple met back in 2008 when they were working on a show together at The Annoyance Theatre.
After maintaining a long-term relationship, O'Malley finally popped the question in late 2016. The comedic couple has been going strong, both personally and professionally, ever since. 
An entertaining three-season run for 'Shrill'
Annie Easton, played by Aidy Bryant, is one of the most relatable and hilarious characters ever written on a television series. The main character of Shrill, Annie Easton, is sick of the world telling her who she is and how she needs to act.
As a budding journalist, Annie is learning to use her voice. Throughout the series, Annie juggles a string of bad boyfriends, her sick parents, and a demanding work environment. 
Throughout three seasons of juggling relationships and work, Annie learns to embrace her authentic self. As a plus-sized woman, Annie spent years thinking she wasn't good enough because of her weight. Through a series of entertaining trial and error, Annie realized that it's not her weight that is holding her back.
Annie begins to understand that it has been her perception of herself that's truly been her Achilles heel and that she can live the life she's always dreamed of in the body she already has. 
Related: The Hilarious Way Aidy Bryant's 'Garbage Man' Husband Proposed