'Siegfried and Roy': Is Roy Horn Still Alive After Being Mauled by A Tiger?
Everyone remembers when Roy Horn of Siegfired & Roy was mauled by a tiger. But did he survive?
It's every circus performer's worst nightmare: while working with wild animals, one of them stops playing along and decides to attack a human. Unfortunately, it's a reality that magician Roy Horn had to face on that fateful day in 2003.
The Las Vegas attack is equally horrific and unforgettable: as 1,500 fans watched in the audience, a 400-pound white tiger named Montecore sank his teeth into the performer and dragged his unconscious body off the stage. But did Roy Horn survive the attack? And more importantly, how did it happen?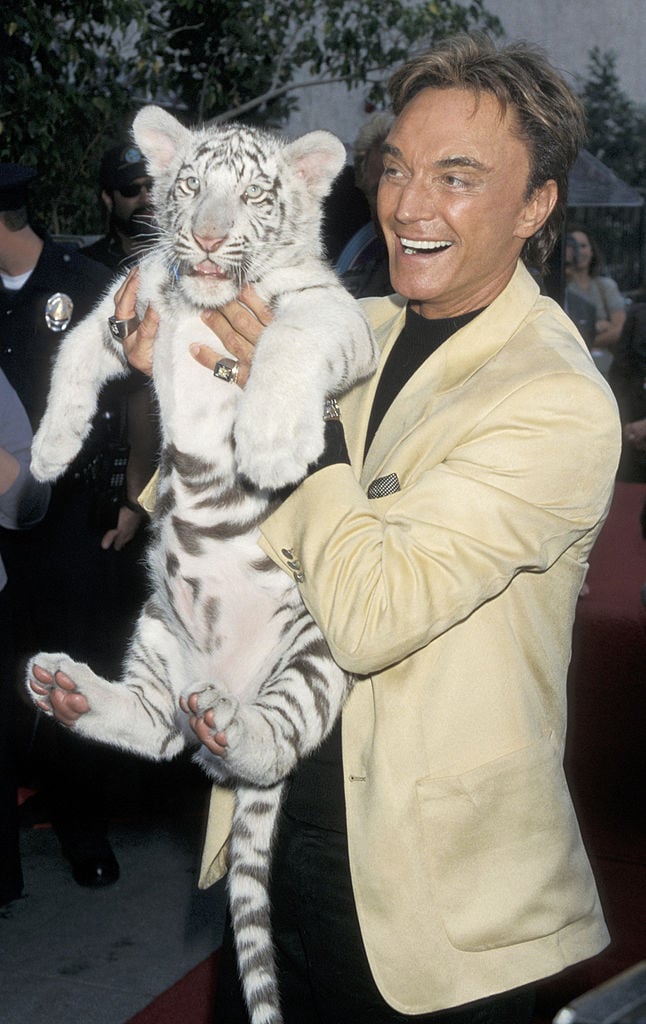 Siegfried & Roy weren't afraid to take risks
One of the biggest reasons that Siegfried & Roy became the most popular entertainers in Las Vegas is that they were willing to go above and beyond for the sake of entertainment. The German-born immigrants were discovered while performing on a cruise ship and were invited to join the European night club circuit. Before long, they made it to Vegas. Their now-famous show started there in 1967.
Exotic animals were always part of their show and the men treated them with a combination of awe and respect, raising the animals from infancy. But some critics say the performers got a little too comfortable being around wild animals. And now? The animal trainer recently opened up about the real reason the 7-year-old tiger turned on Roy Horn.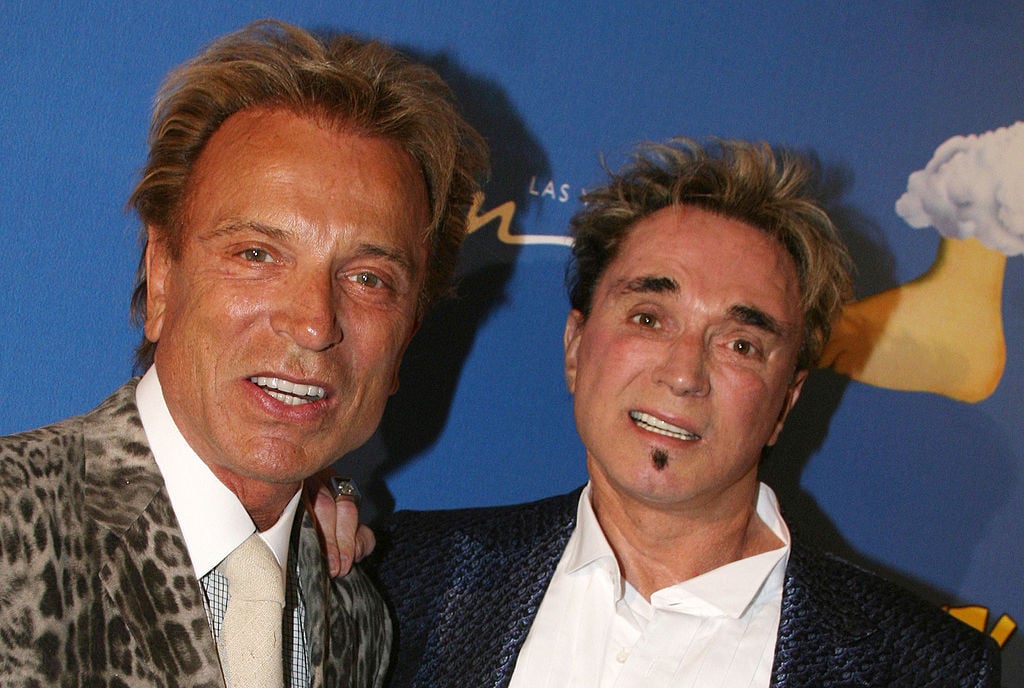 Why did the white tiger attack?
Animal trainer Chris Lawrence worked with Siegfried & Roy's show. Even though it was a freak accident, Lawrence blames himself for the terrible accident that happened during the performance. As USA Today reported, Lawrence has even been diagnosed with PTSD and is recovering from alcohol abuse, night terrors and suicidal thoughts from guilt.
But why is the trainer feeling so guilty? It all comes down to what happened on October 3, 2003. The night in question was Roy Horn's 59th birthday and because of that, many of the audience members were friends of Horn's. So Lawrence encouraged him to perform with the tiger.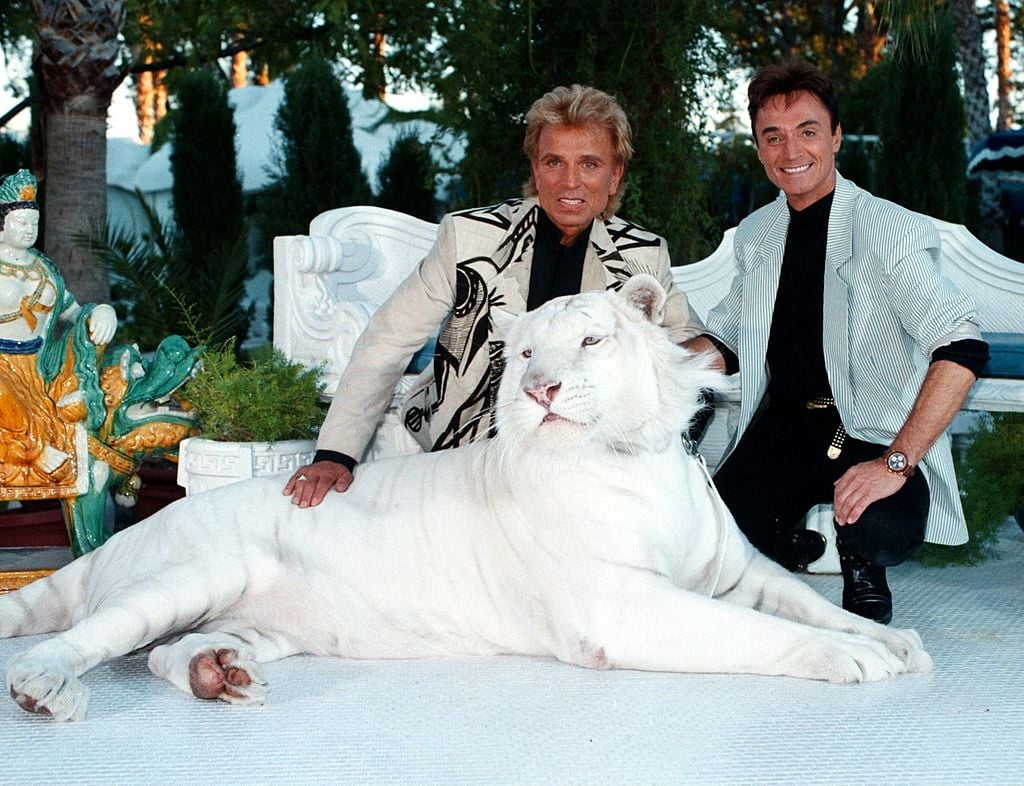 "This moment haunts me to my core and plagues me with overwhelming guilt," Lawrence said. "I actually talked Roy into using the tiger that would ultimately maul him and end the most successful stage show in the history of Las Vegas."
Lawrence described the tragedy, saying: "What Roy did was, instead of walking Montecore in a circle, as is usually done, he just used his arm to steer him right back into his body, in a pirouette motion. Montecore's face was right in (Horn's) midsection. By Roy not following the correct procedure, it fed into confusion and rebellion."
The huge animal reacted aggressively and pursued Roy Horn, mauling him practically to death. But despite his near-fatal wounds, Horn was insistent that no harm should come to the animal. Meanwhile, the show shut down immediately and all the show employees were promptly laid off.
Where is Roy Horn today?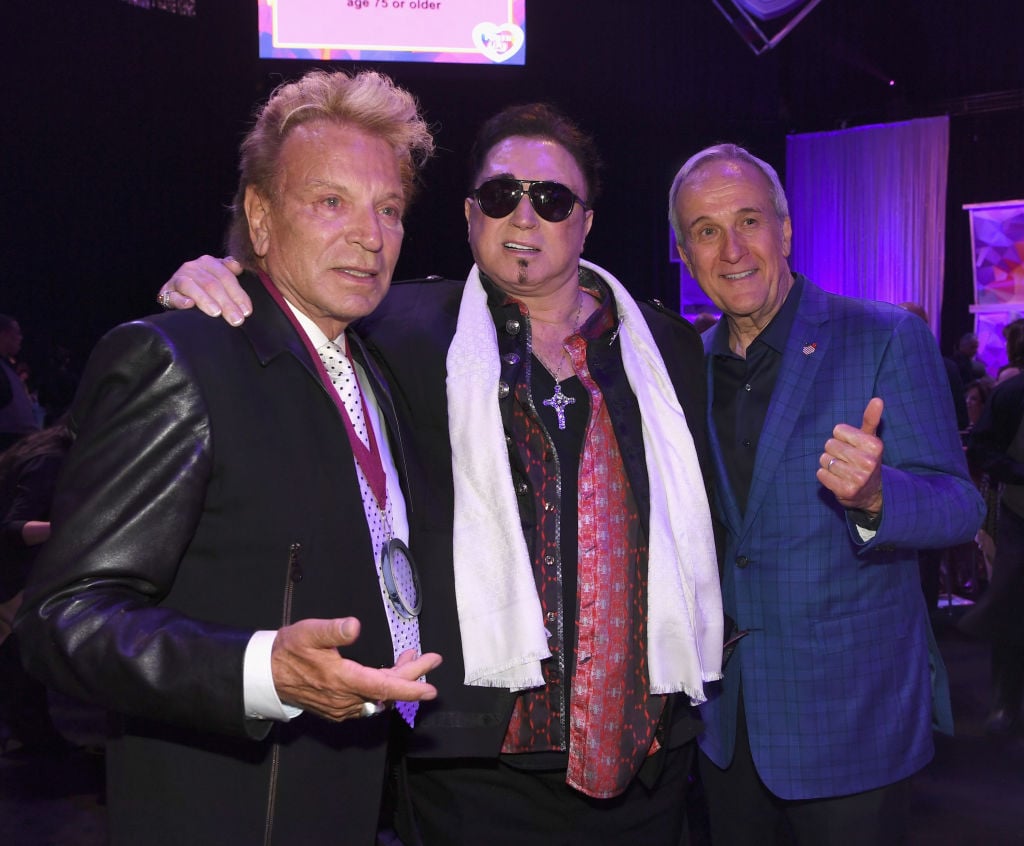 The attack could have easily ended Roy Horn's life – but instead, he survived. Crew members got the tiger away from Horn and rushed him to the hospital, where he suffered severe blood loss and trauma.  
One year later Horn was still partially paralyzed but refused to blame the tiger for what happened. Instead, he said he reacted badly to blood pressure medication and was about to faint, which is why Montecore acted the way he did. The Siegried & Roy show animal trainer claims that's not true – but no one will ever really know what caused the animal to snap. Montecore died of natural causes in 2014.
Siegfried & Roy put on one more show in 2009 with a live tiger (they say it was Montecore, but Lawrence claims it was a different tiger). Roy Horn, 74, is now officially retired. He's not 100% recovered physically, but everyone agrees it's a miracle he's alive at all.