Sienna Miller Remembers Feeling 'so Grateful' After Harvey Weinstein Made Her Cry
Sienna Miller was summoned to Harvey Weinstein's office where, as she recalled, she 'burst into tears' after he berated her for partying. Her reaction? Feeling 'inaugurated.'
TL; DR: 
Sienna Miller says Harvey Weinstein made her cry while "shouting" at her about partying during the filming of Factory Girl.
The actor remembers feeling honored because "you weren't really inaugurated until Weinstein made you cry." 
She also said being Jude Law's girlfriend at the time likely gave her "protection" from Weinstein.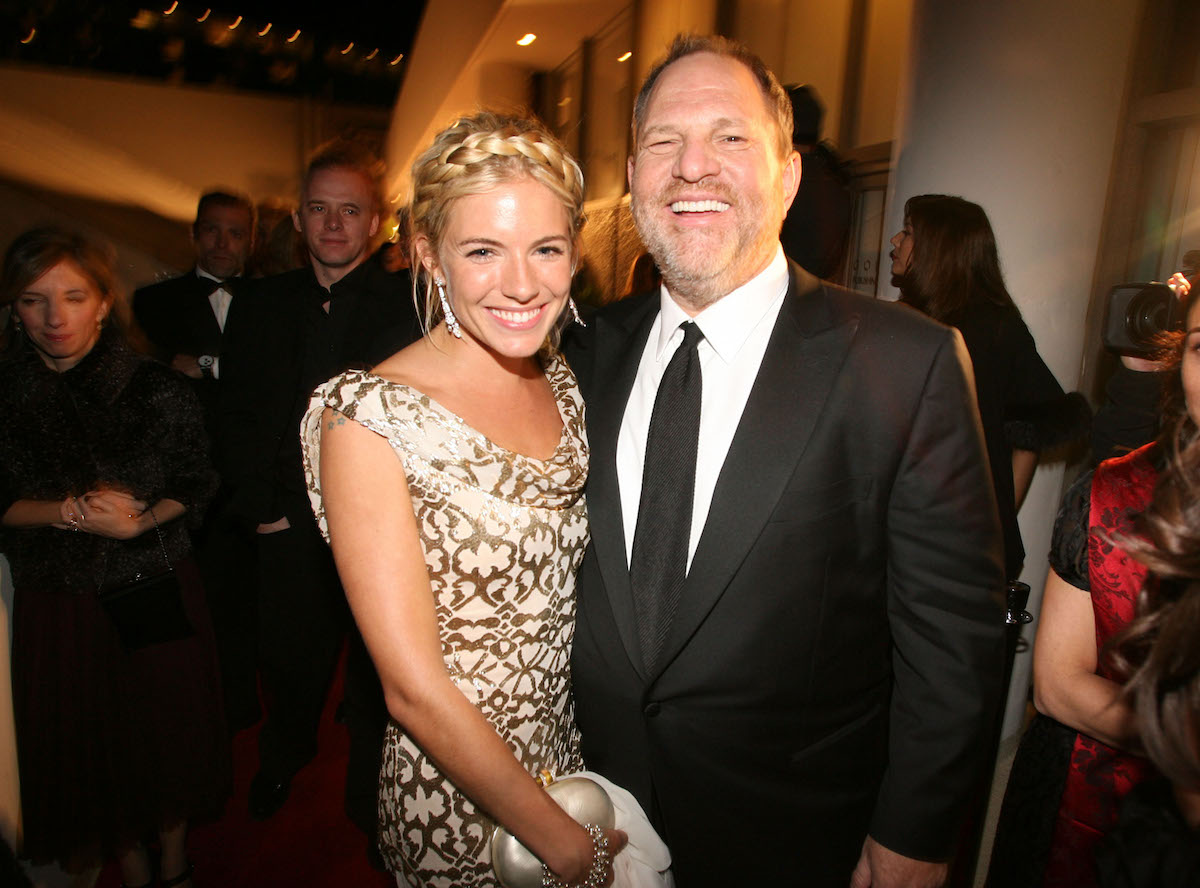 Sienna Miller is one of the many actors to encounter Harvey Weinstein in the years leading up to his 23-year prison sentence. In a new interview, the Anatomy of a Scandal star revisited a particular time on the set of Factory Girl when the former Hollywood mogul and convicted sex offender brought her to tears. The experience had a then-20-something Miller feeling "grateful" because, as she explained, it seemed like "the biggest validation." 
Sienna Miller says Harvey Weinstein yelled at her for partying 
In an April 2022 interview with the U.K. publication, The Guardian, Miller reflected on Factory Girl. The 2006 film, directed by George Hickenlooper and produced by Weinstein, featured Miller as Edie Sedgwick. At the time, she'd been going out often and appearing regularly in tabloids.
"I was rehearsing one day with Steve Buscemi, and Harvey called and asked me to come to his office," Miller recalled. "I said, 'I'm in rehearsal.' And he shouted, 'NOW!' and sent a car." 
So Miller went to Weinstein's office where, as she recalled, he shouted at her about partying. "He sat me down in his office and said, "You're not f***ing going out any more, you're not partying, rah rah rah.'"
"I was having a lot of fun, but I managed to go to work on time," Miller said. "And he was standing over me while I was sitting in a chair, lip quivering, and then he slammed the door, and I burst into tears. And then he came back in and said: 'It's because I'm f***ing proud of you.' And slammed the door again."
Sienna Miller remembers feeling 'so grateful' afterward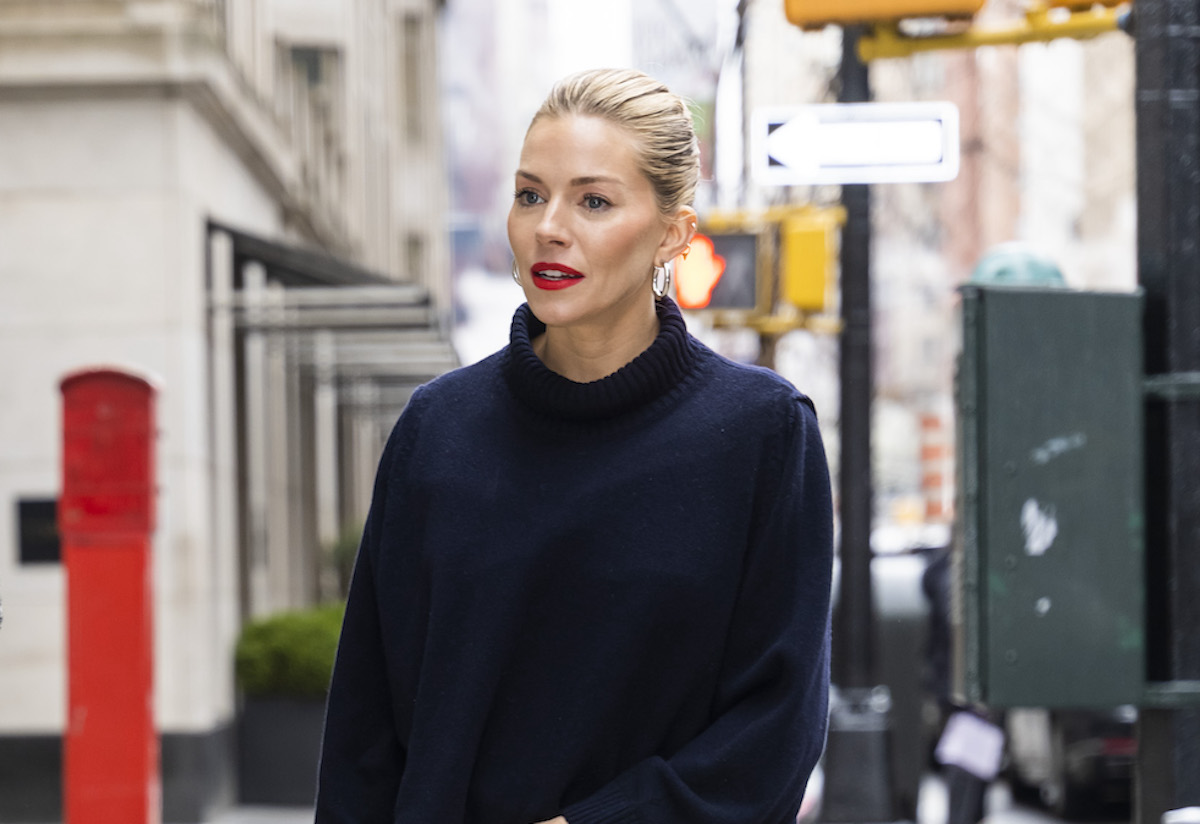 Miller continued, sharing how she felt after Weinstein brought her to tears. She remembers feeling not upset but rather "grateful" and honored. 
"You weren't really inaugurated until Weinstein made you cry," she said. "I imagined this is what Hollywood producers were like," she added, saying she'd been "so grateful" at the time. "I genuinely felt he'd given me the biggest validation."
Did the experience make her afraid of Weinstein? "I wasn't scared of him, actually," Miller said, noting she wasn't "aware that he was raping people." She also noted he asked for a meeting at a hotel to which she brought along other producers. What followed was "innocuous," she explained, saying she's "never been propositioned by anyone, for a job."
Miller says dating Jude Law offered her 'protection'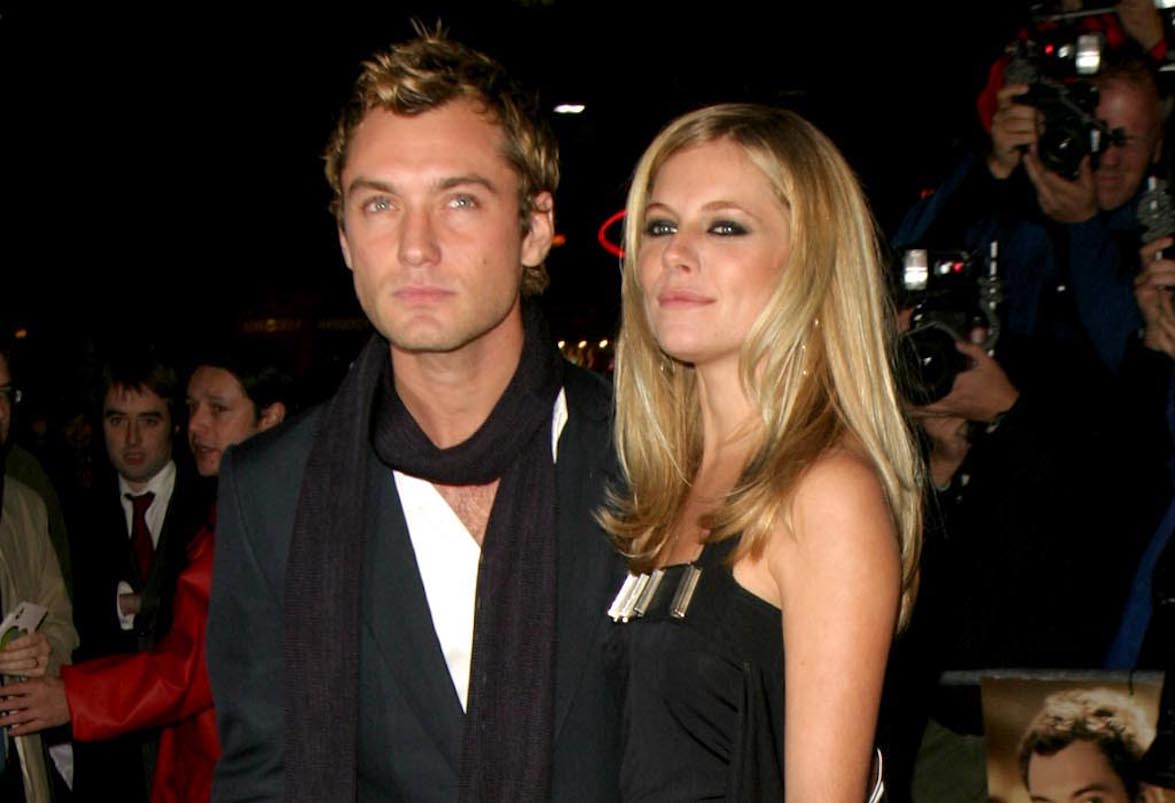 While filming Factory Girl, Miller had been in a relationship with fellow actor Jude Law. As she told the publication, she thinks Weinstein never tried assaulting her because of her connection to Law. "I was Jude's girlfriend, and there was probably protection in that," she said before adding that "Jude was a big actor for Harvey." 
Later, the two had a very public split following a cheating scandal with the nanny. Dating Law wasn't the only reason Miller believes Weinstein stayed away from her. "I called Harvey 'Pops' from day one, which I'm sure helped," she said.