'Siesta Key': Fans Noticed Juliette Porter and Sam Logan Briefly Broke Up
Those who've watched MTV's Siesta Key know all about Juliette Porter's past with Alex Kompothecras. But now, it seems she's moved on completely. She's been dating Sam Logan for months, though many fans (and even some of her friends) have questioned the validity of the relationship. And it looks like Logan seemed to confirm that he and Porter broke up briefly. Here's what went down.
Juliette Porter and Sam Logan seemed to be going strong on 'Siesta Key'
Porter was looking to move on from Kompothecras and quickly found herself interested in her longtime friend, Logan. While she admitted there was no spark initially, they appeared to really hit it off after spending more time together. And the two even sparked engagement rumors after Logan posted a photo of Porter to Instagram and initially captioned it, "My fiancée."
Porter's also remarked on how sweet Logan is to her, too. "We have a solid group of friends and he treats me amazing, Porter told Life & Style. "I'm happy with him. I trust him. He gives me a feeling that I never felt with Alex. And that's like someone that actually is not going to hurt me. That sort of feeling … Sam is the sweetest ever. He's so sweet. He's so kind. And he's funny."
Unfortunately, some folks think Porter's just with Logan for his money. At the end of season 3 of Siesta Key, Kelsey Owens approached Porter about this, and it threatened their friendship. While the two have made up now, it seems many fans are also on Owens' side and think Porter's attracted to Logan for his billionaire status.
Logan seemed to verify that he and Porter broke up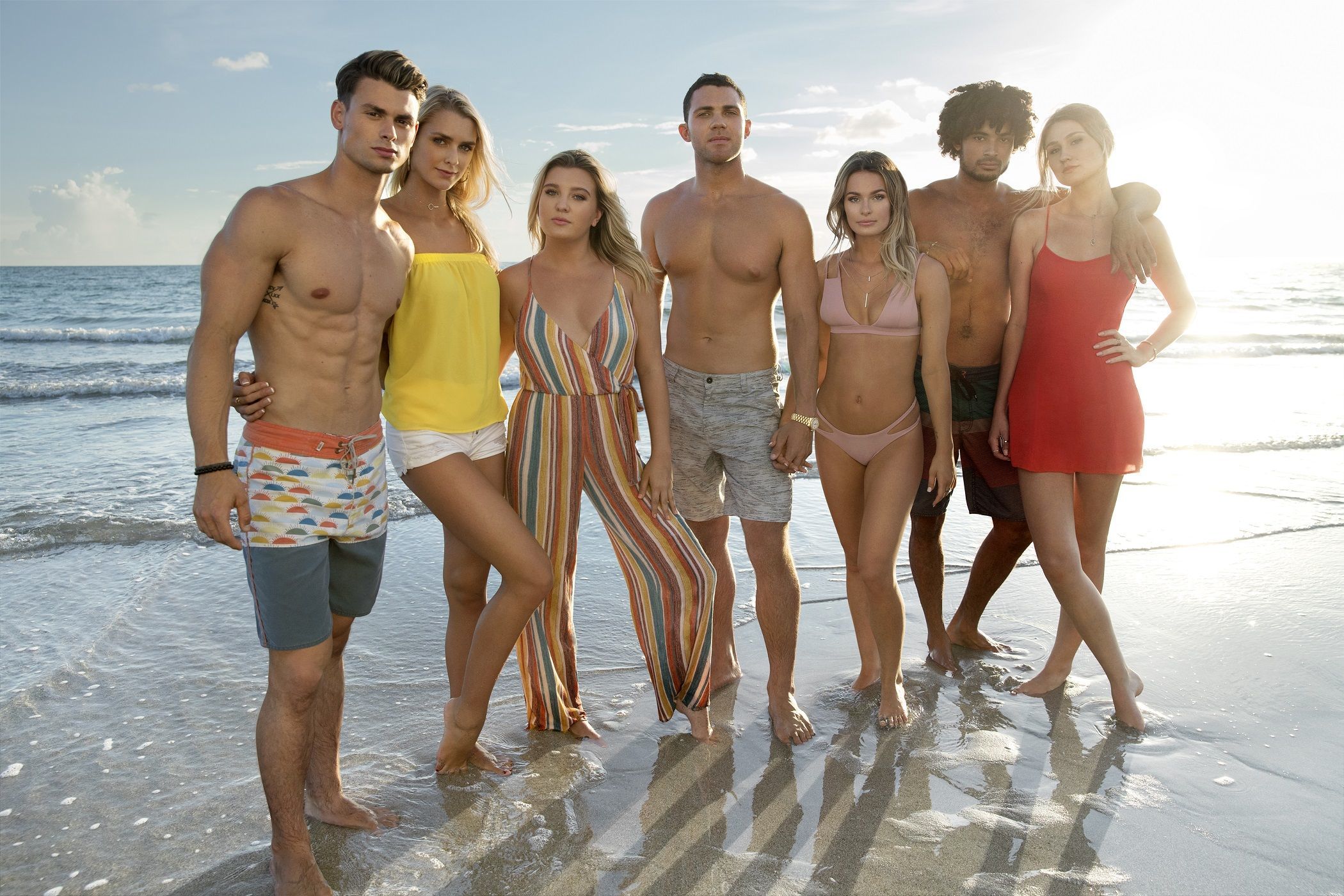 It looks like Logan and Porter may have had a falling out at the end of August 2020. Reddit users noticed that Porter unfollowed Logan on Instagram out of the blue. And Logan seemed to message back to some followers who had questions.
"Why did you and Julz break up?" one follower asked Logan.
"Idk I think she blocked me or something lol," Logan replied back.
When the original commenter asked again if they broke up, Logan added, "Yaa lol I guess so I didn't notice till you told me."
A Siesta Key spoiler account on Instagram also took a screenshot of another comment Logan made about the breakup. He told the account, "it was a mutual thing just doing our own thing now there wasn't like one particular reason."
The couple might be back together now
It looks like Logan and Porter might be perfectly OK now despite the brief moment of drama. According to the spoiler account, the two are following each other once again on Instagram. "They *might* be ok now," the account noted. "They're now back to following each other on Instagram and Juliette has unarchived the couple pics of her and Sam. As for the reason of their breakup? This is all I have!"
Fans from Reddit are over the drama, too.
"Idk what's more embarrassing – her being this dramatic for every break up they have, him replying to fans giving details about why, or the fact that they makeup/breakup like a couple of high schoolers," a fan commented.
"Lol these ppl are so exhausting," another wrote. "Juliette is young and dumb but Sam is way too old to be doing this every other week. This is why you don't date 22 year olds at 30 years old."
"All of this is a publicity stunt," another speculated. "They want people to keep talking and speculating so they stay relevant."
We're hoping everything's OK with Porter and Logan now. But only time will tell if the couple can really make it through all the current drama.
Check out Showbiz Cheat Sheet on Facebook!