'Siesta Key': Fans Think Ish Soto Is Manipulating Madisson Hausburg
MTV's Siesta Key is in full swing with season 3, and we're hearing plenty about Madisson Hausburg and Ish Soto. Soto is over two decades older than Hausburg, and he used to be a producer on the show. While their relationship initially shocked both fans and the rest of the cast, everyone seems to be getting used to it now. But some believe Soto doesn't have the purest of intentions. Here's what they're talking about.
Ish Soto, a 'Siesta Key' producer, is dating Madisson Hausburg
RELATED: 'Siesta Key': Juliette Porter Confirms Alex Kompothecras Said 'Horrible Things' to Her Boyfriend, Sam Logan
Hausburg got plenty of side-eye on season 3 after she announced to friends and family that she's dating Soto. While Hausburg dated Brandon Gomes in the past, she moved on to someone twice her age — and Soto also happened to be a producer of Siesta Key in past seasons.
The first person Hausburg told about her relationship was Chloe Trautman, Heavy notes. While Trautman seemed supportive, Hausburg didn't get the same enthusiasm from the rest of the cast. Gomes confronted Soto about the relationship when Hausburg introduced the romance to her friends. And those who watched season 3 know Hausburg's father is completely disapproving of the relationship.
"It was a very difficult thing for me to come out with, because I was so afraid of the criticism I would get when I came out to my friends and family," Hausburg admitted to Elite Daily, according to Heavy. "My relationship was scary to bring to the group."
Hausburg is ready to start a family with Soto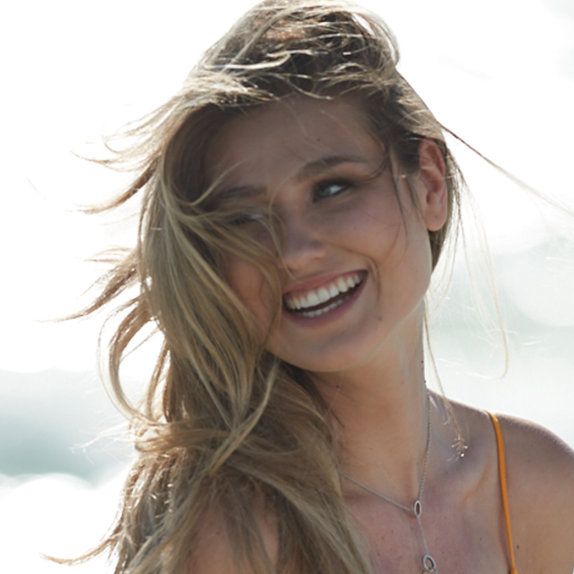 RELATED: 'Siesta Key': Amanda Miller Just Called Ex JJ Mizell a 'Cheating Narcissist' on Twitter
Hausburg's made it clear she's ready to start her life with Soto, and she's brought up moving and having kids multiple times. Unfortunately, it didn't seem like Soto was ready for any major plans.
"We need to figure out if we're gonna live in L.A. or Siesta Key," Hausburg told Soto while FaceTiming. At the time, Soto was traveling for work, as he works on the production crew for a number of other shows. And Soto seemed totally put off by the question.
"We need to have the talk, but, I don't know, that, you know, right now is the best time for that," Soto explained.
"No, I get that, but I wanna have it sooner than later," Hausburg said back. And Soto continued to evade the question.
In episode 20 of the show, the same questions came up once again for Hausburg and Soto. Kelsey Owens asked Soto what his plan is with Hausburg, and he answered, "We're gonna hang out for a little while. We're gonna go to L.A. eventually." And it certainly didn't seem like enough of an answer for Hausburg's comfort.
Fans think Soto is manipulative toward Hausburg
Siesta Key viewers aren't loving how evasive Soto's being with Hausburg. And they also think Soto is trying to convince Hausburg that she wants to be in L.A. when it's clear she actually wants to stay in Siesta Key.
"I feel like all he does is drag her along and lead her on and not take her seriously while manipulating her," a Reddit user noted. "She can't think for herself. I think all she does is base her decisions off of what Ish thinks."
"I was open to accepting it until I realized how controlling he wants to be," another commented. "Does he even regard his partners desires in Their life?"
"I absolutely think he is manipulative and taking advantage of her naivety," yet another noted. "I also think Madison is so hard headed that she refuses to listen to anyone who dare question their 'mature' relationship."
It looks like Hausburg and Soto are still together, so we're guessing they're still going strong. We'll have to wait and see how it all progresses on the show.
Check out Showbiz Cheat Sheet on Facebook!