'Siesta Key': Juliette Porter Clapped Back at a Fan Who Asked Why She Looks 'Obsessed' With Alex Kompothecras
Juliette Porter from 'Siesta Key' just called out a fan who questioned why she looks so 'obsessed' with ex Alex Kompothecras on the show.
Those who've been keeping up with MTV's Siesta Key know about Juliette Porter and Alex Kompothecras' past. The two were on and off for years before finally calling it quits — and on season 3 of the show, Porter found out Kompothecras' girlfriend, Alyssa Salerno, was pregnant. Now, Kompothecras and Salerno had their baby — and fans are calling out Porter for acting "obsessed" with Kompothecras on the show. Here's what she said back.
Juliette Porter hoped Alex Kompothecras and Alyssa Salerno were having a baby girl
Porter was friendly with Salerno prior to Salerno dating Kompothecras — but all bets were off once Salerno and Kompothecras started dating. Salerno and Porter got in several public spats, and it put a major divide in their friend group. And once Porter found out about Salerno's pregnancy, it hit her hard, as she always had some hope she and Kompothecras would work things out.
Porter eventually felt at peace with Salerno and Kompothecras having a child. But it didn't stop her from snarking on the situation while out with her friends and new love interest. She made it known she hoped Kompothecras was having a little girl, as a daughter might change his cheating and lying ways.
"I want him to have a girl really badly," Porter told her love interest, Sam Logan, while out on his boat. "I think he deserves that because he's gonna be there and watch her go through heartbreaks and watch how guys treat her. I don't know, I would hope that that would change him."
Porter also expressed she thinks Salerno got pregnant on purpose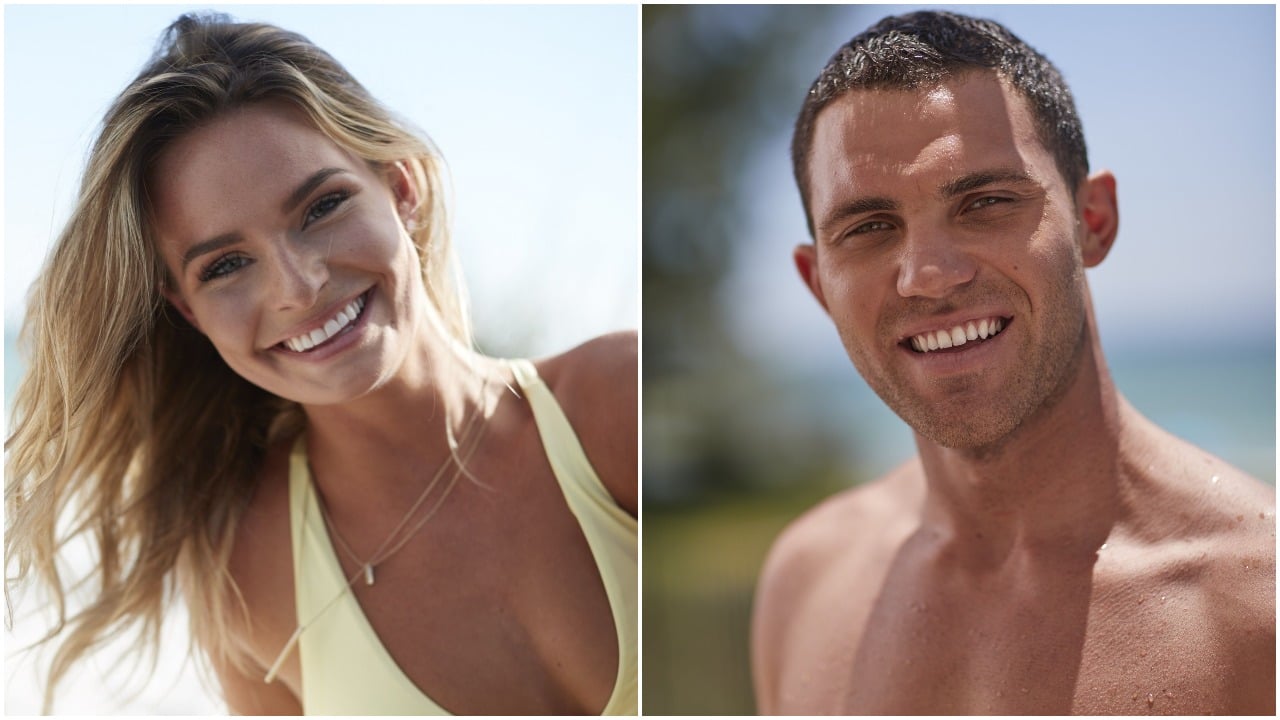 Not only did Porter hope Kompothecras and Salerno were having a daughter, but she also suggested that Salerno purposely got herself pregnant.
On season 3 of Siesta Key, Porter and Kompothecras went on a vacation to Nashville with their friend group — and they hooked up a number of times. Kompothecras was still seeing Salerno at the time, too. And he wasn't going to come clean about the cheating until Porter called Salerno and told her the truth.
It wasn't long after the scandal when Salerno found she was pregnant, too. And this led to Porter thinking Salerno purposely got herself knocked up to keep Kompothecras around.
"A baby takes nine months, right?" Porter explained on the Chicks in the Office podcast. "So, if you think about her due date, and then you just subtract however many days, nine months, she got pregnant several days after the gala. So, that's when she was pregnant. She was not pregnant when I hooked up with Alex in Nashville."
Porter clapped back at a fan who said she looks 'obsessed'
While Porter has plenty of Siesta Key fans on her side, others think she looks totally obsessed with Kompothecras and his relationship with Salerno.
"Did production make u look so obsessed," one fan commented on Porter's Instagram.
To that, Porter commented, "well when they had to cut out Alex of every episode yeah it def looks like I talk about him more than me bc he's not talking at all," along with a crying-laughing emoji.
Production cut Kompothecras' parts in the show after MTV fired him for past racist remarks. But that didn't stop others from criticizing Porter on the 'gram.
Another noted, "before last nights episode I thought you were being the bigger person doing your thing … BUT I was disgusted at the fact that you wanted it to be a baby girl so Alex could see her suffer while dating."
Porter then clapped back again, "you very much twisted what was said lol."
It looks like Porter is happily moving on with her new man now — and Salerno is still sticking with Kompothecras, too. We'll have to wait and see what new drama unfolds as the show continues.
Check out Showbiz Cheat Sheet on Facebook!