'Siesta Key': Juliette Porter Said Boyfriend Sam Logan Doesn't Like Her Talking About Ex Alex Kompothecras
Those who've kept up with MTV's Siesta Key over the years know plenty about Juliette Porter and Alex Kompothecras. The couple had an on-again, off-again relationship that turned incredibly toxic over time. Now, they're no longer together. And Porter told a podcast that her new boyfriend who used to be friends with Kompothecras, Sam Logan, doesn't like her talking about her ex.
Juliette Porter and Alex Kompothecras from 'Siesta Key' have a serious history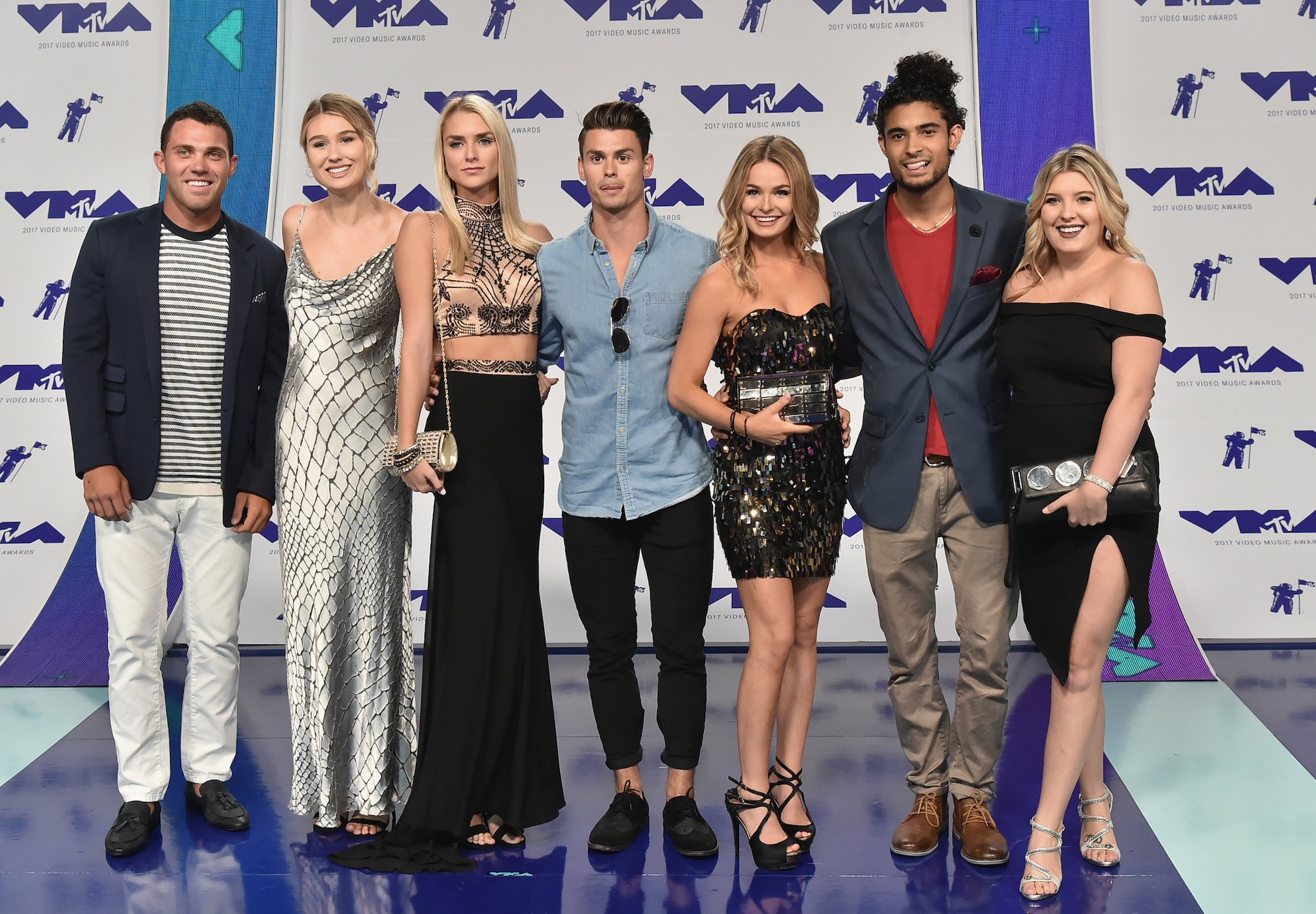 Porter and Kompothecras have a complicated relationship history. While Porter was ultra-committed to Kompothecras, it seems Kompothecras couldn't stay loyal to her. During the first couple seasons of Siesta Key, fans saw Porter go through major heartbreak after catching Kompothecras cheating on her. She ultimately dumped him, but while on a trip to Nashville with friends in season 3, the exes hooked up once again. At the time, Kompothecras was dating Alyssa Salerno who he now has a baby with.
Porter's talked about her situation with Kompothecras in the past. And after she found out Salerno got pregnant post-Nashville cheating scandal, she knew she and Kompothecras were finished for good.
"That really was like a huge slap in the face to me because we had broken up the same year he knocked up another girl," Porter told TooFab. "Not that he meant to — which, he didn't mean to — but it was also like a slap in the face."
Porter talked badly about Kompothecras to Sam Logan
It seems like Porter and Kompothecras are finally moving on without each other in their lives. But just as Porter was starting to get close with Sam Logan on season 3, she couldn't help but snark on Kompothecras and Salerno's gender reveal party. Unfortunately, she was spending time on Logan's boat while the gender reveal was going on. And it seemed to be all she could talk about with Logan at the time.
"I want him to have a girl really badly," Porter told Sam Logan in a Siesta Key clip from season 3. "I think he deserves that because he's gonna be there and watch her go through heartbreaks and watch how guys treat her. I don't know, I would hope that that would change him."
Logan nods along at first, but he then tries to move the conversation away from Kompothecras. While Porter continues to make fun of Salerno's pregnancy, Logan interjects with, "She's obviously happy." And later on in the clip, when Porter continues on about Kompothecras having a little girl with Salerno when he wanted a boy, Logan tries to finish the conversation with, "I mean, a girl, he'd still be happy." Unfortunately, Porter wasn't quite taking the cues, as she continued on about her ex and his girlfriend.
Porter said Logan doesn't like her talking about Kompothecras
While Logan seemed OK with Porter going on about Kompothecras in the clip, it seems that might've changed now. She spoke to the Chicks in the Office podcast about some of the happenings on season 3, and she noted that she stopped watching the show because Logan doesn't like seeing her talk about Kompothecras.
"To be completely honest, I did not watch the episode last night," Porter told the podcasters on June 25. "My boyfriend doesn't like seeing me talk about my ex-boyfriend. So I didn't watch it."
It looks like Porter and Logan are still going strong, though, so perhaps Porter's fully past the drama with Kompothecras and ready to start her life anew. We'll have to wait and see what happens on future episodes of Siesta Key.
Check out Showbiz Cheat Sheet on Facebook!