'Siesta Key' Season 4: Sam Logan's Instagram Sparks New Girlfriend Rumors
The rest of MTV's Siesta Key Season 4 is coming soon, and fans want to know what happened to Sam Logan and Juliette Porter. After Juliette and Alex Kompothecras broke up, Sam and Juliette seemed like a great match, as they were friends for years prior to dating. Now, Sam Logan's Instagram is sparking rumors that he may have someone else. Does Sam have a new girlfriend after all these years?
Are Sam Logan and Juliette Porter still together?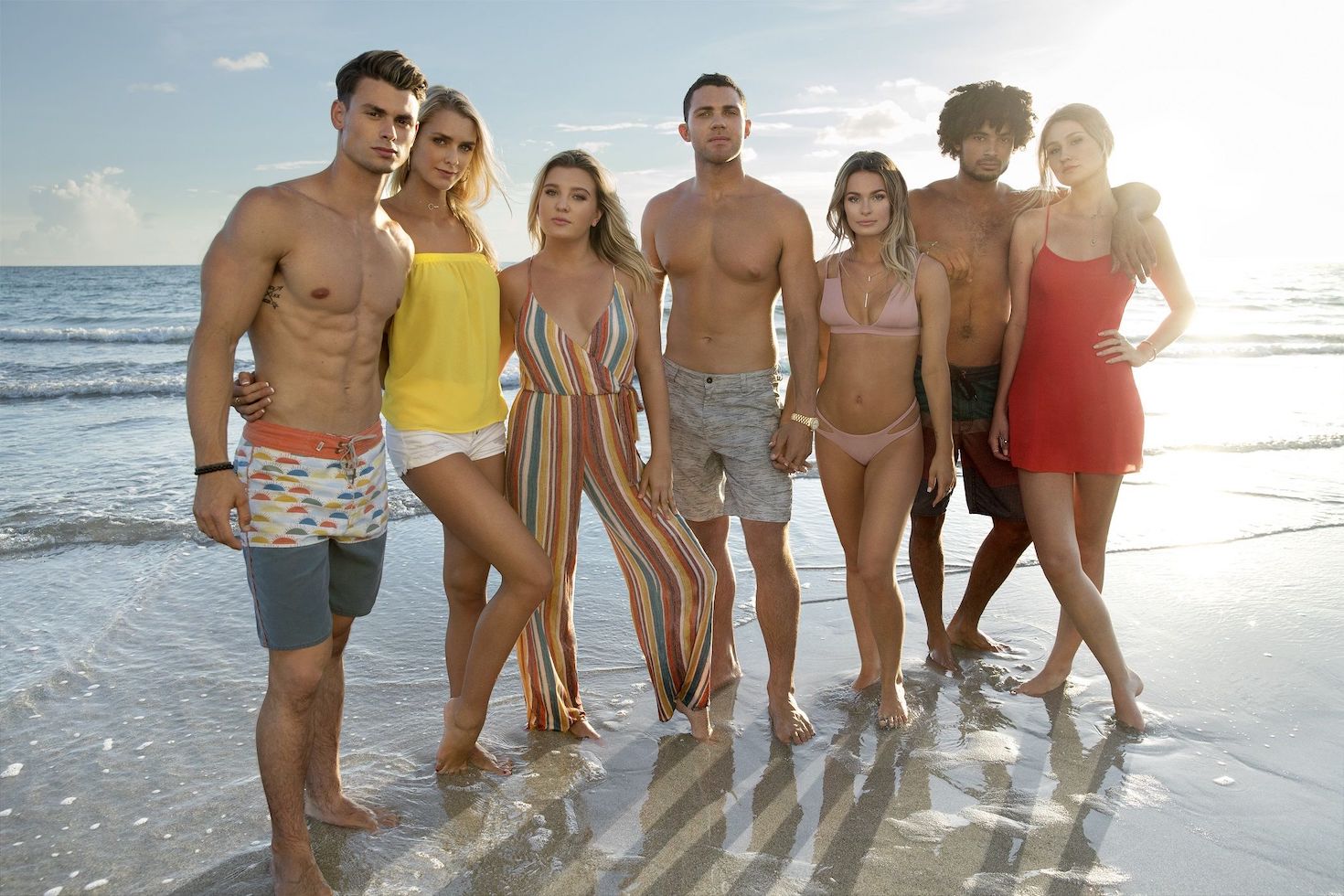 The new Siesta Key Season 4 trailer teases Sam Logan and Juliette porter's break up. "I heard he cheated," a tweet from a fan says in the trailer. "I heard SHE cheated," another tweet notes.
So, what happened between the two? Screen Rant reports Sam and Juliette appeared to break up in August 2021, but neither of them publicly explained why. Sam was reportedly spotted partying with other women, but he hasn't made any public statements about this just yet. It appears the new season of the show might reference this, though. The trailer alludes that either Sam or Juliette was accused of being unfaithful. And some Reddit users suggest some of the women who appeared on Sam Logan's Instagram might appear in the new season.
"Meghan just turned 21 and she's the one featured on the show and who he went out with on Valentine's Day," a fan on Reddit suggested regarding who Sam might be currently dating.
Another Reddit user suggests Sam still has feelings for Juliette. The trailer alludes Juliette might still have those same feelings back.
Instagram has some fans wondering if Sam Logan has a new girlfriend fans have seen before
Rumors regarding the events that happened prior to the return of Siesta Key Season 4 suggest Sam Logan might have a new girlfriend and Juliette Porter might have a new boyfriend. But some fans are suspicious Sam is seeing Jordana Barnes. Jordana and Sam had a flirty relationship throughout earlier episodes of season 4 that made Juliette uncomfortable. On Feb. 22, 2022, Sam posted a photo with Jordana that has fans talking. The photo shows Jordana and Sam out together, and the caption indicates it's her birthday.
"It's always the ones they say don't worry about," a fan commented.
"Guess she got what she wanted lol," another fan wrote.
Are Sam and Jordana really dating? Given Jordana's comment, it doesn't seem likely. "Best friend. Love you forever," she wrote.
The new season 4 trailer also seems to indicate the drama surrounding Sam and Juliette doesn't come from his friendship with Jordana this season. Instead, he's seen in a pool hugging another girl. Another clip shows Amanda Miller calling the young woman a "trophy rebound." Given what Reddit users suspect, it seems the woman in question is likely Meghan.
When does the rest of 'Siesta Key' Season 4 premiere?
Fans can catch the Siesta Key Season 4 premiere on Thursday, March 10, 2022, at 9 p.m. EST on MTV.
There will be plenty more drama aside from what's going on with Sam Logan's new girlfriend or Juliette Porter's relationship status. The trailer shows Chloe Trautman has a new husband, Madisson Hausburg goes through with her wedding, and Garrett Miller might have trouble ahead with his fiancée. We look forward to seeing it all unfold on the beaches of Florida.
Check out Showbiz Cheat Sheet on Facebook!
RELATED: 'Siesta Key': Juliette Porter Suggests Alyssa Salerno Purposely Got Pregnant After Alex Kompothecras Cheated