Simon Pegg Once Revealed His 12 Stages of Drunkenness in 'The World's End'
Edgar Wright's 'The World's End' stars Simon Pegg, who had 12 stages of drunkenness to go by when pretending to be drunk in the movie.
The World's End finds Simon Pegg flex his drunken acting muscles. However, he's able to deliver these insights with his signature comedic style and wit. There's a certain art to pretending to be drunk and Pegg certainly perfected the craft for The World's End.
'The World's End' stars Simon Pegg as Gary King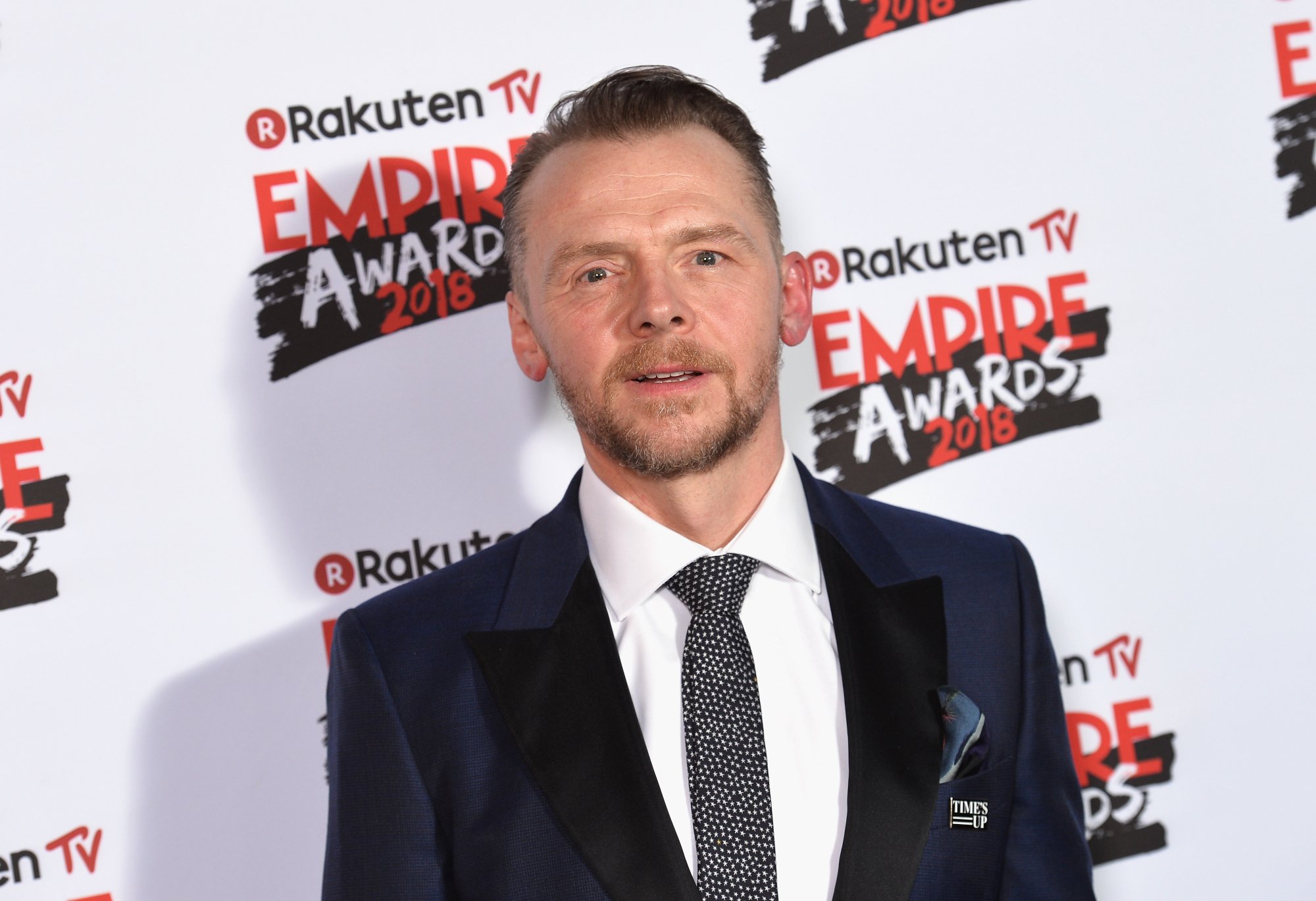 Edgar Wright's The World's End follows Gary King (Pegg), who is an immature man in his 40s. He wishes to pursue his longtime goal of having the most epic pubcrawl that he attempted 20 years previously. Gary pressures his friends to join, but they grew up and moved past such goals. Nevertheless, they go along with him.
The crew makes their way from one pub to the next, leading to the World's End pub as their final destination. However, the friends will need to reconcile the past and present. They find themselves in a fight for mankind that will require the group of friends to work together.
Simon Pegg revealed his 12 stages of drunkenness in 'The World's End'
CONAN interviewed Pegg to talk about The World's End and his acting abilities. Host Conan O'Brien explained how unexpectedly difficult it is to pretend to be drunk because many actors overdo it. Pegg agreed, but he also talked about his 12 stages of drunkenness that helped inform his performance in The World's End.
"We had 12 stages of drunkenness, basically," Pegg said. "We did this in rehearsals and came up with 12 stages of drunkenness. This is off-set in the movie because we get into a lot of fights in the pubs and this causes what's called the adrenaline deficit. You know, when you get into a bar fight, right? We've all done it, come on! That takes a couple of pints off your drunk awareness. It takes the edge off the drunkenness."
Pegg hilariously showed off his drunken acting skills from The World's End through his facial expressions. The audience often responded in laughter, but the host is perhaps the most impressed.
Pegg continued about The World's End: "Basically, we had the 12 stage of drunkenness, which we could drop into any one time. If we're in the first pub, you're very drunk. To be honest, the first six isn't much. You can't really tell. You can cover it up to six. Right around seven, you get the slow eye blink. It's very subtle. By pint nine, your neck falls out with your head. So, your head just starts wobbling."
"Four, this is easy," Pegg stated. "I'm drunk enough to cover it up, so you're not going to see anything. Go above six. Go up higher. Eight, that's just before the neck. Twelve, there are two things. Ten, you start to lose your short-term memory, so every 30 seconds, you remember how drunk you are."
"By the time you get to 12, you are in total denial about it," Pegg said about his The World's End scale. "You are convinced that you are sober, but you are drunker than you've been. So, you just dismiss everything.
The movie brings the 'Three Flavours Cornetto' trilogy to an end
The World's End is the third and final installment of the Three Flavours Cornetto trilogy, all of which star Pegg. The name pokes fun at a reference to Cornetto ice cream cones.
The two previous entries include 2004's Shaun of the Dead and 2007's Hot Fuzz. Critics and audiences both enjoyed all three movies, but The World's End earned the lowest marks.
Nevertheless, Pegg and his The World's End co-star, Nick Frost, continue to earn attention and admiration for their comedic chemistry that radiates through all three movies.