Simon Rex Recalls 'Scary' Nude 'Red Rocket' Running Scene – 'It Just Looked So Shady'
Red Rocket is one of A24 Films' most talked-about movies of the year. Actor Simon Rex delivers an impressive performance that got him a standing ovation at the Cannes Film Festival screening. He doesn't shy away from going all out in this performance, as he goes all the way physically and emotionally. Rex recently recalled the famous, yet "scary" nude street-running sequence and all that went into it.
What is 'Red Rocket' about?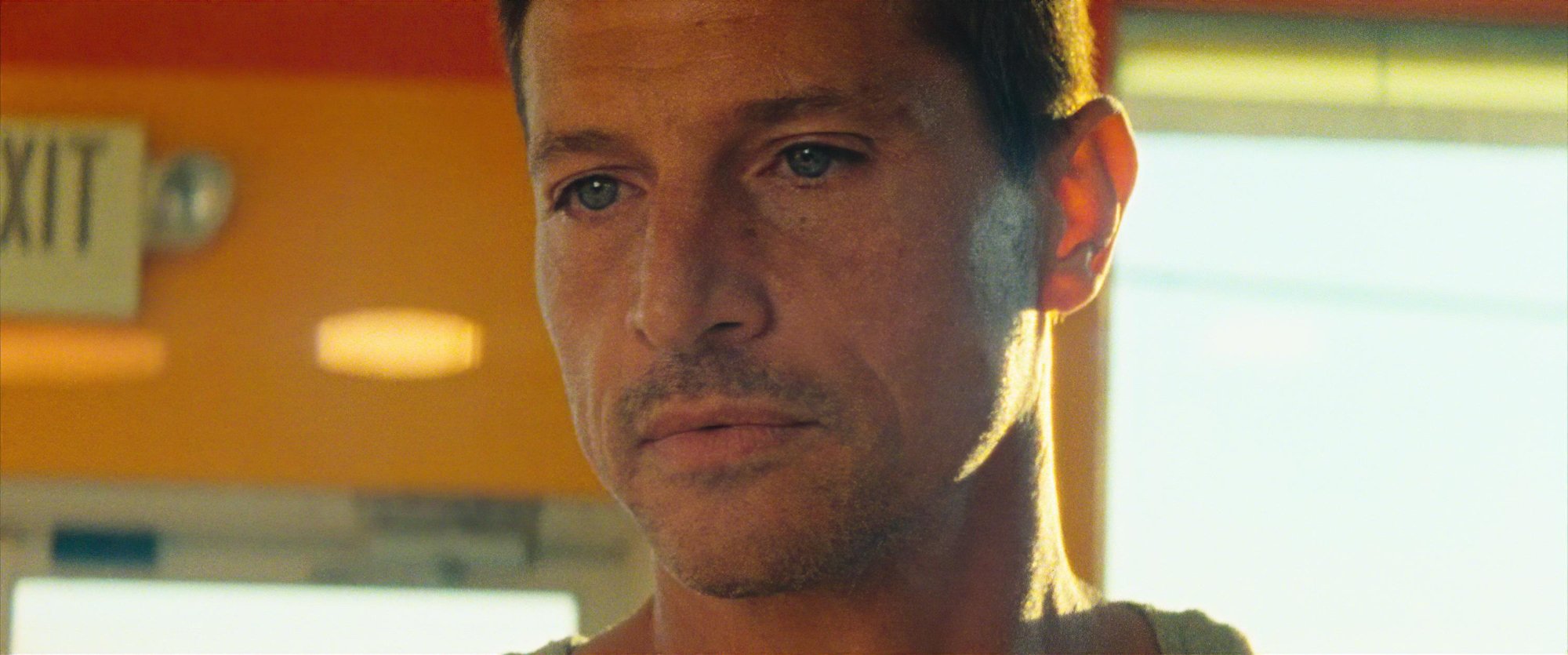 Co-writer/director Sean Baker's Red Rocket follows Mikey Saber (Rex). He's a washed-up porn star who returns back to his small Texas hometown that he hasn't visited in years. Mikey reunites with his estranged wife, Lexi (Bree Elrod) to ask her if he can stay with her and her mother, Lil (Brenda Deiss).
Mikey tries to get back on his feet, but he quickly falls for a teenager named Strawberry (Suzanna Son). She works at a local donut shop, but he has ideas for how to use her to get out of his Texas hometown once again. However, Mikey soon discovers that no one actually wants him back, as they enjoyed his absence from their lives.
Simon recalls the scary experience of filming his nude scene
Several interviewers discussed one particular sequence in Red Rocket that finds Rex fully nude running down the street, which shows full-frontal nudity. He explained how it was "scary" because of the conditions under which the scene was filmed.
"That was scary because we're doing it with no permits," Rex told Indiewire. "We're running butt naked through a dangerous neighborhood at night, hiding from police. It was a lot, I don't think a lot of people would have done it. I had a lot of moments like that where I just had to push through. But that one on the physical level was very challenging. They taped the bottom of my feet because the old Texas street was gravelly."
Rex further explained the Red Rocket shoot in another interview. He was hiding from the police to make sure that they didn't get in any trouble without having any permits. However, Rex described the situation as looking pretty "shady."
"We were kind of just shooting guerilla-style, and it would be in the middle of the night," Rex told Entertainment Weekly. "We would have to check that the coast is clear and then I would start running, and there would be a cop. And I'd have to go jump in the back of a van and put a robe on, and the cops would come up and knock on the window and look in the back. And I'm sitting there in a robe. It just looked so shady. (Laughs)."
Where to watch 'Red Rocket'
Rex's Red Rocket hits theaters on Dec. 10. Unfortunately, the movie is not initially coming to any streaming services for audiences to enjoy the film from home. Nevertheless, it will hit digital platforms like Amazon, Google Play, YouTube, and Vudu in the near future. A24 Films titles, such as Lamb, become available to rent for $19.99 on select streaming platforms around three weeks after its theatrical release. If Red Rocket follows suit, it will be available starting early January 2022 to stream from home.
RELATED: 'Red Rocket' Movie Review: Sean Baker's Simon Rex-Starring Comedy Drama Is Well-Blessed [AFI Fest 2021]