Does Simone Biles Have a Higher Net Worth Than Her Boyfriend Jonathan Owens?
Millions of fans and thousands of athletes from around the globe had to wait an extra year for the Tokyo 2020 Olympics to take place. But in July 2021, all eyes were on the Summer Games and the representatives of numerous countries who competed for medals. One of those athletes who was set to compete on the world stage is gymnast Simone Biles. Ever since winning her first Olympic medals in Rio, Biles has dominated her sport but withdrew from several Tokyo events to focus on her mental well-being.
Now, fans want to learn as much as they can about the popular gymnast and that includes her love life. Biles had been in a relationship with fellow gymnast Stacey Ervin Jr. but after three years the pair called it quits. Following their breakup, the Olympian found love again with another athlete NFL player Jonathan Owens. Here's more on her beau including who has a higher net worth.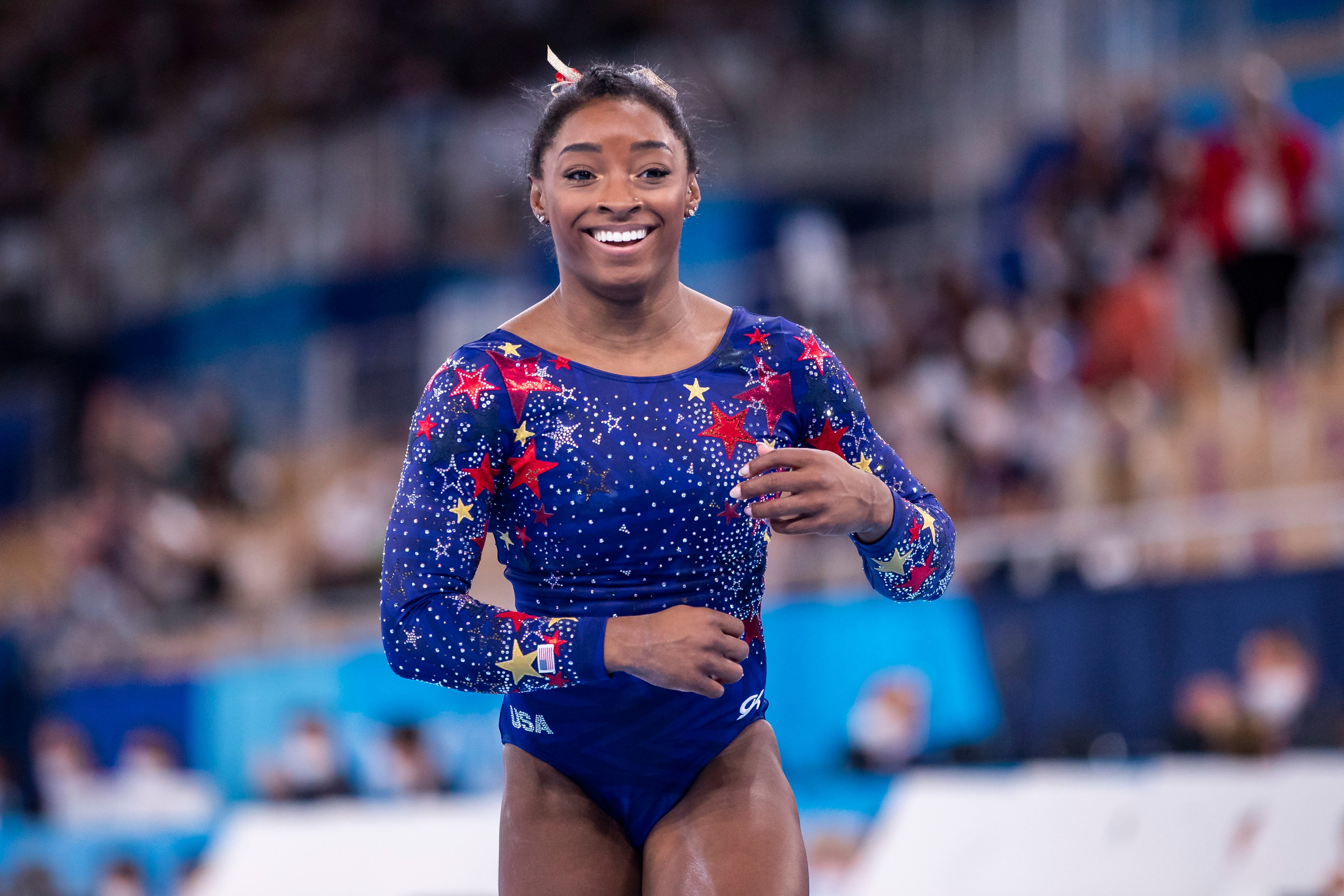 Who is Simone Biles' boyfriend Jonathan Owens?
Owens played defensive back for Missouri Western State University. Then in 2018, he signed with the Arizona Cardinals as an undrafted free agent. After an injury, he was waived and later picked up by the Houston Texans and signed to the team's practice squad. In 2020, Owens was elevated to the active roster and played in Week 5 and Week 6 against Jacksonville Jaguars and Tennessee Titans. He was placed on the practice squad again following those games but in December was signed to the active roster. Also in 2020, he started dating Biles.
"He would say I slid into his DMs," Biles told Wall Street Journal Magazine about how they started talking. "I saw him and I was like, 'Oh, he's pretty cute,' so I said hi … and then I saw that he was in the Houston area, so we started chatting a little bit, and then we went to hang out a week or two later."
The NFL safety recalled that they got together right before everything shut down.
"We ended up hanging out right before the pandemic," Owens said via Texas Monthly. "It was one of the few times in her life where everything was just shut off and she couldn't do anything. So we used it to get to know each other — really get to know each other. It created our bond and made it stronger."
Who has a higher net worth?
Owens revealed that he didn't know how much of a superstar Biles was when they started seeing one another because he didn't watch gymnastics.
"I didn't know who she was. I just hadn't heard of her and when I told her that, that's one of the things she liked," he explained. "It was just like, 'Oh, she has a lot of followers — she must be pretty good or something.' That's how I would tell people and they'd be like: 'Simone Biles?! You for real, the gymnast?!' And I'm like, 'Man, she's good like that?!'"
Owens soon learned that she's one of the all-time greats in her sport. Her star power puts her in high demand when it comes to endorsement deals, something that will continue if she adds to her medal count. Today, Biles has a net worth of $10 million according to Celebrity Net Worth.
As for the football player, he currently has a net worth of around $1 million which could increase if he sees more playing time next season and signs a new deal in the future.
Biles sent Owens a sweet birthday message from Tokyo
Owens was definitely on Biles' mind while she was abroad in Tokyo.
For his birthday on July 21, the Olympic gold medalist gushed about her beau on Instagram writing: "Here in Japan, it is already my favorite person's birthday. HAPPY 26th BIRTHDAY BABE… I love you so much. Can't wait to celebrate you when I get home! Thanks for keeping me sane during the craziest times. An ear to vent to, someone to share fun times with and make the best of memories. Not sure how I got so lucky [and] what I'd do without you! But I hope you have the best day ever. Not too much fun without me [though] hahaha. Forever yours, S."
The pair currently live together in Spring, Texas.