What Simone Biles Told Jade Carey Right Before She Competed in Her Place
Millions of fans and thousands of athletes from around the globe had to wait an extra year for the Tokyo 2020 Olympics to take place. Finally, in the summer of 2021, all eyes were on the Games and the representatives of numerous countries competing for medals. One of those athletes who was set to compete in a number of events is gymnast Simone Biles. Ever since winning her first Olympic medals in Rio, Biles has dominated her sport but withdrew from several Tokyo events to focus on her mental well-being.
Biles decided to compete in the balance beam finals on Aug. 3, but her absence in the other events left the door open for her teammates who replaced her to compete for a medal. One of those teammates is Jade Carey who revealed exactly what the GOAT said to her before she took the floor.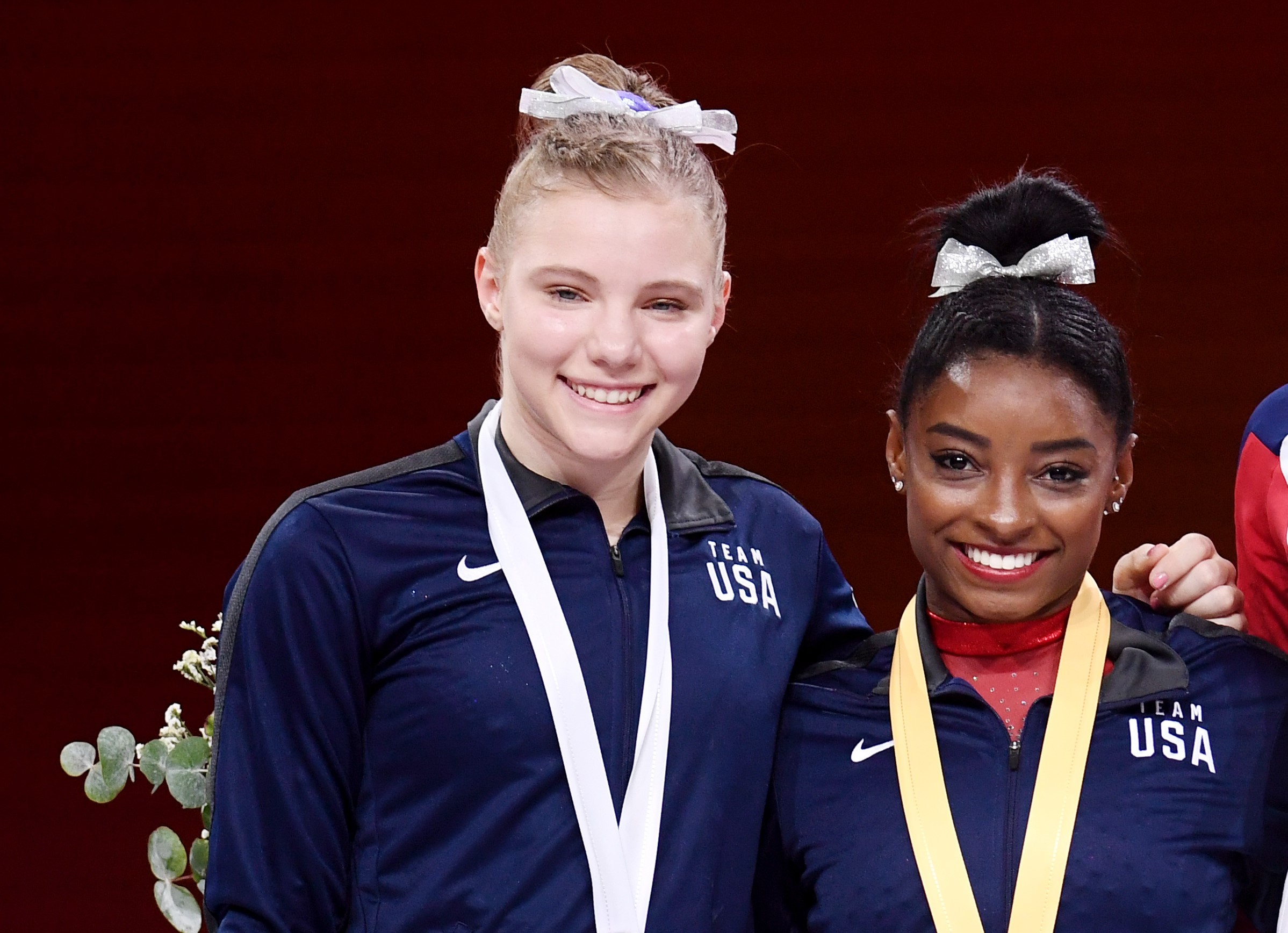 Biles has been one of Team USA's biggest cheerleaders
Since pulling out of the team and some individual competitions, Biles has been a fixture on the sidelines and in stands cheering on her fellow gymnastics teammates at every event.
During the vault final, Biles was in the arena with Jordan Chiles and Grace McCallum showing support for Carey and MyKayla Skinner, who stepped in for her after not making the qualifying round. It was hard not to hear Biles, Chiles, and McCallum clapping and shouting from the stands telling their teammates: "You got this!"
Carey revealed what Biles said to her right before she competed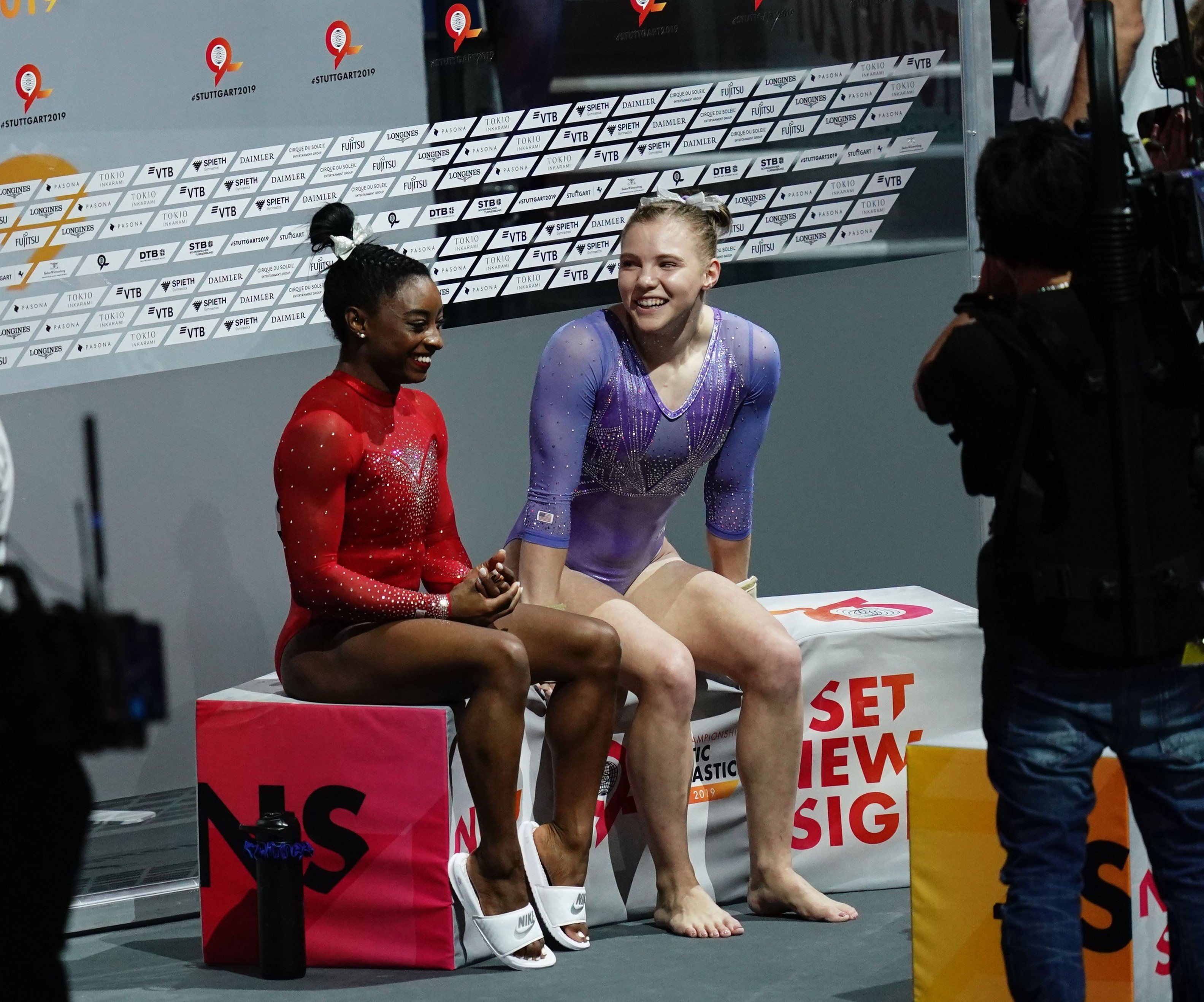 RELATED: Does Simone Biles Have a Higher Net Worth Than Her Boyfriend Jonathan Owens?
Biles' withdrawal from the individual all-around on July 29, meant that Carey would be taking her place. Carey is coached by her father, Brian. Her family owned a gym when she was growing up, so she has been around the sport her entire life and now she had a chance to win an Olympic medal.
So what did Billes tell her right before she took the floor to perform on the world stage?
"She told me good luck and go out there, do the best I can, and have fun," Carey said, according to the Associated Press. But those weren't the only words of wisdom Biles had for her.
Carey won a gold medal in the floor exercise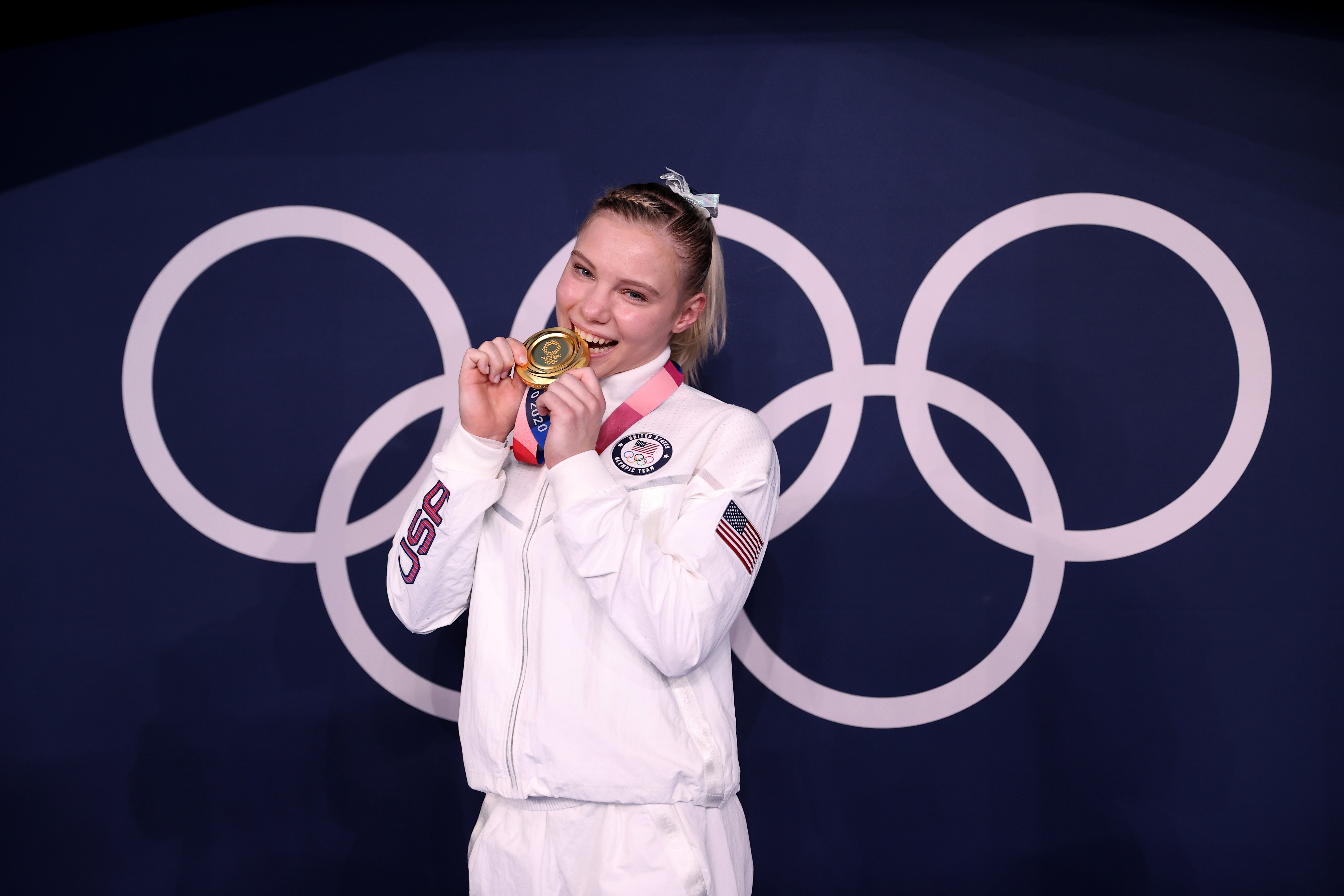 RELATED: How Many Olympic Medals Does Michael Phelps Have?
Carey didn't place where she wanted in the individual all-around but when it was announced on July 31 that Biles took herself out of the floor exercise, Carey had one more shot at a medal. "Last night was definitely hard for me, but I just had to remember that I wasn't done yet and we still had floor, so I needed to put it behind me and give everything I could into floor," Carey told TODAY.
She revealed that prior to that event Biles told her: "'It happened, and you can't do anything about it.' She was like, 'Let's go out and kill floor,' and that's what I did."
Carey put on a stellar performance beating out Italy's Vanessa Ferrari to win the gold medal. The gymnast described how she felt after the competition and being crowned an Olympic champion. "It means everything to me," she said. "This is all I've ever dreamed of and all I've ever worked for, and I'm really glad it paid off."