Simu Liu Got Chills When He Wore His 'Shang-Chi' Costume For the First Time
Simu Liu's journey to the release of Shang-Chi and the Legend of the Ten Rings was not without its moments. In a recent interview, the Marvel star revealed that the first time he wore his costume gave him chills.

Simu Liu said the experience was 'very secretive'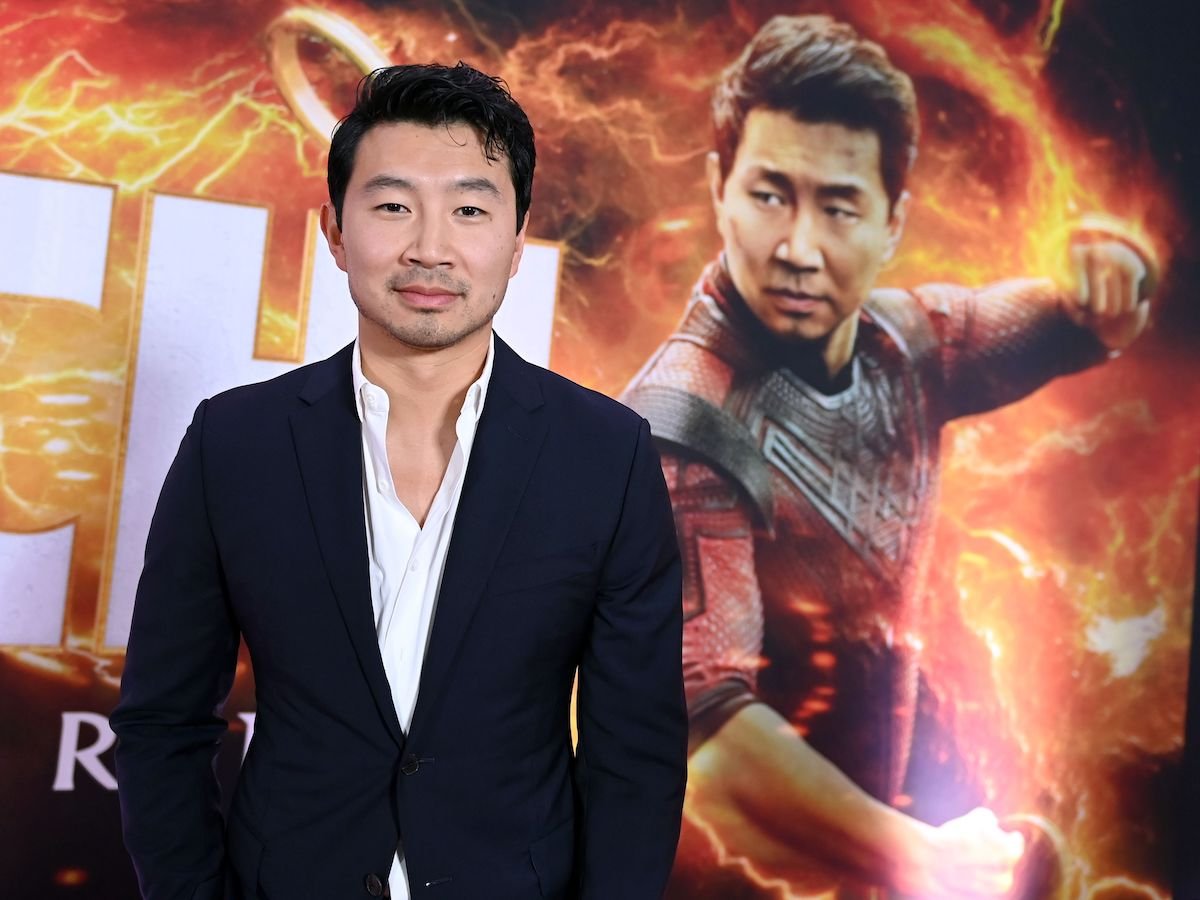 In an on-camera interview with Cinemablend, the former Kim's Convenience co-star said he was taken to a location for a "very secretive" fitting. 
"Oh, my god, it was first of all very, very, secretive," Simu Liu told Cinemablend. "I remember they were like, 'you have your final costume fitting today.'" 
Liu continued, saying that the location for the fitting was "like a fortress."
"They shuttled me in a golf cart to this place," he explained in the interview. "It was like a fortress. There were no windows. I had to put on a cloak going inside. I wasn't even wearing the outfit yet! And they were like, 'You have to put on a cloak.'"
Liu said that he would say they were "too careful" — but he acknowledged that the secrecy is necessary, given that zealous fans often go to "weird" lengths to get a 'first look' photo of costumes.
"But at the same time, there are those devoted fans that will camp out in a bush for a week," Simu Liu said. "Or just weird 'spec-ops stuff like camouflage in the trees…and will, like, catch the one moment and will snap a picture. So I get it!" 
The actor said it was an 'emotional' moment
Liu went on to describe how it felt to get into the costume for the first time. He said it came in three different pieces.
"So I put on the first piece, and it's, you know, already an incredible feeling," said Liu. "And then I put on the second piece, and I'm like 'oh my god, it's getting real!' And then finally that third piece comes on, it comes over my head. And then it's just magic."
Simu Liu said he experienced a physical sensation wearing the costume. 
"It just sent chills right up my spine. I looked at myself in the mirror and got kind of emotional Just looking (at it)," he said.
The actor called the costume an "amazing piece" and praised the costume designer Kym Barrett.
Simu Liu spoke out on the dynamics of the movie's release
Liu has been known to speak out about his projects via social media. In June 2021, he took to Facebook in a since-deleted post to vent about the abrupt ending of Netflix comedy Kim's Convenience.
And in August, he took to Twitter to respond to Disney's CEO calling Shang-Chi and the Legend of the Ten Rings an "interesting experiment" during an earnings call with Wall Street Investors. 
"We are not an experiment," Liu tweeted on August 14. "We are the underdog; the underestimated. We are the ceiling-breakers. We are the celebration of culture and joy that will persevere after an embattled year. We are the surprise. I'm fired the f–k up to make history on September 3rd; JOIN US."
And audiences indeed responded to Liu. Shang-Chi has reportedly raked in a global total of roughly $127.6 million so far. 
RELATED: 'Shang-Chi' Star Simu Liu to Disney CEO: Movie's Release is 'Not an Experiment'