Is Simu Liu Married, or Is the Shirtless 'Shang-Chi' Star Single?
Heartthrob Simu Liu is breaking new ground, becoming the first Asian lead in the Marvel mega-franchise. The Kim's Convenience star is taking on the superhero role of Shang-Chi in the upcoming Shang-Chi and the Legend of the Ten Rings. Liu's not only an actor, but he's an accomplished writer and stuntman as well. But aside from his prowess on the screen, he's also gained attention for those good looks. Now that Marvel's giving him a brighter spotlight, a lot of fans are wondering: Is Simu Liu married? Well, we've got the scoop, so let's dive right in.
Is Simu Liu from 'Shang-Chi' married or single?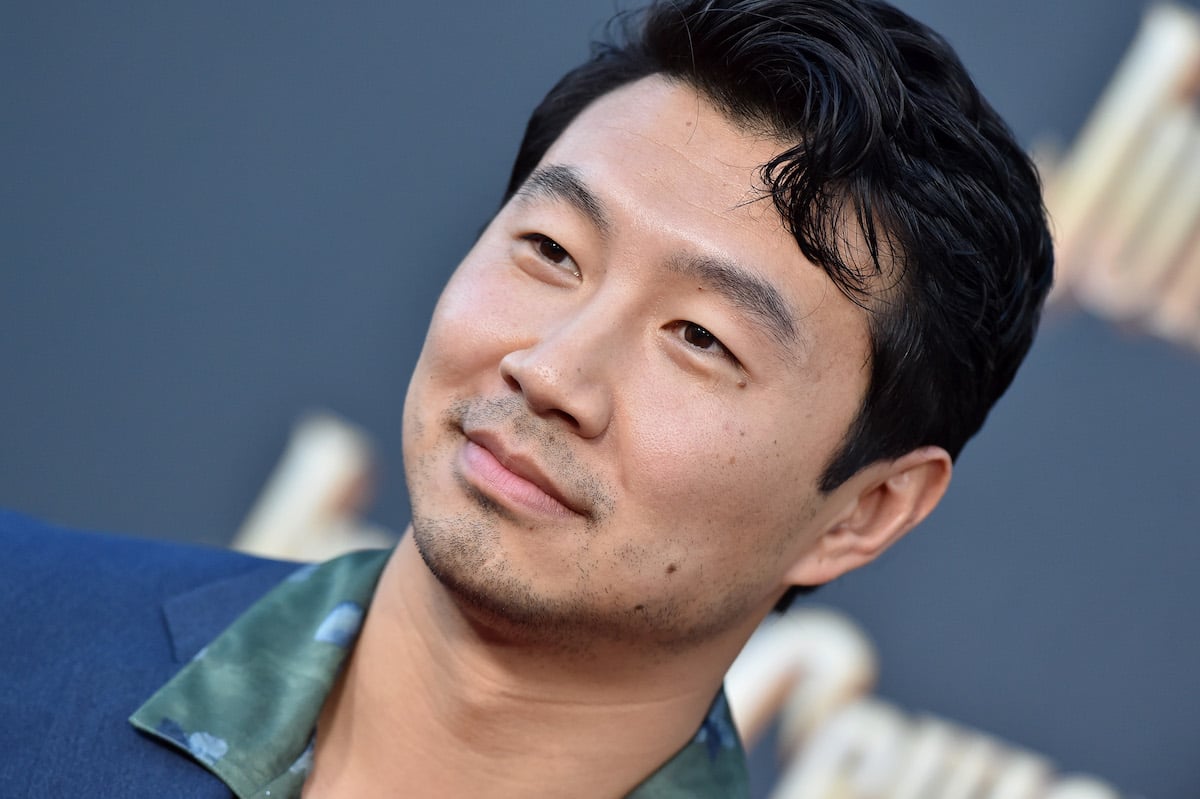 Right now, Liu isn't married, but rumor has it that he's involved with someone. Nothing has been confirmed, but Glamour Fame reported that he's dating a woman by the name of Tina Jung. Jung is a Canadian actress, and she first worked with Liu on Beauty and the Beast (the TV series) and Kim's Convenience back in 2016. They posted some suspiciously cute pictures at the time, leading fans to speculate that's when the romance began.
Here's what we know about Tina Jung. Though she hasn't snagged a role like Liu's Shang-Chi, she has some notable accolades under her belt as well. Born in Canada to actor parents, Jung became an award-winning actress in her own right. She's also a writer and producer, working with Liu to co-write and co-produce a short film called Meeting Mommy. From her IMDb page, she's also appeared in Suits and the TV movie Heart of the Holidays.
Since neither Liu nor Jung has come out to officially say they are a couple, it's unclear how serious the relationship is — if there is one to begin with. It was reported that Liu was trying to impress a female crew member and messed up one of his stunts while working on The Legend of the Ten Rings. Speaking with Vanity Fair in June about the incident, Liu said:
"There was a cute girl on the crew that I was trying to impress during a very elaborate stunt. I winked at her and, when I started running, proceeded to lose my balance, fall, banged my knee, and ended up sprawled out 12 feet in the air."
So, we will have to wait and see if the Liu-Jung thing is real.
Simu Liu's 'Shang-Chi', explained
While Spiderman, Ironman, and Captain America are household names, Marvel is banking on Shang-Chi joining their ranks. But who the heck is Shang Chi anyway?
Shang-Chi is considered to be Marvel's greatest martial artist. He's spent his entire life honing his skills and traditionally didn't have any "super" powers — just raw talent and a complete mastery of chi. 
In The Legend of the Ten Rings, Shang-Chi will face off against The Mandarin, who possesses 10 rings that grant him immeasurable power. Also, we think he will learn some secret martial arts techniques from an underground network of schools called The Ten Rings. Though Shang-Chi isn't a thunder god or mutant, there's still going to be plenty of mystical visuals on the screen.
What is Simu Liu's net worth?
After snagging the Marvel role, Glamour Fame estimated his net worth to be somewhere around $19 million. However, he was doing well with his hit role as Jung Kim on the CBC sitcom Kim's Convenience. Some of his other notable credits include Bad Blood and The Expanse, and he is set to appear in an upcoming film called Arthur the King, which finished shooting this year. 
As Marvel heads into phase 5 of the MCU, we're looking forward to seeing what Simu Liu's addition brings to the franchise.