Before Simu Liu Became 'Shang-Chi,' He Was in a Middle School Boy Band and University of Western Ontario's Hip-hop Dance Team
Simu Liu is a new actor to the MCU. He's also a veteran performer, even appearing in a 'boy band' with his middle school friends. Here's what we know about the 'Shang-Chi' star.
Marvel'sShang-Chi and the Legend of the Ten Rings featured Simu Liu as the mixed martial arts master, Shang-Chi. This character also loved karaoke, though, and Liu is no different. 
Here's what we know about this actor and his experience singing for a boy band and even dancing in a college hip-hop dance crew.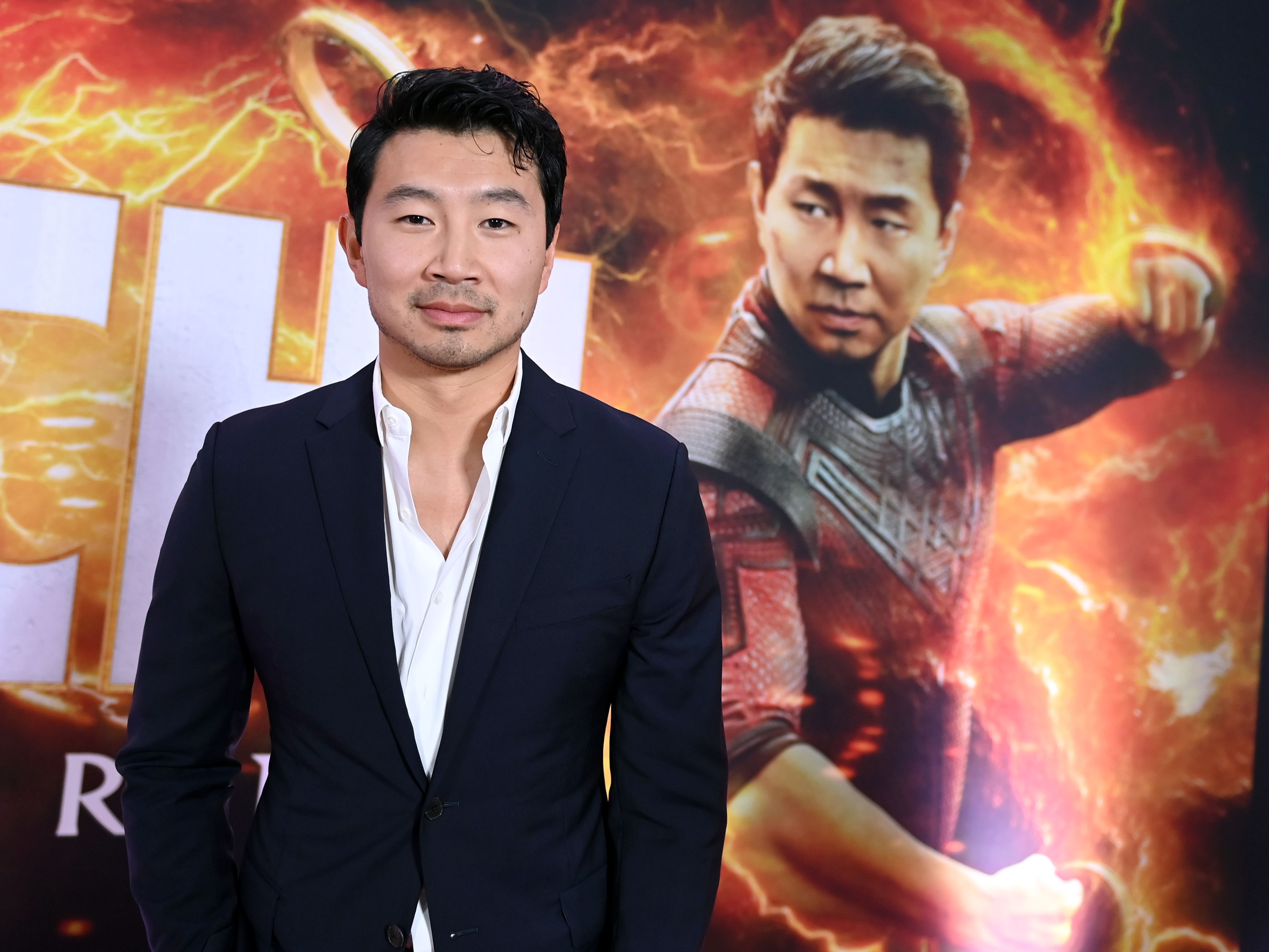 Simu Liu stars as Shang Chi in Marvel's 2021 release, 'Shang-Chi and the Legend of the Ten Rings'
He went from working as a chauffeur to saving the world. Fans met the newest addition to the Marvel Cinematic Universe, Shang-Chi, with the 2021 release Shang-Chi and the Legend of the Ten Rings.
Liu starred as the title character, appearing alongside Awkwafina, Tony Leung Chiu-wai, and Meng'er Zhang. The actor often shares his love for the Toronto Raptors and his costars. Sometimes, Liu mentions past projects, including one with his middle school friends. 
Marvel's Simu Liu sang with a boy band in middle school
During one interview with Entertainment Weekly, this actor picked words to represent the different letters of the alphabet. For "O," Liu gave a shoutout to his favorite show, The Office. For "K," he mentioned the series where he had a major role, Kim's Convenience.
"'L' is for LX4, which is a boy band that I 'created' with my middle school friends because all of our last names began with 'L,'" Liu said. "We had a great run with 0 singles, 0 chart-topping hits, but we always left the door open for a reunion, so maybe one of these days you'll see us take back the mantle and get on stage again."
Unfortunately, footage of this Liu era has not surfaced on the internet. However, there are videos of the Marvel star singing everything from "Have Yourself a Merry Little Christmas/White Christmas" to The Lion King's "I Just Can't Wait To Be King."
Simu Liu briefly sang in conjunction with 'Shang-Chi and the Legend of the Ten Rings'
Even Years after LX4 disbanded, as a student at the University of Western Ontario, Liu performed as a member of the college's hip-hop dance team. It's no surprise that Liu was a performer at a young age, as this actor showcased his vocal skills with Shang-Chi and the Legend of the Ten Rings: The Album. 
There, the artist was featured on the song "Hot Soup." Even in this Marvel movie, Liu sang as his character Shang Chi, often unwinding at local karaoke bars. He even sang a snippet of "A Whole New World" from Disney's animated film, Aladdin.
Liu will reprise his role as Shang Chi in future MCU productions. In the meantime, The Walt Disney Company announced that weeks following Shang-Chi's theatrical debut, this Marvel movie joins the Disney+ streaming library. 
Several Marvel blockbusters are already available for binge-watching on this subscription service, including Avengers: Endgame, Avengers: Infinity War, and Captain America: Winter Soldier. 
RELATED: 'Mulan,' 'Cruella,' and 'Disney's Jungle Cruise' Debuted on Disney+ With 'Premier Access' — Will Marvel's 'Shang-Chi'?
Related post url: