Why Sinéad O'Connor Was 'Pissed' at Bob Dylan During His 1992 Tribute Concert
Find out why Irish singer Sinéad O'Connor was furious with iconic artist Bob Dylan at his own tribute concert in 1992.
In October 1992, iconic artist Bob Dylan was honored with a concert celebrating his 30 years in music. It seemed everyone who was anyone in music was on stage. George Harrison. Kris Kristofferson. Stevie Wonder. Willie Nelson. Neil Young. Tom Petty. And Sinéad O'Connor.
For O'Connor, however, the night didn't go the way she had hoped.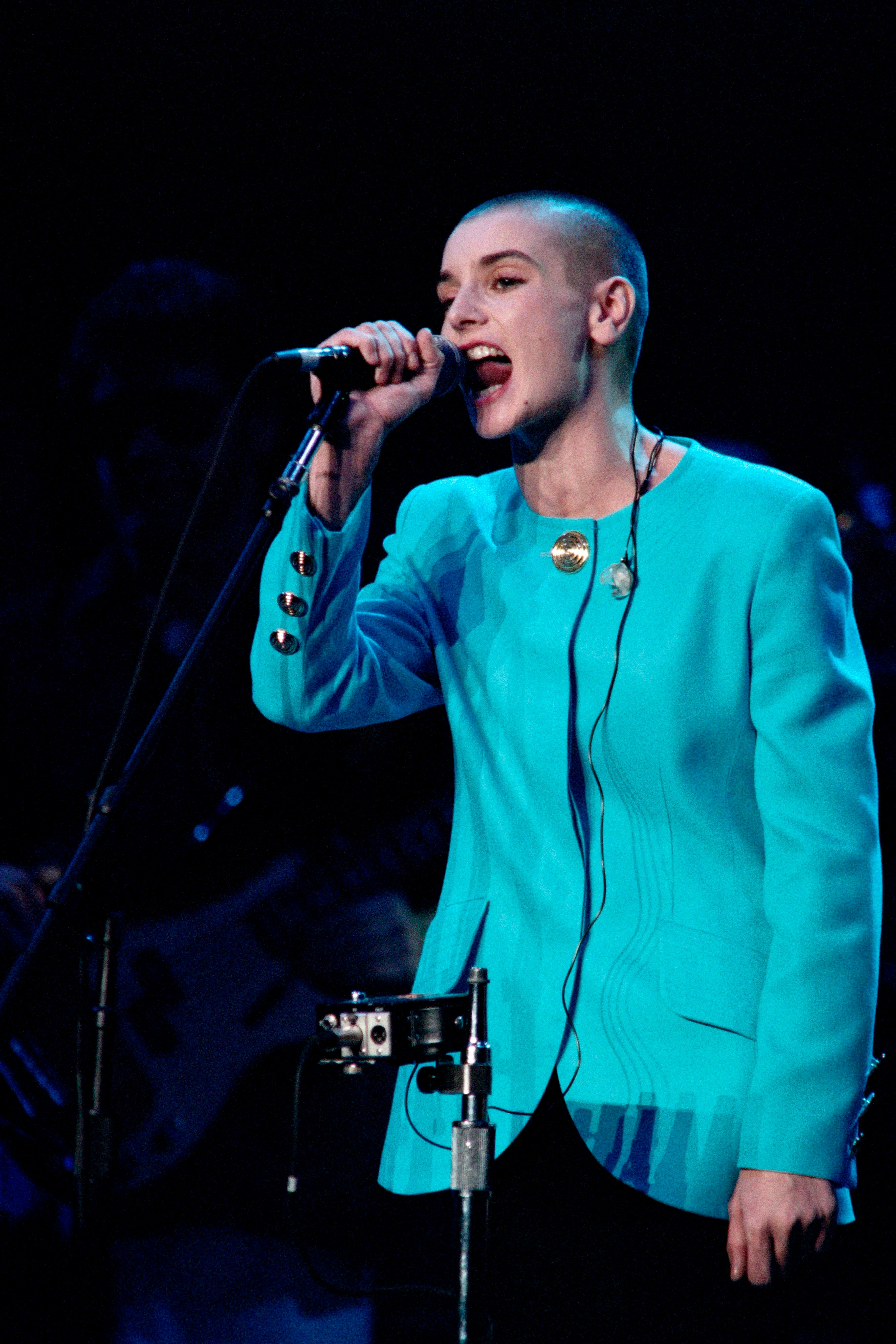 O'Connor's controversial 'SNL' appearance
In 1992, the Irish artist infamously appeared on SNL to promote her latest album at that time, Am I Not Your Girl? Instead of performing a song from her new collection, she broke into Bob Marley's song "War," took out a photo of Pope John Paul II and proceeded to tear it into pieces, declaring "Fight the real enemy!"
The photo of the pope had been O'Connor's mother's, and her mother, the singer said, had physically, emotionally, and verbally abused her throughout her childhood. Ripping up the pope was the artist's way of protesting her mother, her abuser.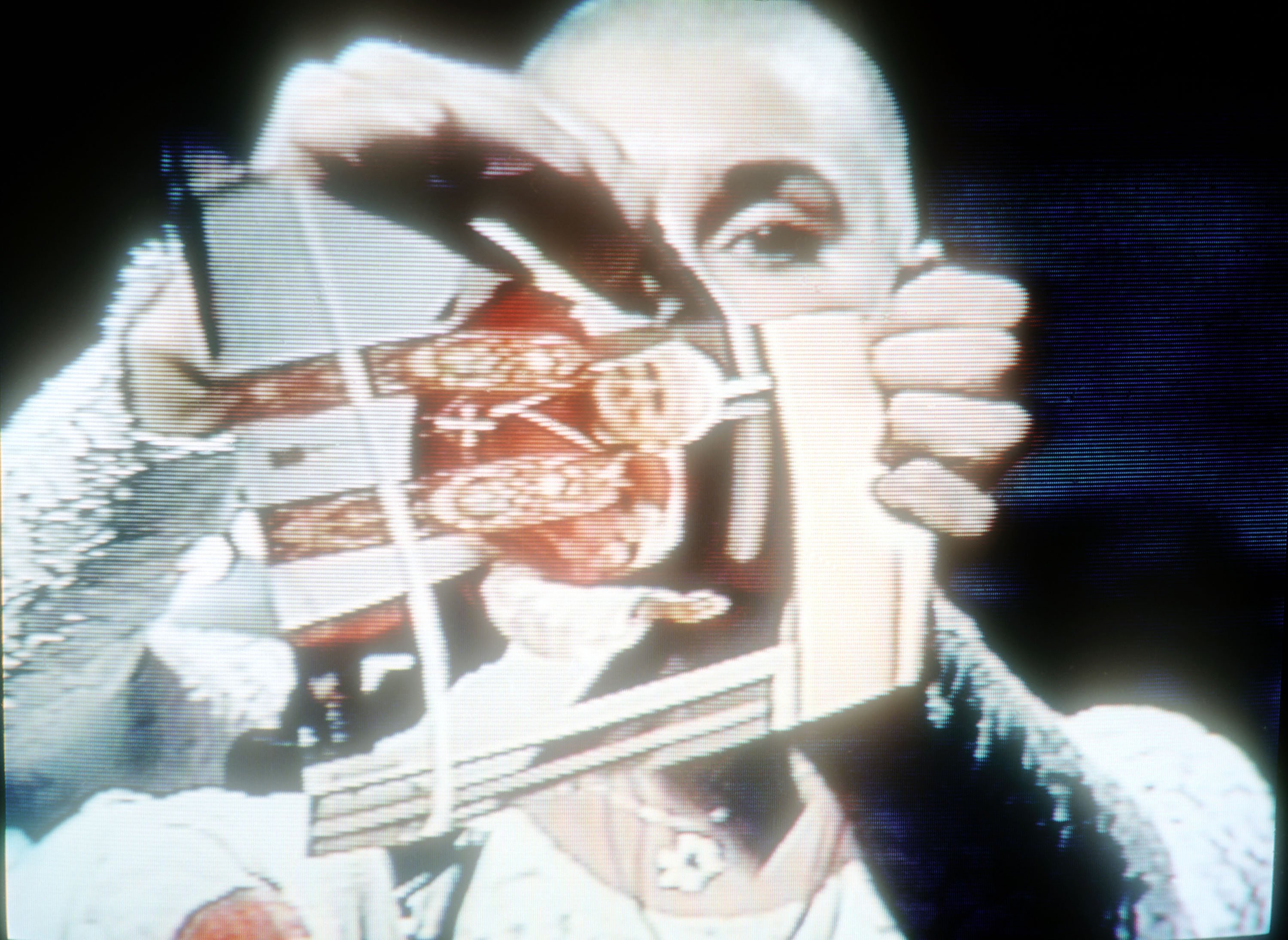 "The day my mother died, myself and my siblings went inside her house for the first time in several years," O'Connor wrote in her memoir Rememberings. "I took down from her bedroom wall the only photo she ever had up there, which was of Pope John Paul II. My intention had always been to destroy my mother's photo of the pope. It represented lies and liars and abuse."
The thrill of O'Connor's life turned into a spectacle
Two weeks after her infamous appearance on SNL, O'Connor became known more for the controversy than for her music.
O'Connor idolized Dylan and looked forward to performing his song, "I Believe in You" at his tribute concert. It was the culmination of years of admiring his work during her teen years in Ireland and now onstage at Madison Square Garden, she was thrilled to be on the ticket for the evening.
Instead, as she wrote, "half the audience starts booing." O'Connor assumed the fans didn't like the dress she was wearing. She had "forgotten all about the pope-photo incident on SNL." The other half of the audience, O'Connor wrote, began cheering to support her.
O'Connor launched, as she had weeks earlier on national television, into Marley's "War," and stalked off stage, upset.
The singer felt let down by the iconic artist
O'Connor wrote that Kristofferson did his best to calm her down ("I don't need a man to rescue me, thanks"). She, however, felt that the person she wouldn't have minded being rescued by was Dylan himself, who said nothing in her defense or otherwise.
"I feel like Bob Dylan is the one who should have come out and told his audience to let me sing," she wrote. "And I'm pissed that he didn't. So I glare at him in the wings as if he's my big brother who's just told my parents I skipped school. He stares back at me, baffled. He's looking all handsome in his white shirt and pants. It's the weirdest 30 seconds of my life."
She added that her father, who had been in the audience that night, suggested she start looking into getting her college degree, "because I just destroyed my career. He's right. But I don't care."