Why Sinéad O'Connor Took Back Her Recent Retirement From the Music Industry: 'I Feel Safe'
Irish singer Sinéad O'Connor has been back in the news lately. Her recent memoir Rememberings has kept her on the talk show circuit discussing her life and career.
Earlier this week, the chanteuse announced she would be retiring from her music career. Until this week, when she decided she would not be retiring after all. Here's what the iconic artist had to say.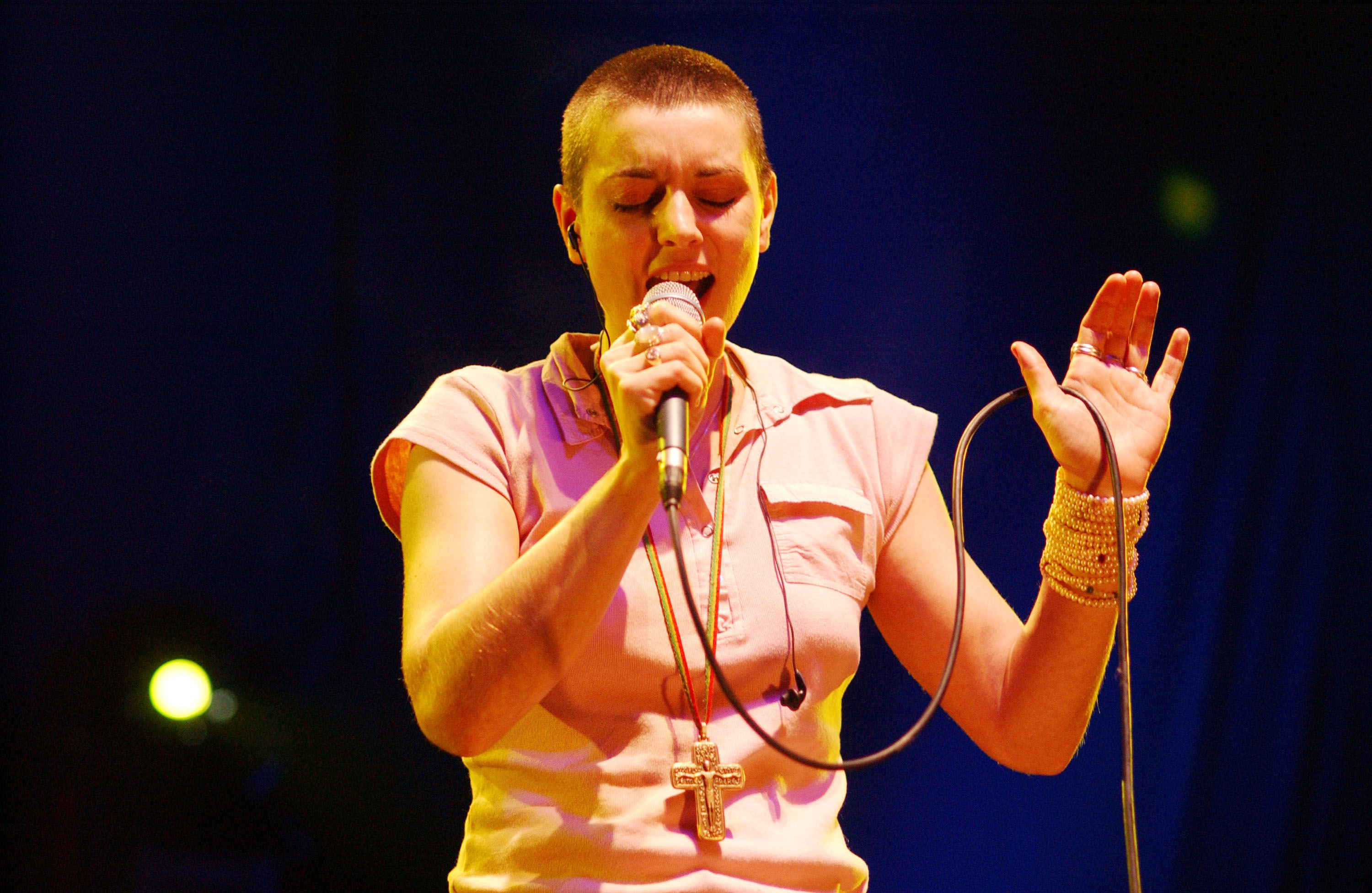 O'Connor's announcement
This past weekend, the "Nothing Compares 2 U" singer wrote a series of tweets saying that she would no longer be part of the recording industry and would also cease performing, saying that her anticipated 2022 album No Veteran Dies Alone will be her last.
"This is to announce my retirement from touring and from working in the record business. I've gotten older and I'm tired. So it's time for me to hang up my nipple tassels. This is not sad news," O'Connor tweeted on June 5th. "It's staggeringly beautiful news. A warrior knows when he or she should retreat. It's been a forty year journey. Time to put the feet up and make other dreams come true."
While the artist apologized "for any upset caused to booking agents or promoters or managers due to my tweeting about my retirement," she felt strongly that "the book made me realise I'm my own boss. I didn't wanna wait for permission from the men, as to when I could announce it."
Then the singer unretired
Just days later, O'Connor took back her retirement announcement, which she said she had made in haste.
"Good news. F*** retiring. I retract. Am not retiring. I was temporarily allowing pigs in lipstick to f*** my head up… here's my statement….. It's 'colourful' but that's me : )
"I feel safe in retracting my expressed wish to retire and I will in fact be doing shows all currently booked for 2022," she said.
The "pigs" her statement refers to was Woman's Hour, a BBC program the singer said had caused her "trauma."
"It was unnecessary and hurtful for Woman's Hour of all people to remind me of the awfully abusive statement written about me by an Irish man for a UK paper some years ago, representing me as the Jane Eyre-esquires [sic] 'madwoman in the attic'," O'Connor tweeted.
O'Connor's manager Kenny Papenfus told Billboard today, "Sinéad has endured much trauma throughout her promo for the book resulting in her decision to retire. After much thought, reflection and consideration, Sinéad has resumed her faith in herself and her value in being a musician."
Her new memoir
The singer's new memoir Rememberings published this month and has had no lack of interesting tales to tell of O'Connor's early life and astonishing career.
"In Rememberings, O'Connor recounts her painful tale of growing up in Dublin in a dysfunctional, abusive household," her publisher HMH said in its press release for the book. "Inspired by a brother's Bob Dylan records, she escaped into music. She relates her early forays with local Irish bands; we see Sinéad completing her first album while eight months pregnant, hanging with Rastas in the East Village, and soaring to unimaginable popularity with her cover of Prince's "Nothing Compares 2 U."
"This is my story, as I remember it. I had great fun writing it over the past few years," O'Connor said.