Sinéad O'Connor's Bizarre Night With Prince – 'I Never Wanted to See That Devil Again'
In her new memoir Rememberings which published on June 1, singer Sinéad O'Connor opens up about the abuse she endured as a child at the hands of her mother and her controversial 1992 Saturday Night Live performance in which she ripped up a photo of Pope John Paul II.
Her most appalling account, however, detailed the night in which she claimed the late legendary singer Prince was hell-bent on terrorizing her.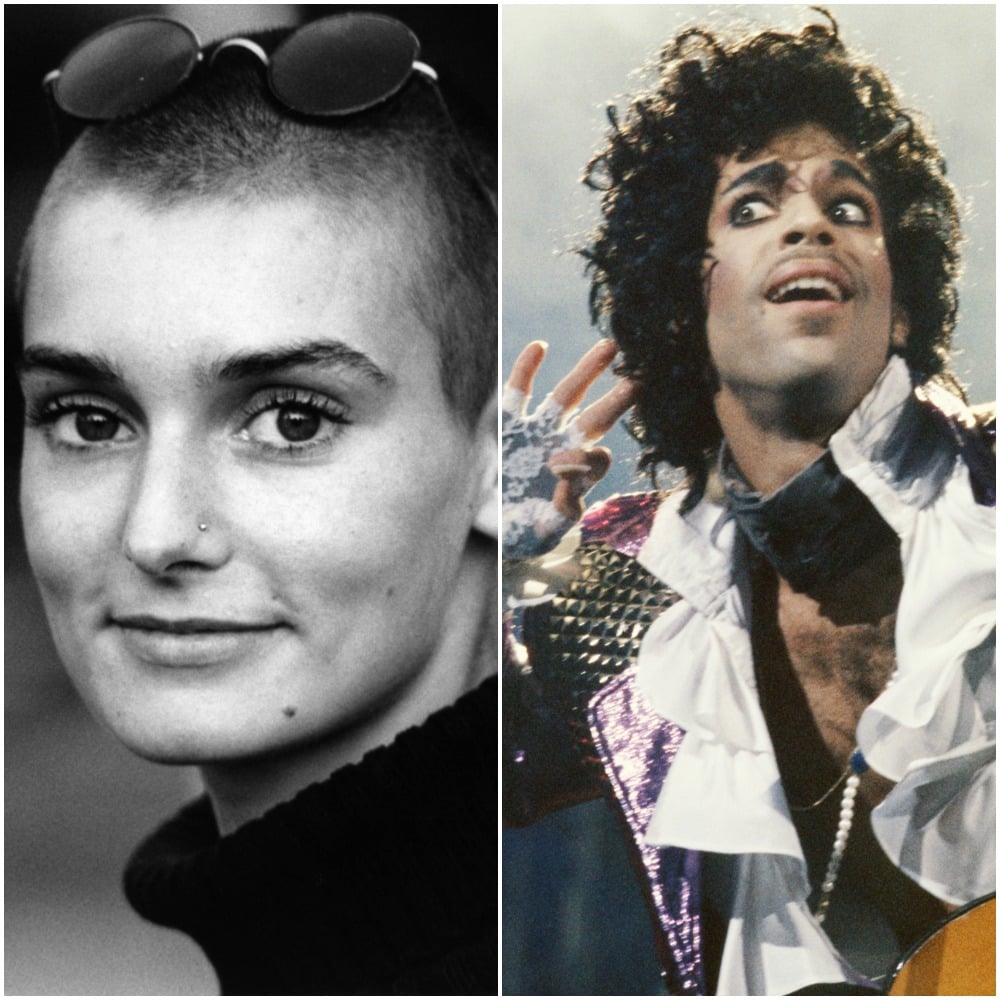 Prince invited O'Connor to 'hang out'
In 1990, O'Connor writes, wildly popular singer Prince called her to "hang out." She hadn't spoken with him, she said, since 1988. Prince had written the song that put O'Connor on the map: 1990's "Nothing Compares 2 U." It's still popular, with over 250 million views on YouTube.
O'Connor was 23 years old, she writes, when she visited with Prince. Her expectations ranged from possible romance to a musical collaboration. She knew her musings were way off from the moment she got into the limo he had sent to pick her up. In her excitement, O'Connor peppered the driver with question after question about Prince. The driver, she wrote, "never says one word, just looks at me scared every now and then in the rearview mirror as if I've asked him for directions to Dracula's castle. Very strange."
A man who is later identified as Prince's brother Duane opens the door, O'Connor observing immediately that there is very little light in the home. In fact, in each room, a window is covered completely in aluminum foil. When she inquired of Duane (whom she initially names "Igor" in her mind for lack of an introduction), she's told the master of the house "don't like light."
Things went from bad to worse with Prince
Prince finally appears, O'Connor writes, "Ol' Fluffy Cuffs. Done up like the dog's dinner."
He offers her a drink, slamming the glass on the table in front of her and demanding she "Get it yourself." O'Connor notes that as the victim of constant childhood abuse, "I've seen this before. I grew up with it." She begins to try to figure out how to get out of the dimly lit house "without taking my eyes off him."
Prince, she said, began pacing back and forth, scrutinizing her with his eyes and finally saying in shouts, "I don't like the language you're using in your print interviews. I don't like you swearing."
O'Connor didn't help the situation when she replied, "I don't work for you. If you don't like it, you can f*** yourself," which set the musician into a "silent seethe."
In a bizarre move, Prince offers her soup, which the singer declined, then asks her to take part in a pillow fight. He gives her a pillow, and takes the other, swinging it at O'Connor. She knew right away "he's got something in the pillow, stuffed down the end, designed to hurt. He ain't playing at all. I get really annoyed and really frightened."
O'Connor tried to run away from Prince
O'Connor writes that she finally finds the front door leading out, where she sees the limo driver is waiting. However, Prince "orders me back in the house. And I obey." She claims the musician begins playing a strange cat-and-mouse game with her, telling her she can tell the driver to take her home. She'd rather not, she explains. The driver is sleeping and she doesn't want to wake him. "Another temper tantrum ensues," she writes. "How dare I not do as he is telling me?"
As much as she says she tried to "reason with him about how I really don't feel very safe right now," Prince is not moved, instead staring her in the face to intimidate her. Finally, he grabs her by the elbow, tells the driver to leave and drags her to the front door while he finds his car keys.
"No way in hell am I getting in a locked vehicle with this motherf***er, so I make a run for it," she wrote.
The rest of the evening O'Connor is on the run, shedding her light-colored sweater to avoid being found by Prince. He pursues her into the street and "starts chasing me round the car, telling me he's gonna kick the sh*t out of me." The two run around his car for a while until she runs over to a home and begins ringing the doorbell. At that, Prince "jumps back in his car. He decides not to take the risk. He doesn't like light."
O'Connor writes after all was said and done, that her utmost thoughts remained with Prince's brother, Duane, who she said the singer treated with contempt and disdain.