Singer Johnny Cash Once Faced Disturbing Backlash Because of His First Marriage To Vivian Cash
Johnny Cash may be most well-known for his fairytale romance with June Carter, but let's not forget that the singer wasn't his first love interest. Before falling head over heels for Carter, Cash was married to his first wife, Vivian Liberto, for 13 years.
Throughout their marriage, the two experienced many ups and downs together. But unlike Cash's relationship with Carter, his marriage to Liberto was faced with immense backlash due to hate groups believing she was African American.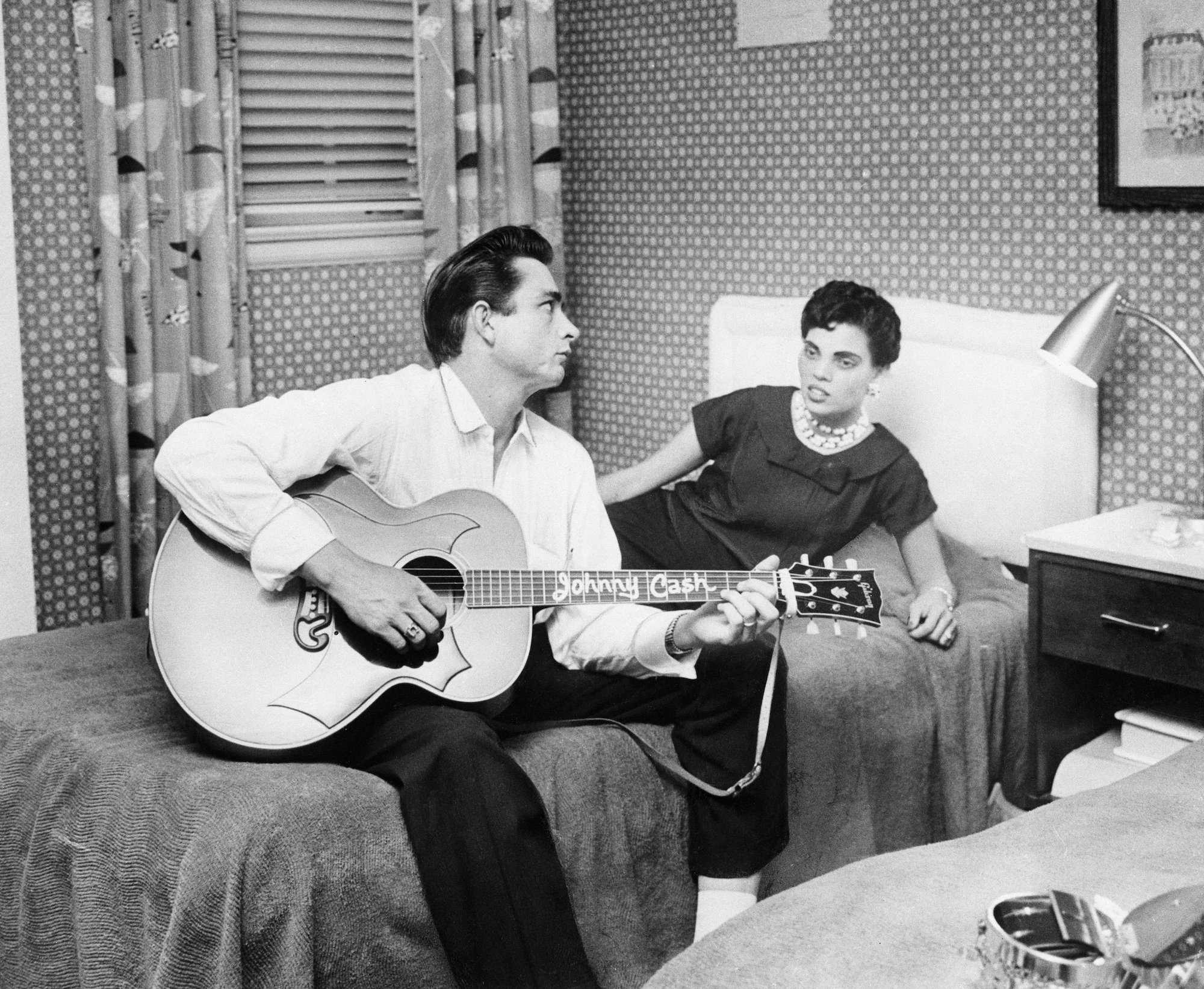 Johnny Cash and Vivian Liberto met at a roller rink
Cash and Liberto's love story began in 1951 when they met at a roller rink in San Antonio, Texas. Liberto was only 17 at the time, while Cash was an 18-year-old radio operator for the Air Force. 
The two dated for three weeks before Cash was shipped off to Germany to intercept Soviet transmissions. But despite being apart from each other, Cash and Liberto kept their romance alive by exchanging love letters.
Three years and thousands of letters later — one of which included an engagement ring inside — the couple tied the knot in August 1954, shortly after Cash returned home from Germany. 
They eventually moved to Memphis, Tennessee and soon welcomed their first child, Roseanne Cash.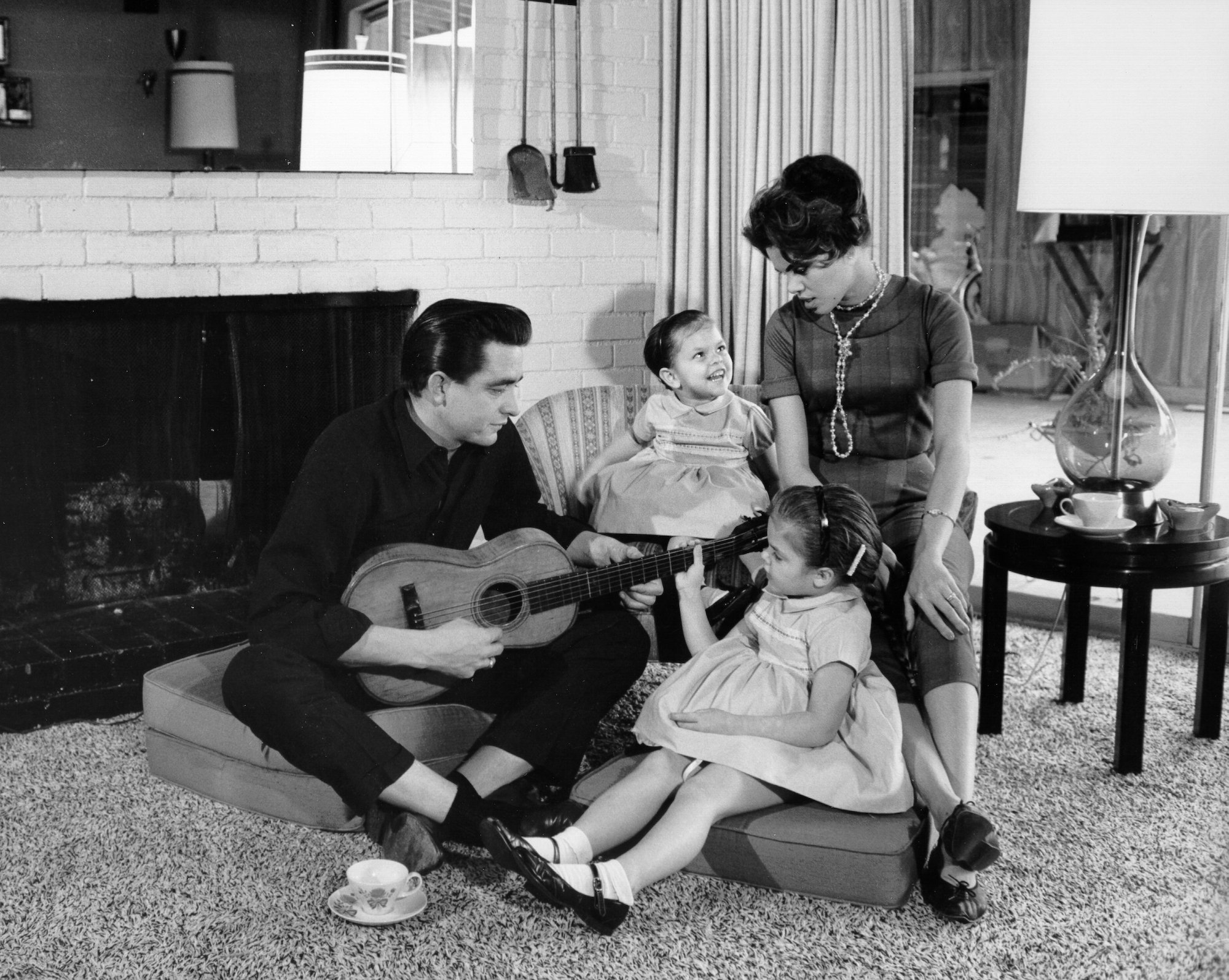 At this time, Cash's career had started to take off and he went on to become a successful musician and actor, all while Liberto had three more children and stayed home. 
Hate groups threatened Johnny Cash and Vivan Liberto's marriage
During his climb to superstardom, Cash developed a growing addiction to prescription drugs. He was even arrested at the U.S.- Mexico border in 1965 after purchasing large quantities of amphetamines and sedatives from a Mexican dealer. The singer spent the night in jail and later pleaded guilty to the possession of illegal drugs. 
After getting off with a deferred sentence and a $1,000 fine, Cash exited the courthouse with Liberto by his side. The Associated Press ran a photo of the couple in the newspaper, but that proved to be a huge mistake as it quickly started a firestorm.
Once readers caught of glimpse of Cash and Liberto together, it appeared to them that Liberto, an Italian-American woman, was black.
Seeing as interracial marriages were banned throughout the south during the Jim Crow laws, hate groups began targeting the couple and causing continued fear for the family.
"Johnny and I received death threats, and an already shameful situation was made infinitely worse," Liberto recalled in her 2008 book I Walked the Line: My Life with Johnny, according to History.
Cash was even harassed and boycotted by his southern fans, who refused to support his career because of his marriage. 
Eventually, the furor died down. However, Cash and Liberto's marriage didn't last very long after that stressful campaign lost its steam.
Johnny Cash and Vivan Liberto's marriage ended in 1967
After 12 years of marriage, Liberto filed for divorce from Cash in 1966. Though his drug and alcohol addiction was to blame for their marriage deteriorating, Liberto noted in her memoir that Cash's second wife, June Carter, was another factor in her union with the singer ending.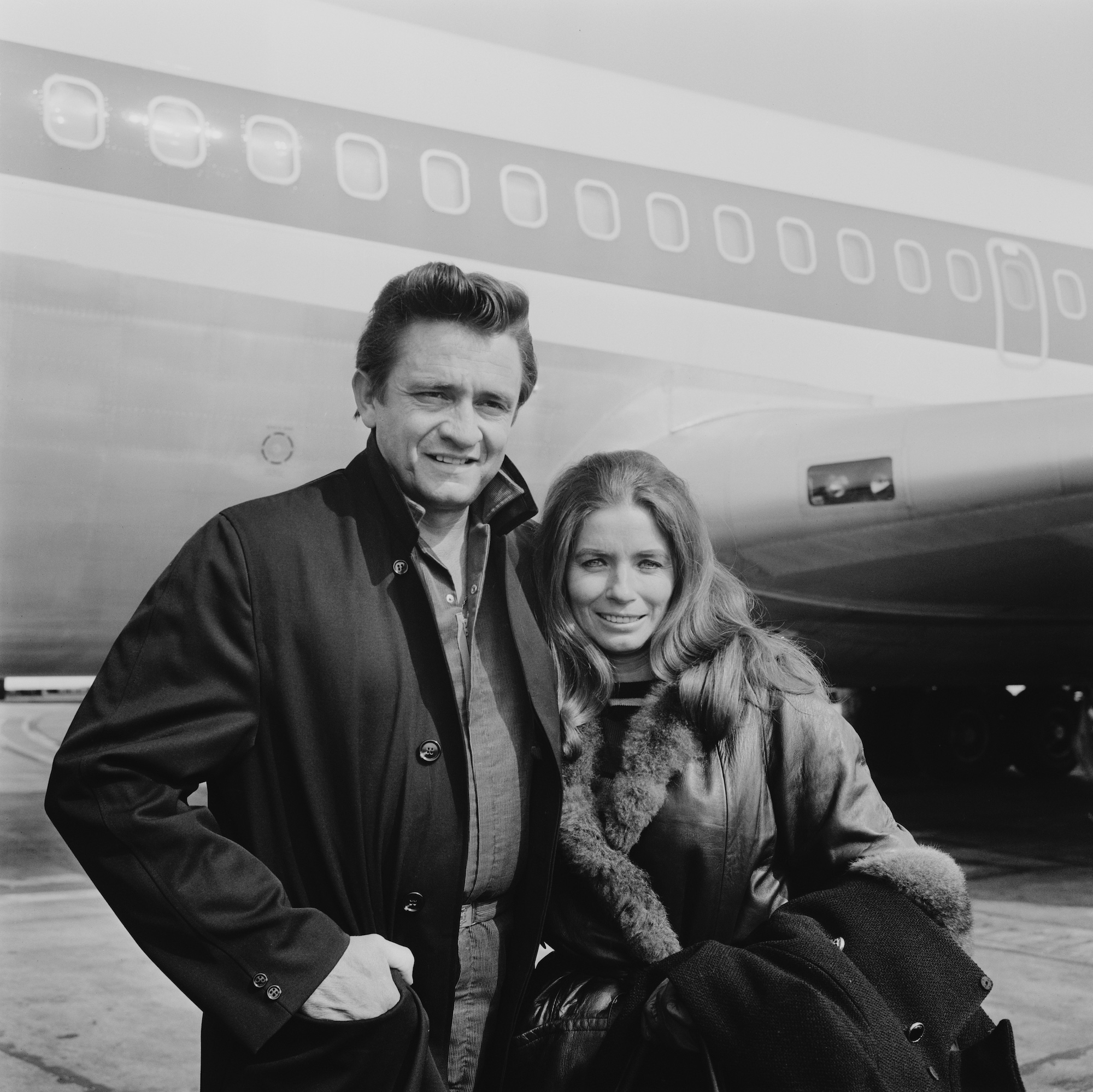 But despite her marriage to Cash coming to an end, Liberto never stopped loving and caring for the singer. She even visited him after Carter's death in 2003, according to Rolling Stone. 
Two months later her visit, Cash died of complications from diabetes. Then in 2005, Liberto died of complications from lung cancer surgery.