Nelly Furtado's Disappearance From Music and the Sad Event That Caused It
If the early 2000s had a soundtrack, singer Nelly Furtado would feature heavily in it. The I'm Like a Bird songwriter was a fixture in music, especially in those first 10 years of the new century. With her ability to pull off seemingly any musical genre, from a catchy pop song to rap to Latin music, the singer seemed unstoppable.
It's been a while since fans have heard from the Maneater singer. Here's what we know about what happened to cause her to leave the public eye for a while and if she'll return anytime soon.
How Nelly Furtado became famous
Furtado's debut album, Whoa, Nelly! was released in 2000. It produced hits that went to the top of the song charts fast, including I'm Like a Bird and Turn Off the Light. Her success was dizzying. That year, she spoke with Billboard about I'm Like a Bird and her songwriting process in creating the earworm song.
"It's about a young person coming out with a creative vision. I don't have people telling me what songs to sing or how to dress. I decide what I want to do with my music, and I decide how I want to look. There's a side of me that's a mystic singer/songwriter and a side that's an urban street kid. There's always a battle between the two, and my music reflects that."
Furtado is of Portuguese descent and grew up in Canada, in Victoria, British Columbia. Discovered at a Toronto talent show, she quickly got a manager, produced a demo of her music, which went around to the major labels and eventually was signed to DreamWorks.
The 40-year-old said at the time that Whoa, Nelly! was "a snapshot of the transition from being a teenager to adulthood. It captures a lot of confusion you experience during that time."
Whoa, Nelly! sold at least 6 million copies and got the attention of record producer Timbaland, who signed Furtado to his record label.
Nelly Furtado and Timbaland made musical hits together
In 2003, Furtado had her only child, Nevis. By 2006, she released her third album, Loose, which to date is her bestselling album, selling 12 million copies worldwide. She collaborated with Timbaland on the album and, as she told Fader in 2016, it was "musical love at first sight."
"I hadn't seen Tim in five years, maybe, and I walk into The Hit Factory in Miami and him and I just had that same chemistry again…The first beat we played was what would eventually become Maneater."
"It was an exciting place to be. Forget the club, you wanted to be at The Hit Factory. There was a really weird work schedule. I personally would be hanging out at the beach, in the pool with my daughter, working on my suntan, and then I would head to the studio at like, 8 p.m.
Tim would get there at 8:30, 9. We'd work, and then by 1 a.m. I'd be really tired, because I was getting up with my daughter on her schedule around 7 a.m., so I'd go to this little room and crash on the couch for like an hour. Tim and his friends would go to the club, listen to the music, study what people are dancing to. He'd come back at 4 a.m., and we might work for another hour or three, then I'd go home."
All the hard work paid off for the Canadian singer. Loose earned her a firm reputation as a serious recording artist who had the chops to go to the top.
As a single mother, though, the stress was beginning to wear on her.
Why did Nelly Furtado disappear from music?
After Loose in 2006, Furtado recorded Mi Plan, an album of entirely Spanish-language songs, which earned her the Latin Grammy in 2010 for Female Pop Vocal Album of the Year. After that came The Spirit Indestructible in 2012, which sold 10 million copies and went multi-platinum.
She didn't record for five years after that, until 2017, when she released The Ride. It sold only about 1,900 copies in the United States, as of 2017.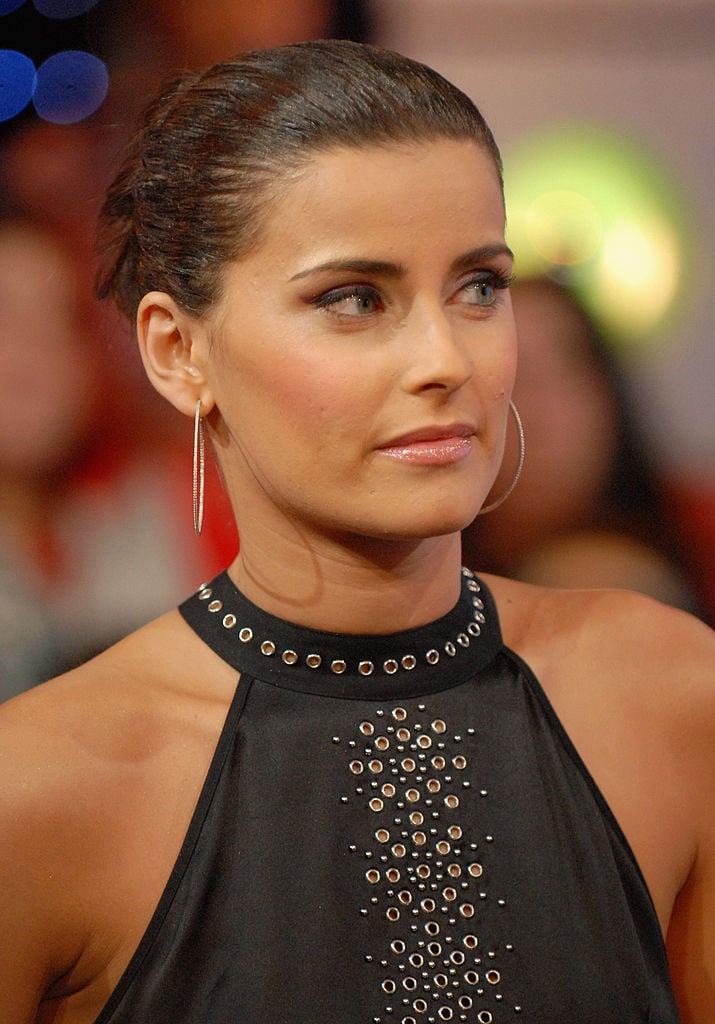 In the meantime, Furtado married sound engineer Demacio Castellon in 2008. They divorced in 2016.
Furtado explained what caused her to take a break from all the fame, partying, and pressures of stardom.
"I had a nervous breakdown on stage," she told The Daily Mail in 2017. I was on the Loose tour and my daughter was with me — I was being a mom and a singer on the road. I was exhausted."

"Then one night I went on stage and I suddenly realized how stressed out I was. I actually cried my way through the first two songs. I took a break from music and went home. And I realized that being at home and having the whole family experience was what I was seeking."
Whether or not Furtado will be back with a new album or tour remains to be seen.
Read more: This Famous Singer Attempted a Beyoncé Song and Some Fans Couldn't Stand It