'Single's Inferno 2': Dong-woo Responds to Nadine Saying He 'Tricked' Her
Singles don't always align when making their choice on the Netflix show. That was the case with Shin Dong-woo and Lee Nadine. But they have cleared the air by reacting to an early episode. 
[SPOILER ALERT: This article contains spoilers for Single's Inferno 2 Episode 10.]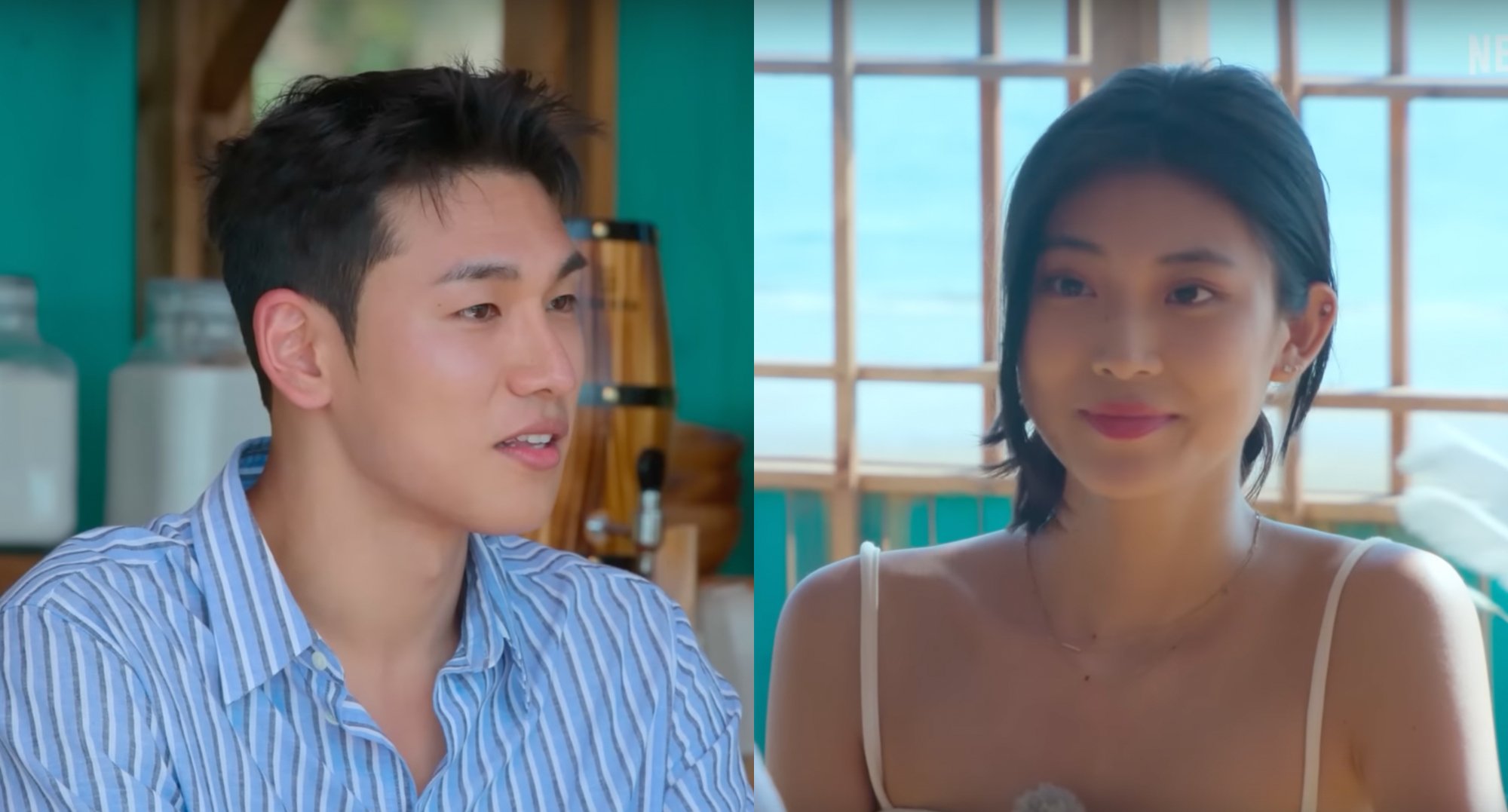 Nadine revealed her feelings for Dong-woo on 'Single's Inferno 2'
In episode 2, Nadine pulled Dong-woo aside to talk privately. "The reason I wanted to talk to you is I appreciated how you asked me questions on the first day," she told him. "But I think I acted too cold to you." She did give him multiple one-word answers to his questions. 
The doctor said he understood because she was uncomfortable. "And I felt like I wanted to take care of you, seeing that you were feeling unfamiliar and a little uncomfortable," he told her. 
Dong-woo told her that she should want to go to paradise. "I want to go there with someone who I want to get to know," she explained. "You know, someone I'm really interested in. Someone I like."
He later said he was curious and wanted to have more conversations. "We'll be able to talk more in paradise, right?" the plastic surgeon asked. 
Everyone had to make their decisions for paradise. Although it looked like he was going to pick Nadine, he picked Shin Seul-ki.
Dong-woo said he had to stay open to all possibilities
The male and female cast watched Nadine reveal her feelings to Dong-woo separately in a YouTube video on The Swoon. "That's cool," Seul-ki said. The other ladies agreed.
"You had a deep conversation," Kim Han-bin said. 
"I didn't know it was like that," Dong-woo replied. 
"It's very nice," Kim Jin-young claimed. Han-bin said he really liked the scene. But the ladies had a very different take on it.
"He tricked me here!" Nadine pointed out when Dong-woo said they could talk in paradise. All the ladies laughed at this. "He tricked me," she repeated.
The producers told Dong-woo that Nadine said this. "You were flirting," Jin-young agreed. "I'm sorry," Dong-woo said. "I've only known her for a few days. We were still getting to know each other. I had to stay open to all possibilities."
Who did Dong-woo and Nadine choose? 
Dong-woo and Nadine did eventually go to paradise. They were shocked to find out how their interests aligned. He works as a plastic surgeon, and Nadine is going to Harvard to study pre-med. 
In the final episode, Dong-woo picked Seul-ki even after she rejected him. "Seul-ki, thank you for making heart-racing and exciting memories for me," he told her. " He then told the camera that she was the only one to move his heart. But she picked Choi Jong-woo, who changed her mind about what she wanted.
Nadine, Lim Min-su, Park Se-jeong, Han-bin, Dong-woo, and Jin-young left the inferno single. So Dong-woo took a risk and didn't get the woman he chose over the pre-med student.