'Single's Inferno 2': Seul-ki Realizes She Saw Jong-woo Before the Show
Cast members of Netflix's Single's Inferno rarely know each other. But sometimes the world is very small. Find out how Shin Seul-ki saw Choi Jong-woo before the show.
[SPOILER ALERT: This article contains spoilers for Single's Inferno Episode 9.]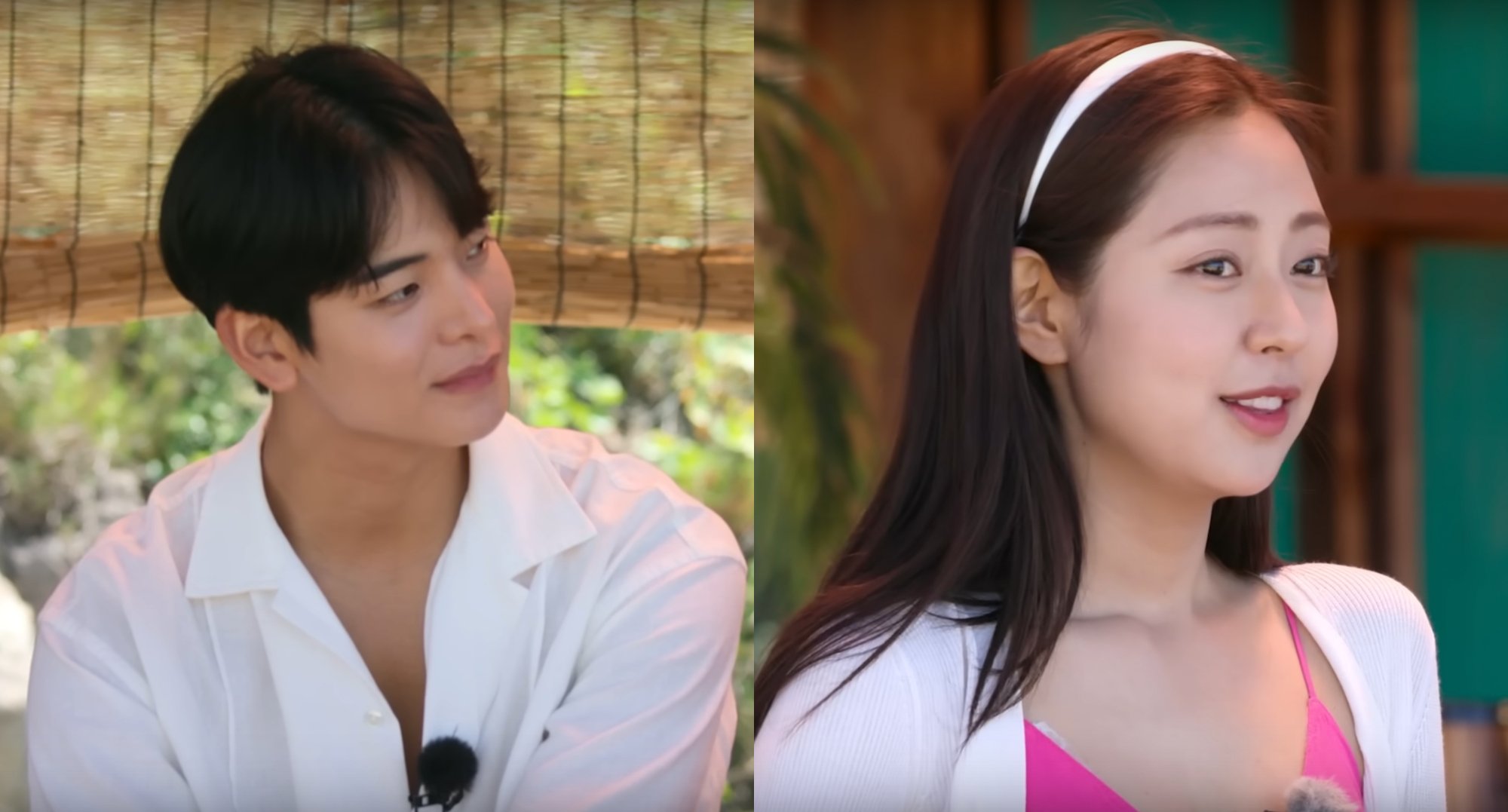 Seul-ki previously focused on Kim Jin-young on 'Single's Inferno 2'
Seul-ki first went to paradise with Shin Dong-woo in episode 2. He was very interested in her, but she didn't return his feelings. He wasn't the only one who liked Seul-ki. Jong-woo tried his hardest to get her attention and even gave her a book to read.
But Kim Jin-young joined the cast, and most of the women wanted to get to know him, including, Seul-ki. He chose Seul-ki for paradise where they ate food and swam in the pool. The YouTuber repeatedly said his time with her impacted him. 
Jong-woo didn't want to give up hope. After Jin-young went to paradise twice with Lim Min-su, he spent more time with Seul-ki in the inferno. She told him she understood his situation more. He said he'd fight hard hard to take her to paradise.
Seul-ki saw Jong-woo on Instagram before 'Single's Inferno 2'
Seul-ki and Jong-woo started their time in paradise by eating delicious food in episode 9. She finally got to ask him what he did. Jong-woo asked her to guess.
"Model, actor, K-pop idol?" the pianist asked. He gave her the hint that whatever he does is in the room. She couldn't get it, so he picked up his drink and said, "It's this."
He revealed he has a cafe with his parents in Gangwon-do called Super Sweet Corn Coffee. Seul-ki's jaw dropped. "I know that place," she said. "Wow, I've seen you on Insta." Jong-woo couldn't believe it. "I wanted to drink Super Sweet Corn Coffee so bad," she said. "So I looked it up, and that's the first place that popped up."
Jong-woo works as a barista in one of the locations. One of the panelists mentioned the cafe is famous. 
Seul-ki and Jong-woo were also surprised they're the same age, 25. She revealed she's a pianist and will have her graduation performance next year.
"You should come watch," she told him. "Then I'll bring two cups of super sweet corn coffee with me," he replied. "Well, your friends will be there, so they can take them to go." 
She asked if there could be a coffee truck, and he agreed. He promised to do it.
What is Jong-woo's Instagram?
Jong-woo goes by jvvcful on Instagram. He currently has 188k followers. He only has 16 posts, and they're mostly pictures of himself. His bio links to his YouTube account, which currently has two videos. Both of them are vlogs, but one is focused on the cafe. 
So it looks like Jong-woo got a head start in winning over Seul-ki without even knowing it. This information is going to make it harder for her to make her final choice.