'Single's Inferno' Contestants Are Not too Keen on Returning for a Season 2
After 'Single's Inferno' the main cast has seen a spike in their social media following and fan base. While they have fond memories, the contestants have not been open about their desires for a 'Single's Inferno' Season 2.
Netflix's South Korean dating reality show Single's Inferno has yet to receive the green light for a second season. The contestants have had their share of fame after the series ended and some were met with criticism. When it comes to a Single's Inferno Season 2, the original contestants have subtly expressed if they would return.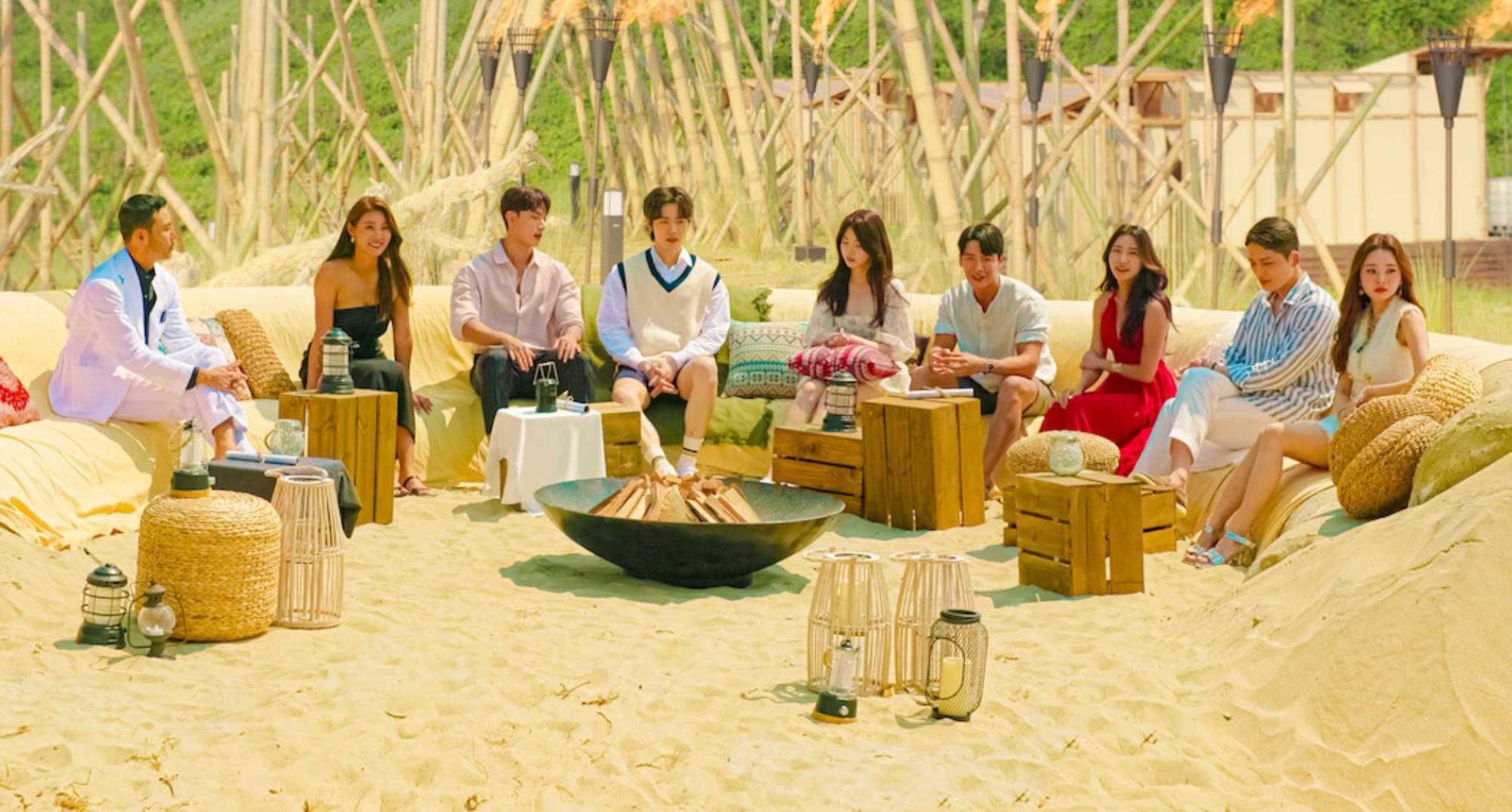 'Single's Inferno' had its dramatic yet problematic issues
The dating show took a group of male and female contestants to a deserted island to find love. In the course of nine days, they would take part in challenges to win a trip to Paradise with their chosen date. By the finale of Single's Inferno, fan-favorite endgame couples made it off the island.
The real drama began after the series' rise in popularity. The contestants never expected the series to be a global hit. With fame came scrutiny as Song Ji-a faced a luxury brand controversy and Kim Hyeon-joong received malicious comments.
Moon Se-hoon has also opened up about the backlash he has received about how he was portrayed on Single's Inferno. The contestants have faced criticism over "light skin" comments, their demeanor on the series, and more. With the backlash they have faced, the contestants returning for a Single's Inferno Season 2 seems dim.
Cha Hyun-seung has fond memories of 'Single's Inferno'
Since the end of Single's Inferno, the cast has taken up creating personal Youtube channels for fans. Q&A interviews by Se-hoon, Kang So-yeon, and others spill the beans of what really happened on the island. In Se-hoon's Q&A video, he was asked by a fan if he would return for a Single's Inferno Season 2.
Se-hoon looked amused by the question. He pondered but ultimately did not answer. It might be a clue that he has no real ambition to return. None of the Single's Inferno contestants have shown enthusiasm for a second season.
In a Q&A video with So-yeon and Hyun-seung, they look back at their time on the island. They express fond memories that come up when they think about the series. They too never explicitly say they had a great time to suggest their return for a second season.
Based on the circumstances that occurred after the series, it is likely to assume contestants like Ji-a and Hyeon-joong would rather not return for Single's Inferno Season 2. Oh Jin-taek has also not expressed his interest in a second season.
Could a 'Single's Inferno' Season 2 be possible?
The producers of the Netflix dating series also never expected it to take off the way it did. In an interview with Korea JoongAng Daily, they explained they had some plans to make changes if a Single's Inferno Season 2 is approved.
While some of the contestants of the first season have fond memories and have become good friends after its end, the likelihood they would return is slim. Dating shows often follow a similar formula of new seasons including a brand new main cast. If a season two is approved, fans can hopefully expect a new cast to get invested in.