'Single's Inferno': Did Moon Se-hoon Unknowingly Confirm He Is Dating Shin Ji-yeon?
Moon Se-hoon won over Shin Ji-yeon's heart by the end of 'Single's Inferno.' In a Q&A video, Se-hoon could not help but praise his co-star and possible girlfriend.
One of the key questions fans ask after Netflix's Single's Inferno's conclusion is what couples are still dating. Some contestants like An Yea-won confirmed she is not in a relationship with the person she left the island with. Single's Inferno Moon Se-hoon might have accidentally spilled the beans on whether or not his efforts on the island and leaving with Shin Ji-yeon led to something more.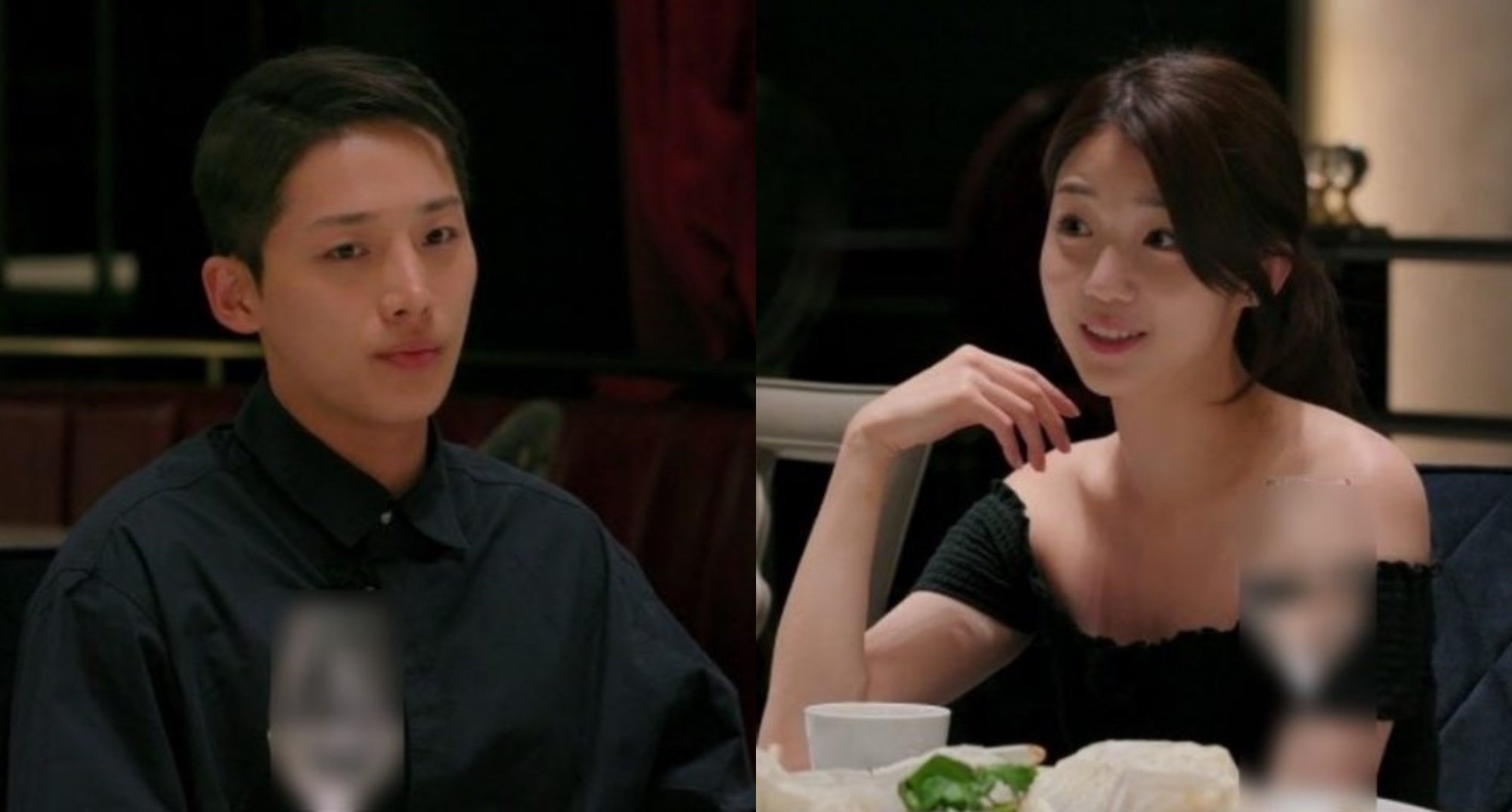 Moon Se-hoon never gave up on Shin Ji-yeon in 'Single's Inferno'
Durin Se-hoon's time on the Netflix dating show, he had his sights set on only one female contestant. When Ji-yeon was introduced, he was enamored by her kind demeanor and ideal looks. But the odds were not in his favor as Ji-yeon did not show interest in Se-hoon as time went on.
He looked for ways to stay close to Ji-yeon and invited her as his guest during the iced-coffee date. He only focused his interest on her throughout the entire date and unknowingly alienated Song Ji-a. During Single's Inferno, he was ready to give up and showed some interest in Kang So-yeon.
But a heated argument between the two changed everything. Near the end of Single's Inferno, Se-hoon caught Ji-yeon's eye. She accepted his date to Paradise and again in the finale. During the last date, she started tearing over his kind words and guilt over how he felt on the island. In the finale, they chose each other.
Are Moon Se-hoon and Shin Ji-yeon dating after 'Single's Inferno'?
Se-hoon might have inadvertently revealed his relationship status with Ji-yeon in a Q&A video with Gomong. Throughout the interview, he could not help but praise and talk about Ji-yeon. Se-hoon had nothing but kind words for her when discussing their date in Paradise.
"I think I watched it like ten thousand times. The ice melted between us in that scene. Jiyeon was also very pretty in that scene, she was really pretty," said the Single's Inferno contestant. According to Koreaboo, netizens' ears perked up over something Se-hoon said.
He was asked his opinion on his future children watching Single's Inferno and if he would let them watch it. Se-hoon did not seem concerned and answered, "I would… 'Dad! Mom is there.' That could happen, right? Is this right? I'm saying everything today."
According to his statement, he implies his children seeing Ji-yeon on screen. Fans now believe Se-hoon unknowingly revealed he is still dating her after the show. He showed no inclination that he spilled the beans and continued to praise Ji-yeon and her beauty.
Shin Ji-yeon started her own Youtube channel to answer fan questions
After Single's Inferno, Ji-yeon has gained considerable fame and over one million followers on her Instagram. She started a Youtube channel and created a Q&A video. The video does not reveal much about whether she is dating Se-hoon.
But a fan asked who she would prefer to meet in the real world. In the end, she chose Se-hoon and had a big smile. Both Se-hoon and Ji-yeon's social media accounts give no hints of the couple being together. But Se-hoon recently posted photos on Instagram for Valentine's Day at the luxurious resort from the show and the room Ji-a stayed in.