'Single's Inferno': Fans Are Rooting for Kang So-yeon After the Dating Show's Negative Portrayal of the Contestant
The rules of 'Single's Inferno' was not knowing the contestants age until they went to Paradise. Fans felt the show used Kang So-yeon's age of 34 for ulterior motives.
Netflix's Single's Inferno consisted of six female contestants looking to connect with a male contestant on a deserted island. Kang So-yeon was one of the women who joined the Korean dating reality show. Single's Inferno revealed her age and profession, but fans soon realized the show used So-yeon to their advantage.
Fans of the show felt its producers and creators negatively portrayed So-yeon due to her age compared to other contestants. Throughout her time on the show, So-yeon was not perfect, but fans came to defend who she was.
[Spoiler alert: This article contains spoilers for Single's Inferno.]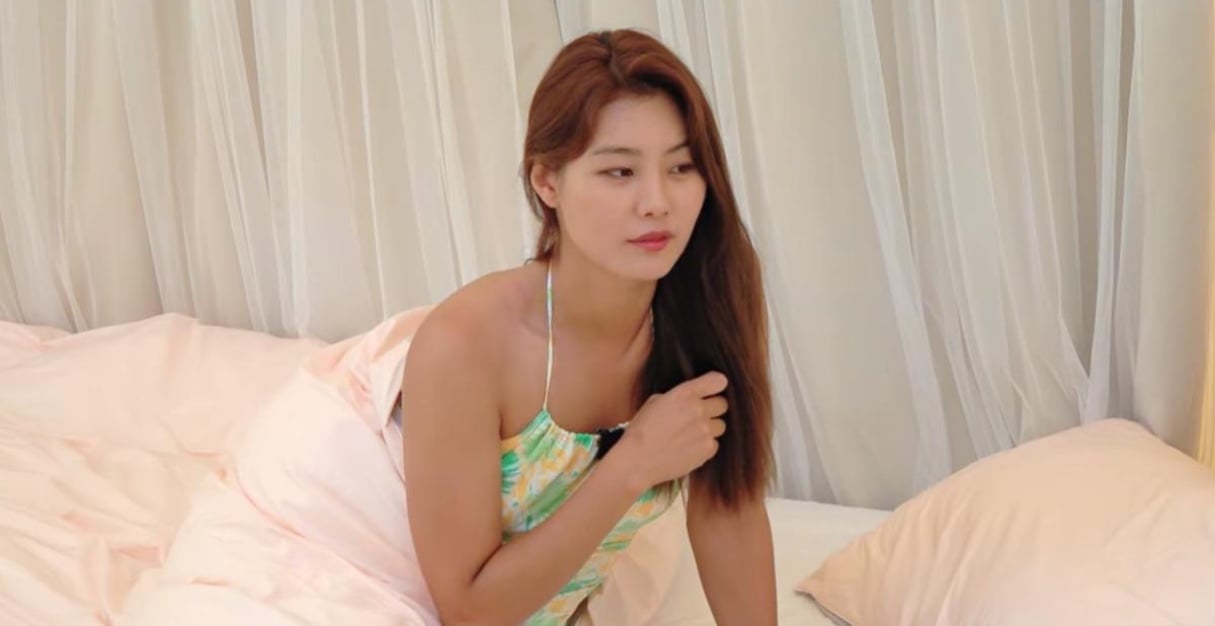 Kang So-yeon revealed to be the oldest contestant on 'Single's Inferno'
One of the dating reality show's rules is that the participants do not know each other's jobs, age, and backstories while on the deserted island called Inferno. The only way for fans to know more about them was when couples escaped to Paradise.
In Single's Inferno Episode 2, So-yeon and Oh Jin-taek were the first couples to leave Inferno. Here is where fans learned So-yeon is 34-ears-old and the owner of a boxing gym. Upon learning Jin-taek's younger age, she was stunned. She never expected to be much older.
Fans realized So-yeon's age was used against her. Fans on Reddit compared the differences in comments between an American audience and a Korean audience. "It seems like Korean viewers made fun of So-yeon's age, calling her "aunt So-yeon" and such. It's just so rude to me, especially when they said things like Jin-taek is younger so he fell into So-yeon's mentality trap," said one fan.
It was noticeable that the other contestants were in their mid to late 20s. "It's unfair that they casted a 34-year-old woman to compete with 20-something-year-olds on a dating show," said one fan. The dynamic would seem bizarre for many viewers and to have only one female be the oldest by four years. Some fans believe So-yeon was added for "shock value."
Fans found Kang So-yeon to be the most relatable when it came to the show's premise
Looking at each of the contestants on Single's Inferno, fans felt they fulfilled a certain dynamic to make the show interesting. Song Ji-a had the more complex story choosing between three suitors in the finale. When it comes to So-yeon, fans related to her straightforward attitude but were disillusioned by her actions at times.
In Single's Inferno, So-yeon and Jin-taek were a match from the start, but Jin-taek took the opportunity to go with someone else Paradise, believing So-yeon was not interested. So-yeon took it to heart until Jin-taek explained she never showed her true feelings toward him.
"She seems straightforward but not about feelings, not the one to approach guys and definitely the type to joke around, etc., instead of obvious flirting, which was Ji-a's style. Her behavior seemed pretty human, and I think it actually stemmed from genuinely liking Jin-taek," said one fan on Reddit.
Fans came to her rescue and understood her hesitancy toward committing to Jin-taek. "She's just human and shows her flaws, which is being too prideful and protective of her own feelings (afraid of being hurt/rejected)," said one fan
By the Single's Inferno finale, fans rooted for So-yeon. Despite guarding herself, she stuck to her feelings, chose Jin-taek, and never looked to play games. Fans found a sense of empowerment as she is her own boss, athletic and understandable.
Where is the 'Single's Inferno' contestant now?
Since the show's end on Netflix, fans wonder where So-yeon and the contestants are now. While So-yeon and Jim-take left Inferno as a couple, their Instagrams do not show photos of them together or dating. Seeing as Single's Inferno was likely filmed in July, a lot could have happened between then and the show's premiere.
So-yeon's Instagram shows posts of the contestant receiving her gift package from Netflix and doing an unboxing video on her Youtube. She has also posted a fun profile video in a cozy knit sweater. So-yeon continues to run her boxing gym and clothing brand.