'Single's Inferno': How do Cha Hyun-seung and Kim Hyeon-joong Know Each Other in Real Life?
The Netflix show 'Single's Inferno' gets hotter with the arrival of Cha Hyun-seung. While the contestants are not meant to know each other, Cha and Kim Hyeon-joong both attend the same gyms and worked together for 'Kingdom.'
Netflix's Single's Inferno is already keeping fans on their toes with its riveting dating reality setting. The show got hotter with the introduction of a new male contestant, Cha Hyun-seung. In a twist of events, the new member is a friend of contestant Kim Hyeon-joong. Will their friendship be tested on the deserted island? Fans might be wondering how the two Single's Inferno leading men know each other in real life.
[Spoiler alert: This article contains mild spoilers for Single's Inferno.]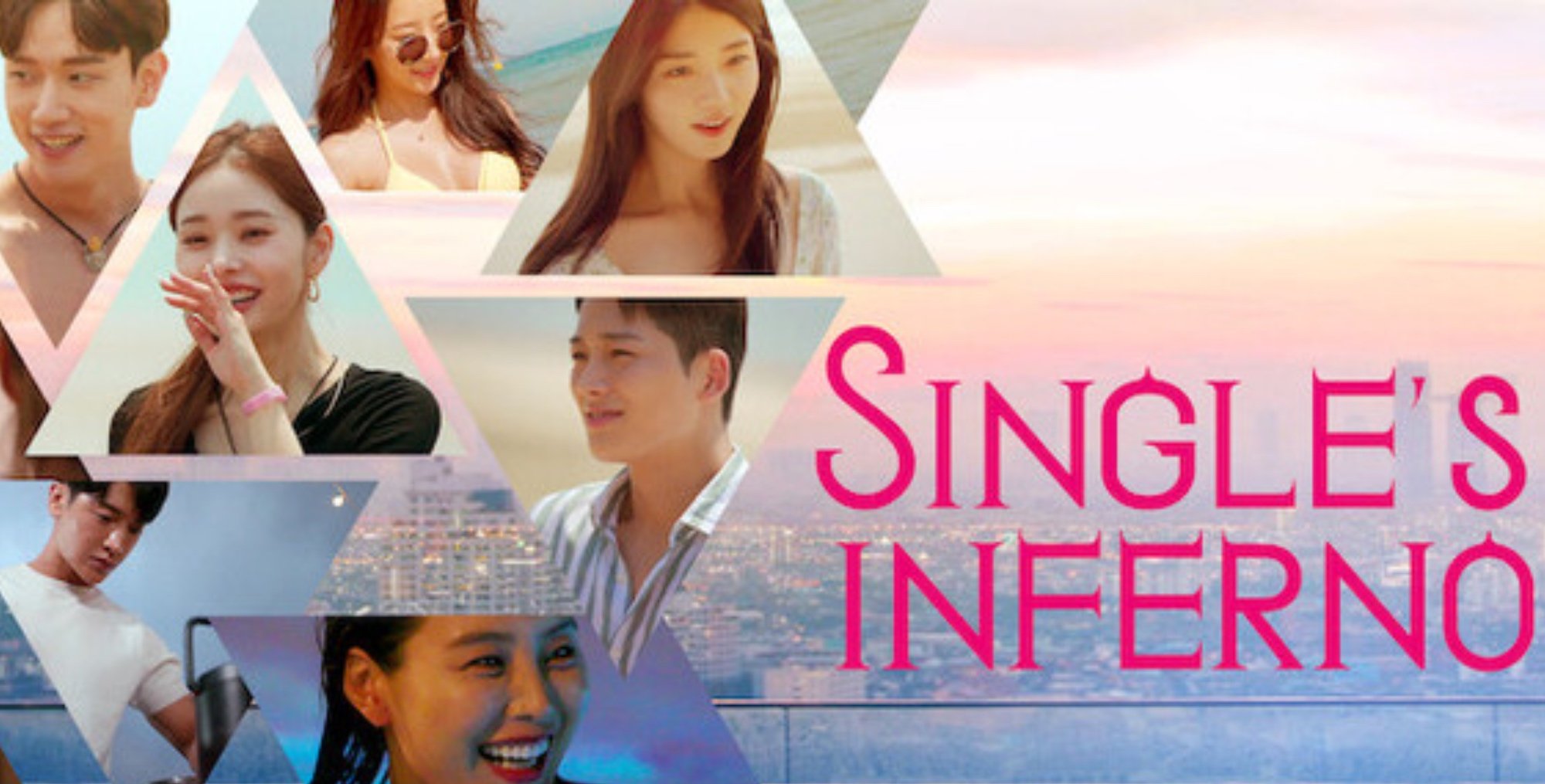 Cha Hyun-seun was introduced in 'Single's Inferno' Episode 5
Before his official introduction, fans already speculated Cha would be the new cast member for the Korean dating reality show. It is hard not to recognize his standout tattoos and good looks. K-pop fans will recognize Cha because of his career as a dancer for well-known groups and artists like Stray Kids and Sunmi.
His introduction into the show added a new love interest for the female contestants and possible tension. Up until episode 5, some couples were already underway, but Cha's handsome demeanor and charm had the female contestants drooling.
Fans were surprised to learn Kim immediately recognized Cha. He claims he is a friend, and they worked out together the week before going to the isolated island. But there is more backstory to the two male contestants than a mere coincidence.
Cha Hyun-seun and Kim Hyeon-joong run in the same circles
It is true that Cha and Kim work out together, but is it more than a common occurrence as in real life they are good friends and have similar friend groups. While Cha is a dancer and Kim is a fitness athlete and gym owner, the common shared interest in fitness likely led to them getting to know each other. They both also take part in physique competitions.
In an Instagram post by @hbro_sh, the two Single's Inferno cast members show off their physique back in April. In October, Kim and Cha are also tagged in a photo by one of their friends, @lm__91, at Kim's gym, MoodGym.
Seeing as Cha works in the entertainment industry with K-pop idols and possibly bumps into well-known actors, it is not uncommon that he knows Kim. On MoodGym's tagged page on Instagram, there are posts by well-known actors Woo Do-hwan and Hyun Woo. Both Kim and Cha are acquaintances of Hyun Woo.
In April, Kim and Cha worked as extras for a Stray Kids performance on the show Kingdom. Kim posted a photo on Instagram along with some of the idols and Cha.
Will the two friends get in each other's way on 'Single's Inferno'?
Kim and Cha being friends in real life will lead to tension on the island. The show revealed that Cha knows Kim and knows female contestant Song Ji-a. According to Song, a friend recommended they become business partners, but their conflicting schedules did not allow it.
When Cha is given the opportunity to take one of the female contestants on a boat ride, he picks Song. Single's Inferno fans know Song and Kim have developed a kindling connection that could lead to a romance. But the arrival of Cha could put their connection in jeopardy.
Cha admitted he picked Song to be safe as she was the only other contestant he knew on the island. But Kim admitted in a one-on-one interview that he and Cha have similar tastes in women. By the end of episode 6, Cha wins a date to Paradise and picks Song despite showing interest in An Yea-won.