'Single's Inferno': Kim Hyeon-joong Has a Crush on One Hit Netflix K-Drama Actor
Kim Hyeon-joong may have left 'Single's Inferno' with Song Ji-a, but his real ideal type is a bit different. He revealed he swoons over 'My Name' actor Han So-hee.
Everyone has their celebrity crush from popular TV shows or movies. Netflix's Single' Inferno contestant Kim Hyeon-joong has a crush on a famous female actor many Korean drama fans love. Hyeon-joong received mixed reactions from audiences during his time on the dating show. Some felt he had a bad attitude, which he clarified was due to health issues. Other fans loved his caring demeanor toward Song Ji-a. Hyeon-joong celebrity K-drama crush and ideal type make him more relatable to fans.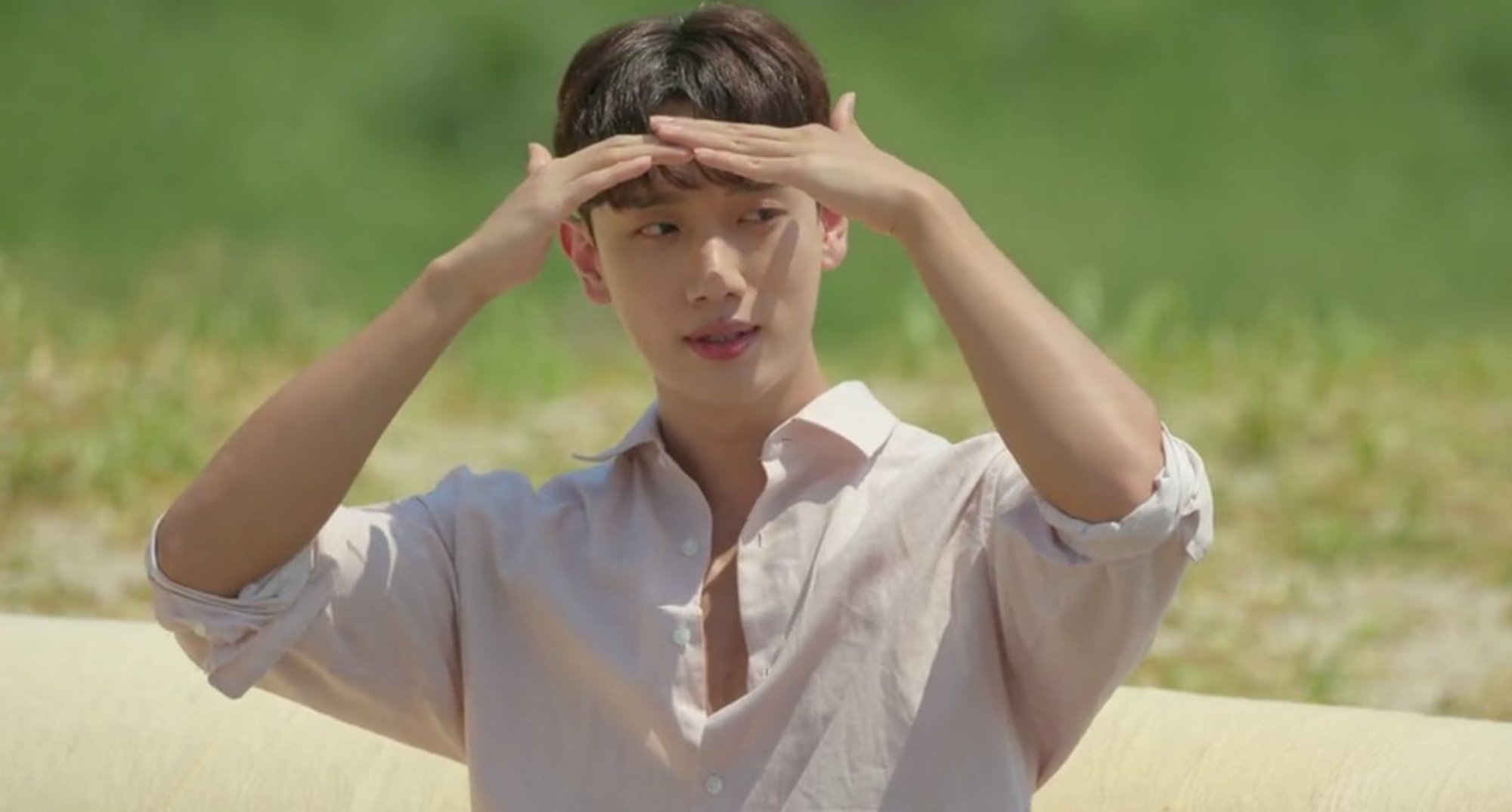 Kim Hyeon-joong explained what he looked for in a woman on 'Single's Inferno'
When all the contestants were introduced to the dating show, they had a bio interview to explain what they hoped to look for on the deserted island. Part of their answers included their ideal types. For Hyeon-joong, he was rather vague about what he wanted in a partner. He did explain he liked a woman who put effort into working out.
While on Single's Inferno, Hyeon-joong gravitated toward Ji-a, and they soon became every fans' favorite couple. Kim seemed to gravitate toward her flirtatious but kind personality. By the finale of Single's Inferno, Ji-a chose Hyeon-joong to leave Inferno with. But seeing as the pair are not together in real life, it had fans wondering what his real ideal type was.
Kim Hyeon-joong has a crush on the lead actor of 'My Name' K-drama
That is right K-drama fans, Single's Inferno's Hyeon-joong's ideal type is hit Netflix actor Han So-hee. According to Koreaboo, Hyeon-joong answered fans' questions on Instagram with one fan wondering about his ideal type. Having received the question multiple times, Hyeon-joong came clean.
He does not detail why, but K-drama fans can guess what is attractive about the actor. Taking a look a Han versus Ji-a, there are noticeable differences. Han is well known for being an actor committed to her roles and open to rigorous training. For her most recent revenge K-drama, she went through months of stunt training to physically become her character, a drug ring member turned mole in the police force.
It is safe to say that Han is willing to go to the gym and a factor Hyeon-joong finds appealing. Han is known as a "badass" actor and tough as nails. But both Ji-a and Han have a distinct look that makes them popular among fans. Who would not have a crush on Han?
Han So-hee gained fame for 'Nevertheless' and 'The World of the Married'
Single's Inferno's Hyeon-joong's ideal type started her career in 2017. Han has climbed the social ladder to become a household name in K-dramas within a few short years. She gained critical acclaim in The World of the Married, a K-drama where she played the female lead's husband's mistress.
There is no denying Han's acting skills were well portrayed in the mature-romance K-drama Nevertheless. She starred as Yoo Na-bi alongside actor Song Kang as Park Jae-on. The K-drama told a realistic story of young love that deals with unsure feelings, a broken past relationship, and what it means to change for someone.
Han outdid her Nevertheless role in another Netflix K-drama in 2021. The female actor gained high praise for her standout role in My Name. A revenge-driven storyline centers on a young woman who witnesses her father's murder. Hellbent on finding the killer, she joins her father's gang and trains to become a ruthless killer.
Under the direction of the mob boss, she joins the police force as a mole to uncover the murderer. The cast and crew praised Han for her dedication to the role. Fans were enamored with Han's ability to portray profound emotions on screen.