'Single's Inferno': Kim Jun-sik Shocked Fans With His Fluent Ability to Speak Another Language
The main cast of Netflix's Single's Inferno is full of surprises. Not only have fans learned of Kang Yo-seon's past as a K-Pop idol in a co-ed group, but they also learned more about Kim Jun-sik. On Single's Inferno, Jun-sik revealed he owns a health food product company. Jun-sik is a seasoned boss with different sides to him. In a social media post, fans were surprised to learn he is fluent in English.
[Spoiler alert: This article contains mild spoilers for Single's Inferno.]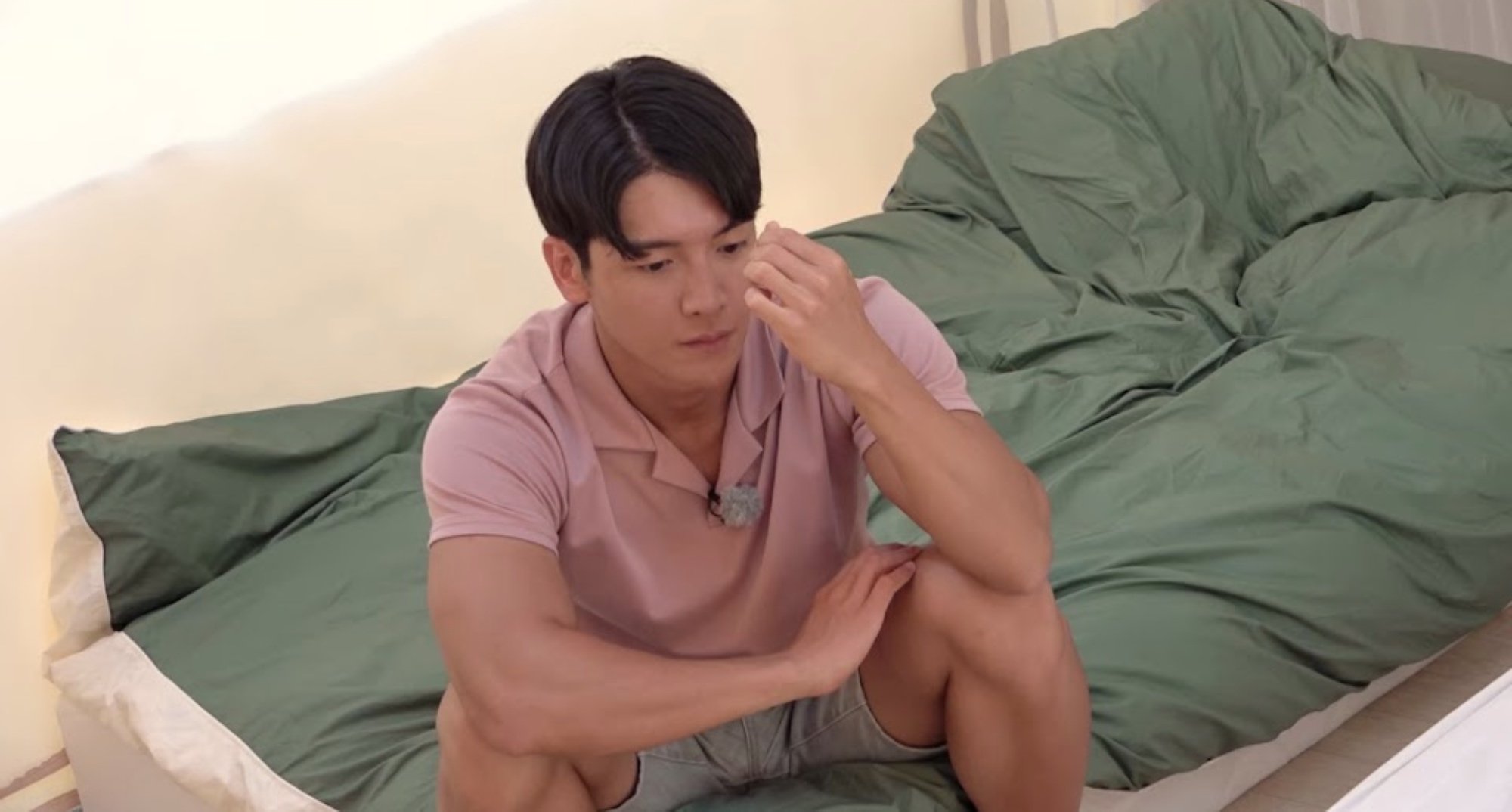 Who is 'Singles Inferno's' Kim Jun-sik?
Fans of the dating reality show got to know about Jun-sik's backstory and career during his trip to Paradise with An Yea-won in episode 4. He is the owner of a health products company, Kamee. The CEO founded the company during his junior year in college. Being 28-years-old, he has run the company for roughly seven years.
His company's main products are locally sourced wild-simulated ginseng from Pyeongchang and processed into honey. Kamee's Instagram page also explains it sells Schisandra Collagen Honey and Ginseng Premium Mixed Nuts. Besides running the company, Jun-sik is also a fitness enthusiast and spends a lot of time in the gym. He shows off his impressive physique on Instagram.
Kim Jun-sik speaks almost perfect English in an Instagram video
As a Korean dating reality show, the contestants of Single's Inferno had no reason to speak English or any other language. Fans had no idea Jun-sik had a cool trick up his sleeve. After the finale, Netflix sent the contestants of Single's Inferno and Jun-sik "Thank You" packages.
Each contestant posted photos on social media and unboxing videos of the goodies Netflix sent them. Jun-sik posted on Jan.1 a short video on his Instagram with a cute way of thanking the streaming platform. Dressed in a three-piece suit, Single's Inferno's Jun-sik sat between a large version of the iconic N and the gift boxes.
What fans never expected was Jun-sik to deliver his 'Thank You' message in English. Using the letter N, he listed off positive words like New Year, next-generation, non-stop, nonpareil, noteworthy, and more before ending with Netflix. It is not uncommon for Koreans to learn English as a mandatory language in school.
Fans are impressed with Jun-sik's perfect pronunciation and almost non-existent accent. Jun-sik's time on Single's Inferno did not hint at his linguistic abilities. Being a businessman, it could be that Jun-sik saw the value of learning the language when dealing with international clients.
Kim Jun-sik was the least problematic contestant on 'Single's Inferno'
Certain couples on the dating reality show got more screen time than others. While fans believed Yea-won deserved better, she found a partnership with Jun-sik. They were often on the island together as other couples left for Paradise. This led to a lot of one-on-one time together to get to know each other.
During Jun-sik's time on Single's Inferno, fans liked him. Jun-sik did not cause problems and was kind to everyone on the show. During the show's finale, he chose Yea-won as his leading lady. Despite fans seeing a spark between her and Cha Hyun-seung, they were content that Jun-sik and Yea-won left together.