'Single's Inferno': Meet the Famous Hosts of the Korean Reality Show, Instagrams, Careers, and More
The hosts of 'Single's Inferno' include Super Junior member and musician Kyuhyun and rapper Hanhae. Actors and models Lee Da-hee and Hong Jin-kyung made a career on television and variety shows.
A dating reality show can not be without its enigmatic and charming hosts to make things more interesting. Netflix's Single's Inferno stars four well-known celebrities as its leading hosts giving insight into each episode and their thoughts on the drama.
Single's Inferno hosts include model and actor Lee Da-hee, singer Kyuhyun, comedian Hong Jin-kyung and rapper Hanhae. Here is everything fans need to know about them, from their standout careers to their Instagram.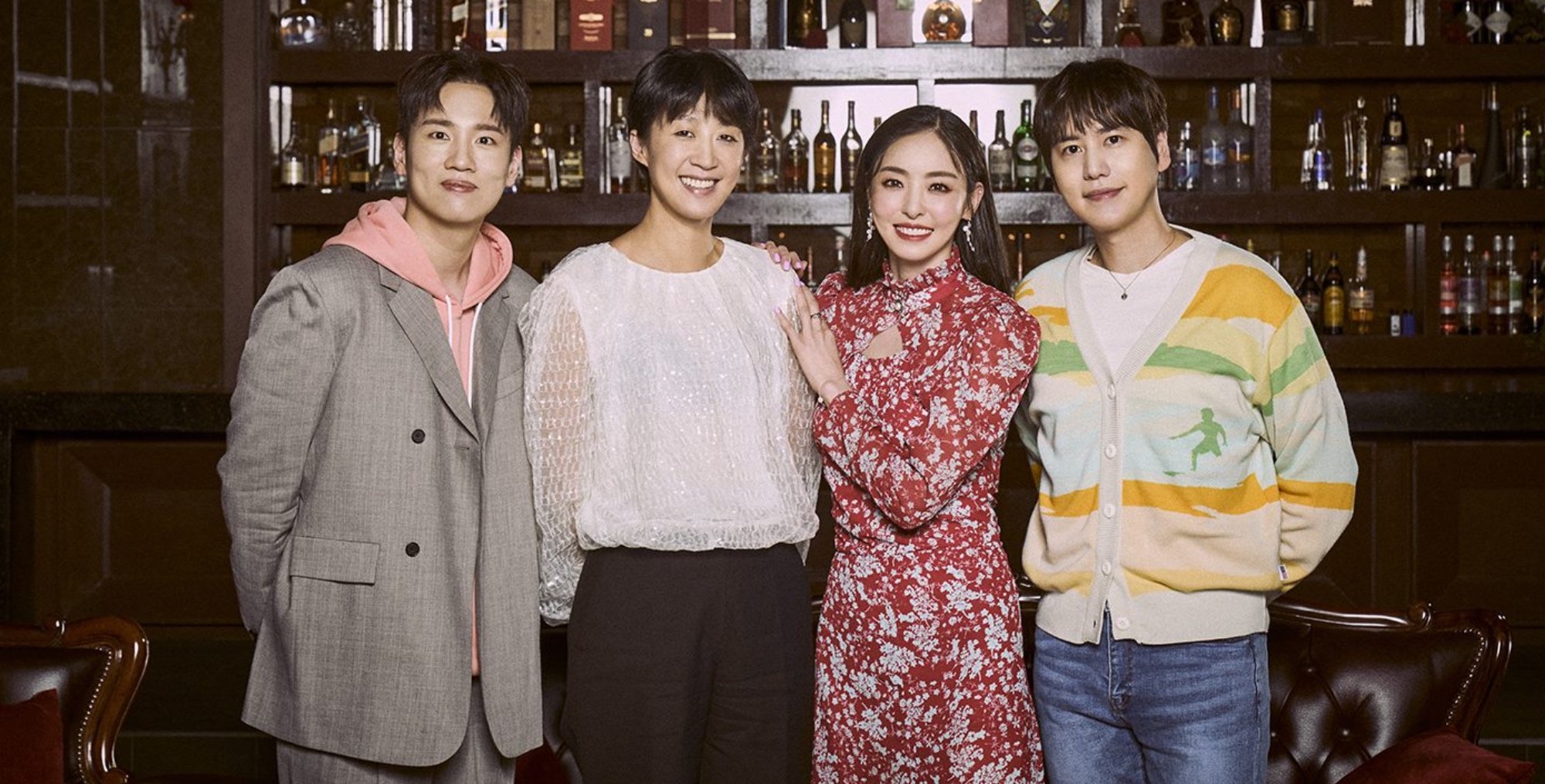 Jung Han-hae is better known by his stage name Hanhae
Part of the hosts for Single's Inferno is rapper and artist Hanhae. Fans of the South Korean music industry better might know him as a former member of the boy group Phantom. Hanhae has made his career as a top musician with well-known hits like "Man of the Year" and his albums Organic Life and About Time. He has also collaborated with other artists for K-drama soundtracks like Are You Human?
Before joining Single's Inferno, Hanhae has taken part in other variety shows like MBC's My Teenager Girl as a Rap Teacher. Fans can follow the 31-year-old rapper on Instagram @hanhae1990. For more behind-the-scenes content, he also has a Youtube channel.
Kyuhyun made his career as an K-Pop idol, musical actor and host before 'Single's Inferno'
For avid fans of K-pop or Korean television, Kyuhyun is a well-recognized celebrity. He got his start as a member of Super Junior in 2006. Outside of his role as an idol, he gained notoriety as a musical actor, having starred in Korean versions of American works like The Three Musketeers, Catch Me If You Can, Moon Embracing the Sun and more.
Kyuhyun was the first member of Super Junior to embark on a solo music career. He has appeared on many variety shows as a cast member and host. In 2020, he was a judge in Sing Again and was a host for Naked World History and Baek Jong-won's Four Seasons in 2021.
Single's Inferno fans can follow Kyunhyun through his official Instagram @gyuram88. The 33-year-old posts photos of his upcoming work and some fun celebrity selfies.
Hong Jin-kyung does it all from being an entrepreneur, comedian, actor, model, and 'Single's Inferno' host
Hong Jin-kyung is a jack-of-all-trades when it comes to her career. On Single's Inferno, she provides the necessary charm and comedy to make the show more interesting. The 44-year-old gained fame for her kimchi-making business using her mother's recipe. As an actor, Hong has appeared in two human and non-human K-dramas My Love from the Star and Legend of the Blue Sea.
Before Single's Inferno, she already had an extensive career as a host, guest, and contestant on variety shows. She has appeared on Running Man, Sister's Slam Dunk 2, Love Affair, I Need Women, and more. Fans can get to know Hong through her Instagram @jinkyunghong. As well as her Youtube channel.
Lee Da-hee played a leading role in 'Search: WWW' K-drama
K-drama fans would have easily recognized Lee Da-hee in Single's Inferno. The 36-year-old actor and model is well-known for her role as Cha Hyeon in the 2019 drama Search: WWW. The year prior, she also starred in The Beauty Inside. Throughout her acting career on television, she has had roles in Air City, I Can Hear Your Voice, and Big Man.
Before being a host for Single's Inferno, she hosted Mnet's two popular variety competition shows, Queendom and Road to Kingdom. Fans can follow her Instagram account @dahee0315. Her post includes her modeling work for fashion brands and attending events like Burberry.