'Single's Inferno': Moon Se-hoon Talks About a Heartwarming Encounter With a Fan That He Cherishes
Moon Se-hoon says after 'Single's Inferno,' people showed a bigger interest in him. While at his restaurant, a fan's husband explains his wife was able to laugh and look past her tough times by watching Se-hoon on the show.
After Netflix's Single's Inferno, Moon Se-hoon has gained some level of fame in everyday life. His time on the show was not easy as audiences scrutinized his behavior on the deserted island. Se-hoon even admits to receiving hurtful comments about his time on the show. In a Q&A video, Se-hoon reveals a kind and reassuring encounter he had with a fan of Single's Inferno.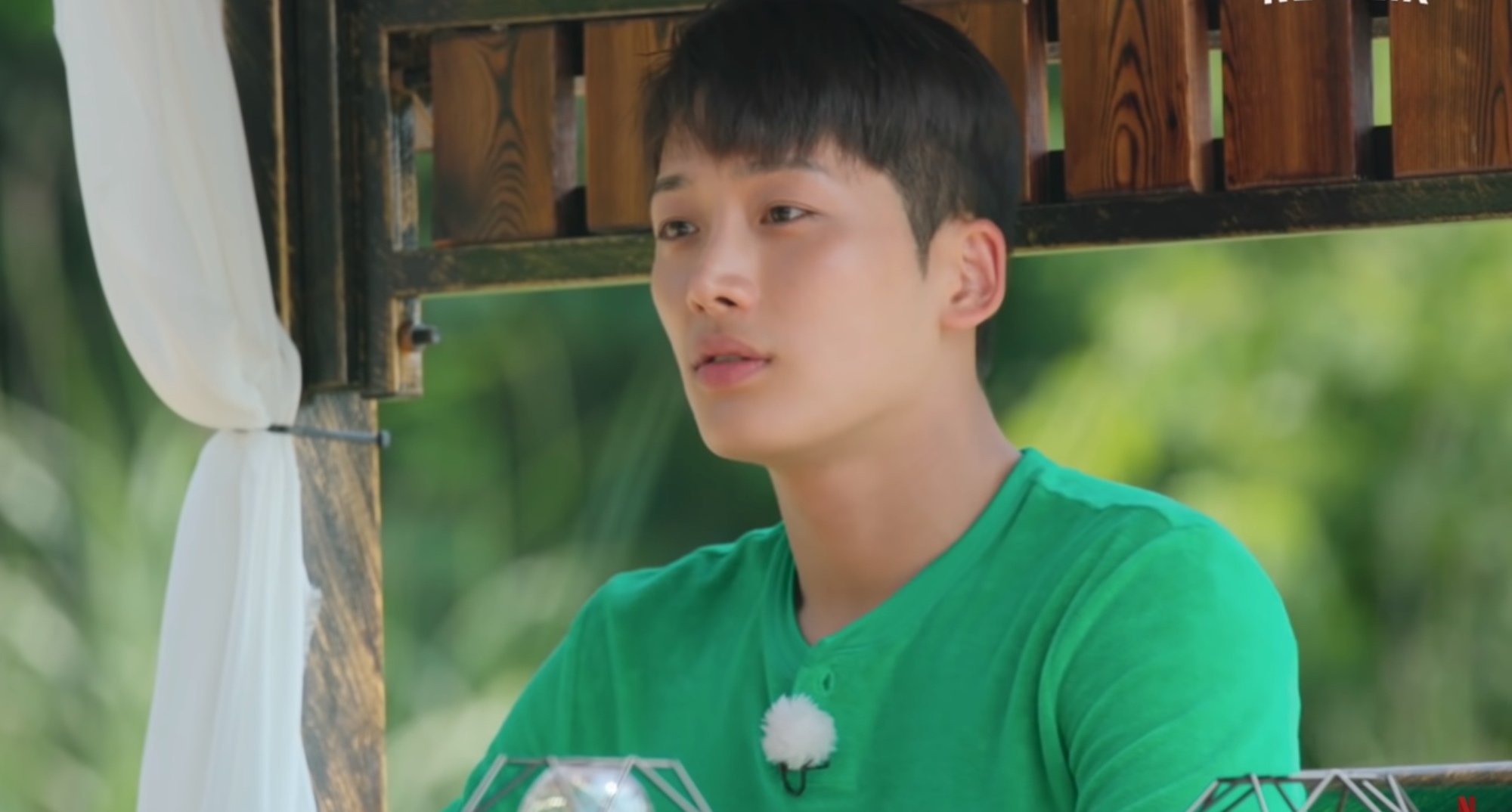 Moon Se-hoon talks his reaction to malicious comments made about him while on 'Single's Inferno'
Se-hoon took after his co-stars and opened a Youtube channel to post a Q&A video answering fans' questions. A fan asked how much his life had changed after the show. Besides his ideal type changing, he explains that more people recognize him and show interest. He explains, "it was kind of overwhelming at first." Another fan asked the question, "How are you so cute?"
The question was interesting for Se-hoon as he explains it is the opposite of comments and reactions he received while on Single's Inferno. "After episodes 1 to 4, people hated me," said Se-hoon. "They'd say why do I open my eyes like that? Why do I walk like that and to not pressure people into liking me."
He refers to people's misconceptions of him because of how he was portrayed on the show and his unrelenting interest in Shin Ji-yeon. But Se-hoon explains after the Single's Inferno finale, people's perception of him changed to be more welcoming. The chef tells of a heartwarming encounter he had with a fan who relied on him during a tough time.
A fan told Moon Se-hoon he helped her feel better while watching 'Single's Inferno'
During Se-hoon's Q&A, he responded to a fan's comment thanking him for being on the show. The fan said they could forget about their worries while watching him on Single's Inferno. The comment had Se-hoon remember a kind encounter he had with another fan at his restaurant.
"A family once came to my restaurant one day, and I heard she had menopausal depression. But after she started watching Single's Inferno, she started to laugh more, and I was told she shed tears of joy. Her husband came up to me and thanked me. And I felt so grateful at that moment, and it warmed by heart," said Se-hoon.
The encounter left an impression on Se-hoon. He explains, "The fact that I was able to give someone joy and send good energy and if I could make someone happier through what I do, that I think is a true blessing." He finished the video saying he hopes he can continue to be that kind of person.
Moon Se-hoon is all about work after the show's end
After Single's Inferno, the contestants returned to their daily lives but with few tweaks. Some of the contestants addressed what happened on the show and whether or not some of the couples are still dating. An Yea-won explained her and Kim Jun-sik were so busy with work they remained friends.
Cha Hyun-seung continues his career as a dancer and will venture into acting. Park Hyeon-joong still keeps his gym up and running. The same is said for Kang So-yeon. Other contestants like Oh Jin-taek saw an influx of fans visiting his tailor shop.
For Se-hoon, his life is still consumed with work. A fan asked what his hobbies were in his Q&A, and he comically responded, "work, work, work," and he does not have many days off. His restaurant is highly popular with Girls' Generation and Love and Leashes star Seohyun visiting.