'Single's Inferno': From Scandals to Rumors, How the Netflix Show Turned Contestants Into Celebrities and Put Them Under the Microscope
Some of the contestants of 'Single's Inferno' previously had a generous following but the show made them overnight celebrities. Song Ji-a and Kim Hyeon-joong have faced extreme backlash leading to malicious comments.
Netflix's Single's Inferno has become a hit as its first South Korean dating reality show. Fans got hooked on male and female contestants trying to find a spark and hopefully love. The contestants of Single's Inferno became celebrities overnight. Their jump in fame led their lives to be scrutinized. Song Ji-a, Kim Hyeon-joon, and others have faced backlash due to scandals, malicious comments, and how they were portrayed on the show.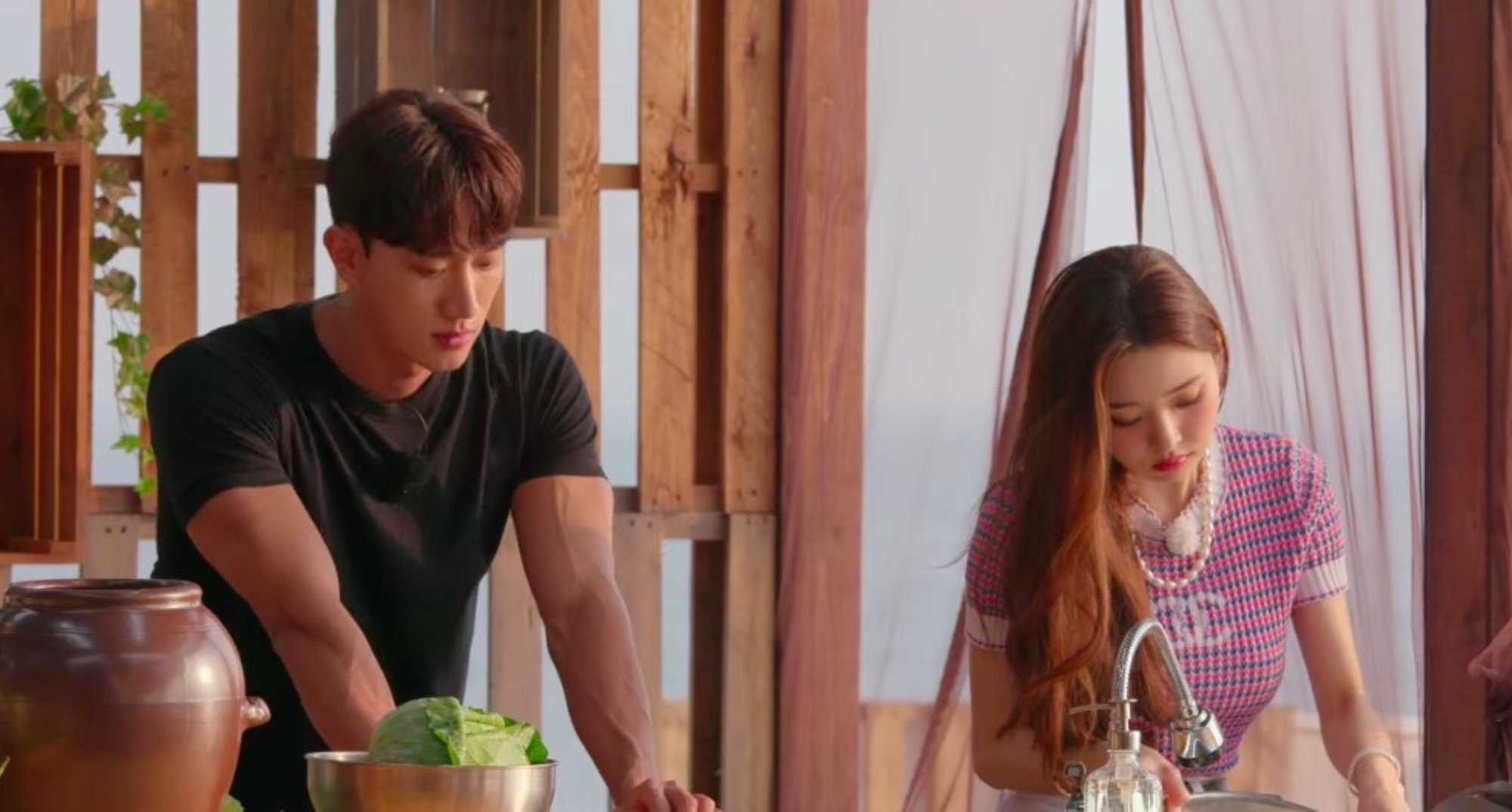 The contestants of 'Single's Inferno' are everyday people
Like most dating shows, the contestants come from different professional backgrounds and are everyday people. The producers of Single's Inferno explained they had no restrictions regarding casting the contestants. According to Korea Joongang Daily, they wanted honest people. They took recommendations from friends, passed out flyers, and looked through social media.
The producers even played matchmakers, and cast contestants who they believed would have the most chemistry. Single's Inferno had its main cast by the end of the process. Ji-a, Kang So-yeon, Oh Jin-taek, Choi Si-hun, Cha Hyun-seung, and the other contestants became overnight celebrities.
While some of them had a following, to begin with, Single's Inferno introduced them to a bigger audience. It led to an increase of followers. Along the way, the drama on the deserted island led fans to have their own opinions about the contestants.
The male contestants of 'Single's Inferno' recevied a fair share of criticism
While on Single's Inferno, fans had their opinions about the male contestants. Some felt Si-hun clamored too much after Ji-a and included himself freely when inappropriate. Fans believed his actions on-screen seemed desperate despite Ji-a's interest in Hyeong-joong.
A rumor circulated online of Si-hun's previous job at a host bar. The Single's Inferno contestant posted on Instagram that the rumor is not true. Si-hun's co-star Jin-taek has also faced criticism over his use of dark-skinned emojis in his Instagram posts.
The male contestant to face the most backlash is Hyeon-joong. Since his time on the show, he has received malicious comments about his attitude on the show. He disclosed that he was upset over the editing done on Single's Inferno that cast him in a bad light with fans. In reality, he explained that the show did not disclose his health issues while on the island. People have also commented on why he unfollowed Ji-a on Instagram and other rumors.
According to AllKPop, Hyeon-joong posted on Instagram about his turmoil since the show's end. "However, the malicious comments, false rumors, slander against my personal daily life, mockery, sexual harassment, etc. on online community forums are at a very serious level and as a result, I am currently struggling a lot," said Hyeong-jung. He revealed he would also take legal actions against such comments.
Song Ji-a got caught up in a serious scandal
The male contestants of Single's Inferno are not the only ones under the microscope. Some of the women who participated in Single's Inferno have also faced scrutiny. So-yeon was praised for her "boss-girl" characteristics but had fans dismayed over some of her actions on the show. Non-Korean fans also felt the show ridiculed So-yeon over her age gap with the other contestants.
So far, the one contestant to have received the worst backlash from the show is Ji-a. She recently became entangled in controversy after fans discovered she wore fake designer items on the show and social media. The scandal blew up more than was fans would have ever expected. Ji-a has since been edited out of her guest appearances on TV, issued two public apologies, and has halted all social media and Youtube content.
When initially casting Ji-a, one producer commented, "We can't say we'd anticipated that she would be this popular, but we were confident that if she appeared on our program, then she could really show off the color of our show, and it would definitely become more entertaining." The negative and almost death threat comments toward Ji-a have surpassed into bullying.