'Single's Inferno' Season 2 Has Been Confirmed by Netflix and It Will Be 'Hotter'
Netflix's first South Korean dating show is coming back for a second season. Single's Inferno Season 2 has finally been confirmed by Netflix in the most obscure way possible. The dating reality show became a global sensation in 2021 for its unique take on American drama but on a deserted island and jaw-dropping gorgeous contestants. Here is everything to know so far about the new season.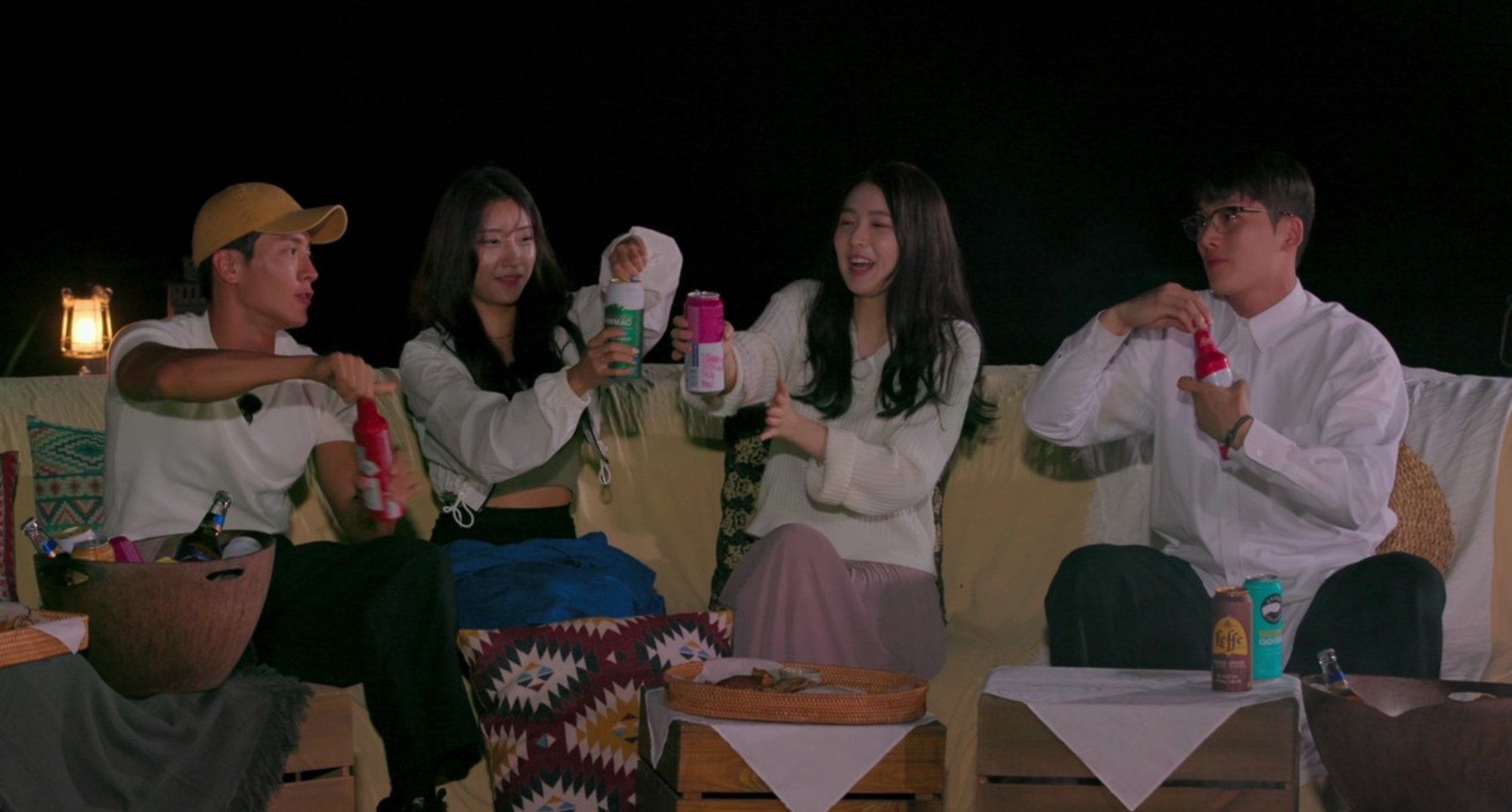 The creators of 'Single's Inferno' were open to continuing the dating show on Netflix
Single's Inferno captured global attention only days after its initial premiere on the streaming platform. American dating shows have been successful for years, but Single's Inferno is the first to come out of South Korea. A group of male and female contestants ventures to a deserted island in South Korea for nine days.
The objective? To hopefully find a partner and possibly love. The contestants get to know each other on the island with limited resources. To escape Inferno, they vote for the person they like. When the time comes, if a couple is formed, they get to go to a luxurious resort called Paradise.
By the end of the show, contestants pick their desired partner and leave together. Single's Inferno creators Kim Jae-won and Kim Na-hyun were excited by the response from audiences. They had high hopes to continue the show for a second season. They already had plans of how the games and challenges would change. As well as small tweaks here and there.
The creators were waiting for Netflix to give them the green light, and now they do. And so it begins, the hunt for new Korean contestants for fans to get hooked on.
Netflix Korea confirms a 'Single's Inferno' Season 2
The tension, the drama, the romance, and jealousy will return in a Single's Inferno Season 2. Netflix Korea's official Twitter account released a small teaser from the show's first season. The video is a clip of the contestants on the deserted island.
Translated from Korean, the caption for the tweet reads, "The world's hottest hell, 'Solo Hell' is back with Season 2. hotter, hotter. Don't stop. I'm going to buy a cauldron right now."
No further details have been given for now. Collider reveals Netflix's Single's Inferno Season 2 will bring back its original creators and will be joined by Ji Hyun-sook and Lee Jeong-hwa as directors. Just like the first season, Single's Inferno Season 2 will be a collaboration between Netflix and JTBC. Kim Su-a also serves as producer.
Fans are unsure if the creators have started their audition process for new contestants. But it is accurate to speculate they will follow a similar guideline as the first season. Contestants were selected through DMs, suggestions, and by handing out flyers.
Will 'Single's Inferno' Season 2 contestants be in jeapordy?
Since the first season's finale, the show's main cast members have become global celebrities. Contestants like Kang So-yeon, Oh Jin-taek, and Ahn Ye-won have opened their own Youtube channels along with the others. So-yeon has appeared on the cover of Maxim Korea and is pursuing an acting career.
Dancer Cha Hyun-seung has gained even more fame since his appearance as the "sexy" and tan male contestant. But Single's Inferno was also met with scrutiny. Fans felt the show was glamorizing "pale skin" beauty. Many of the contestants also faced malicious comments.
The biggest scandal that came from the show was with Song Ji-a. Netizens accused her of wearing fake designer items, which she admitted was true. The immense scrutiny led her to issue apology letters and stop her social media accounts.
While the cast has fond memories of their time on the island, few are willing to return. They have made new friendships, but it is safe to say a reunion for the series is unlikely.