'Single's Inferno' Season 2 Finale: Did Se-jun Win Over So-e's Heart by the End of the Dating Series?
During the start of Netflix's Single's Inferno Season 2, contestant So-e had a rough time as her feelings for Yoong-jae were left in the dust. But there was a silver lining when the final male contestant Se-jun appeared on the island. Fans knew he would be her knight in shining armor. After meeting her, Se-jun clarified his feelings for So-e but was it enough to win her heart in the Single's Inferno Season 2 finale?
[WARNING: This article contains spoilers for Single's Inferno Season 2.]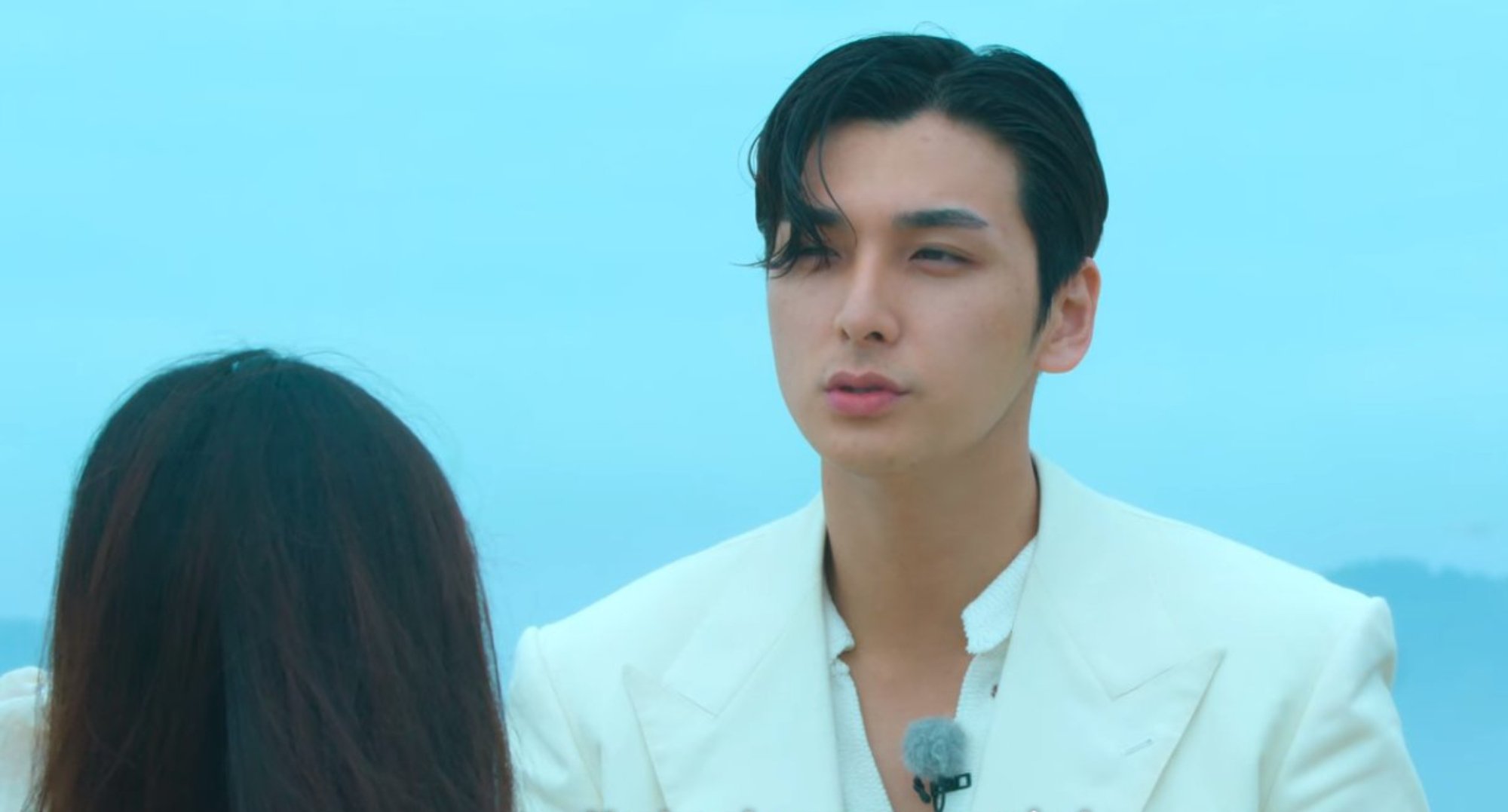 Se-jun understood So-e was having a hard time on the island
From the moment Se-jun arrived, fans and the hosts knew he would set his sights on So-e. Her bubbly and kind persona immediately attracted him, and she was constantly on his mind. It led him to pick her as his first choice to go to Paradise. Fans were giddy as Se-jun made it clear that he wanted to show So-e she was worthy of a romance in Single's Inferno Season 2. He also allowed her to have fun and not think about her past with Yoong-jae.
While Se-jun is deadset on So-e, how does she feel? He showed his genuine character when he revealed that he was happy that she had left for Paradise with Han-bin. While there, So-e told her friend she was "grateful" for Se-jun. During Single's Inferno Season 2 Episode 9, So-e has a heart-to-heart with Se-jun. She wanted to clear the air about going to Paradise with Han-bin.
But Se-jun quickly lets her know he is happy as long as she is. He brings her to tears when he explains his heartfelt sentiment toward her and understands her hard times on the island. "To me, you seem very bubbly, but I could tell you were having a hard time," said Se-jun. "So you were on my mind a lot, and I guess I wanted to go there with you and help you relax in a comfortable place. I understand that you're having a hard time. Cheer up."
The hosts also agree that Se-jun has become So-e's protector. But will So-e have developed enough feelings to leave with Se-jun in the Single's Inferno Season 2 finale?
Fan-favorite couple Se-jun and So-e leave the deserted island together in 'Single's Inferno' Season 2 finale
Some obvious couples fans knew would leave Single's Inferno Season 2 together. The inherent warmth between So-e and Se-jun has fans crossing their fingers that they will be a match made in heaven by the finale. As the men make their picks individually, Se-jun made a clear beeline for So-e. But it is still up to her to decide if she should leave with him.
To everyone's glee, So-e picked Se-jun during the Single's Inferno Season 2 finale. Before her decisions, Se-jun tells her, "You're always on my mind, and I feel rather nervous when you're not around. I chose you because I couldn't deny that I have feelings for you."
So-e answers that she was "very discouraged and exhausted" before he came along. But she admits, "I'm so thankful that you rescued me from that." So-e and Se-jun were the first couple to leave the deserted island in Single's Inferno Season 2 finale. She even makes plans to visit him at his job at Ascottage, where he works as a tailor with Single's Inferno Season 1 contestant Oh Jin-teak.
Single's Inferno Season 2 is available on Netflix.