'Single's Inferno' Season 2 Finale: Seul-ki Choosing [Spoiler] Brought the Hosts to Tears
Netflix's Korean dating reality series Single's Inferno Season 2 ends with certain couples leaving the deserted island together. But the spotlight of the dating series has always been on Seul-ki's feelings for both Jin-young and Jong-woo. Both have made her heart flutter in different ways, but the Single's Inferno Season 2 finale has Seul-ki choosing between three men and left fans and the hosts shocked.
[WARNING: This article contains spoilers for Single's Inferno Season 2.]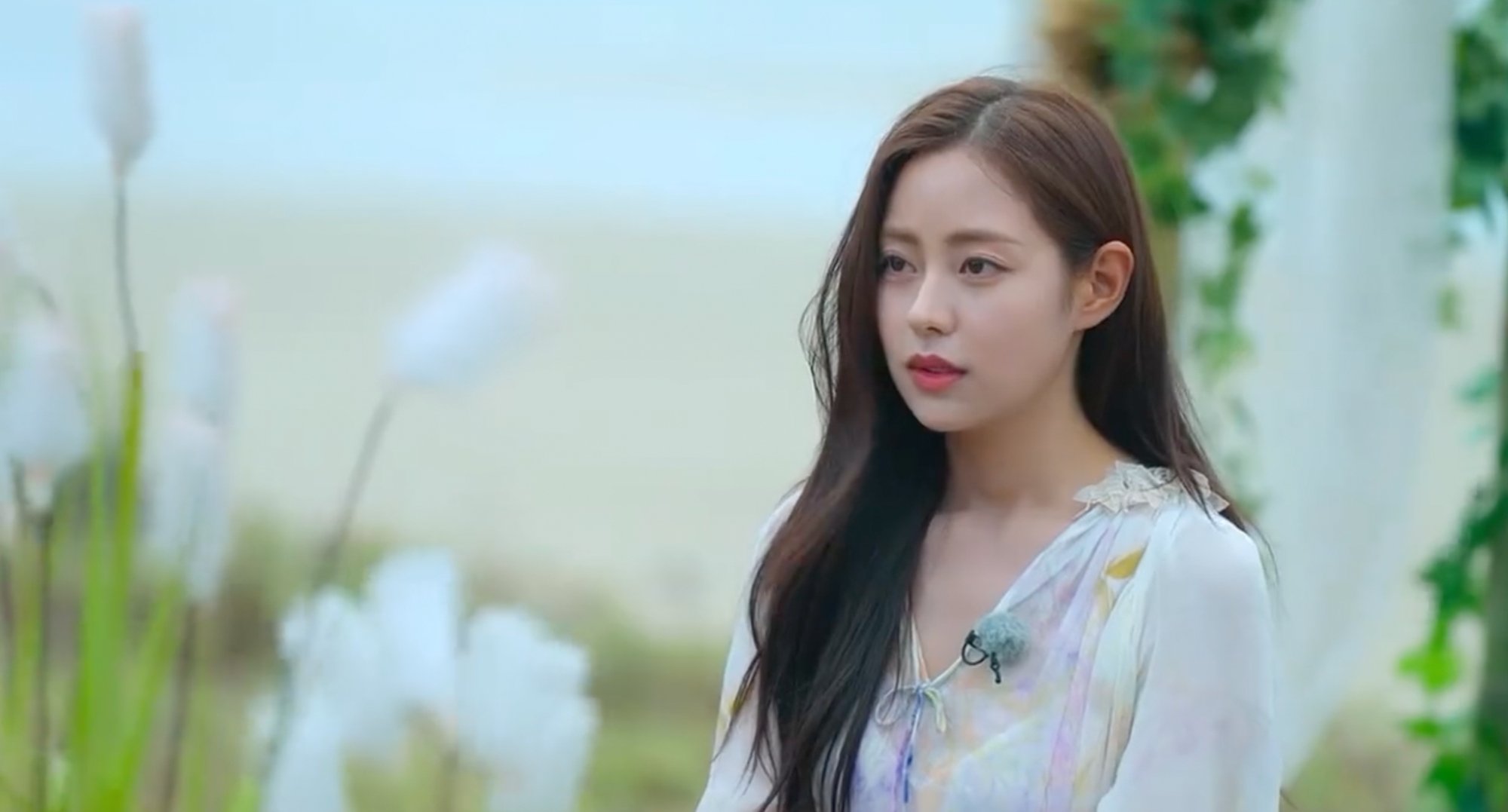 Seul-ki goes on her date to Paradise as Jin-young sways her decision
Fans were over the moon when Jong-woo battled for second place during the wrestling match in Single's Inferno Season 2. His victory finally allowed him to take Seul-ki to Paradise and speak comfortably to one another. In a surprise turn of events, fate seemed to have intervened. When revealing their careers, Seul-ki got the shock of a lifetime. Jong-woo works as a barista at the cafe he and his parents own. Seul-ki is surprised and asks the cafe's name, believing she might know it.
To both of their surprise, she knows exactly what cafe it is due to its unique corn coffee. It also means that Seul-ki knew who Jong-woo was before joining the dating series. Did their night in Paradise seal the deal for Seul-ki? It certainly helped, but she is still conflicted. When they returned to the island, her private conversation with Jin-young might have changed her mind.
While sitting on the beach, Seul-ki asked Jin-young if he had decided. He answers, "No, I haven't yet. I don't think it's over yet. I'll have to see how things go." The look on Seul-ki's face was confirmation enough that she was hurt. As fans and the hosts know, Jin-young has not been upfront with his feelings and given her the validation she wanted.
On the other hand, Jong-woo has chosen Seul-ki from the start and has made it clear to her. But he is also compassionate and has assured her that whatever she chooses, he will be okay with. The Single's Inferno Season 2 finale ends in utter shock as Seul-ki makes her decisions.
Seul-ki chooses Jong-woo during the 'Single's Inferno' Season 2 finale
To everyone's surprise, Seul-ki had someone else to choose from besides Jong-woo and Jin-young. Despite the horrible Paradise date, Dong-woo tries his luck and chooses Seul-ki in the finale. In Jong-woo's interview, he is unsure if his efforts had won Seul-ki's heart and was preparing for heartbreak. But to everyone's surprise, Seul-ki picks Jong-woo as her partner in the Single's Inferno Season 2 finale.
Upon hearing his name called, Jong-woo almost burst into tears and hunched over from shock. Seul-ki's decision also stunned the Single's Inferno hosts and immediately had Lee Da-hee bursting into tears. The other hosts were too stunned to speak. Jong-woo's diligent work and comfort to Seul-ki won him her heart.
In her interview, Seul-ki explains, "If I choose a guy based on whether I want to be with a guy whom I like or whether I want to be with a guy who likes me, I think I've always dated people I liked. But, Jong-woo's been very sincere with me from the very beginning to the end. And the feelings that he expressed to me felt very earnest. So I think Jong-woo is the person who broke the standards I had set for myself."
She goes on to say, "I feel that someone who's like a friend and someone who makes me feel relaxed could be the person to whom I can finally show my real self. He always approached me first. So now, I want to tell him that I wanted to approach him first."
Why 'Single's Inferno' Season 2 host Lee Da-hee cried
Seul-ki choosing Jong-woo seems the right decision during the Single's Inferno Season 2 finale. Jin-young realizes he has lost and says, "In the end, I lost both the game and my love to Jong-woo." He admits that Jong-woo had defeated him in everything, whether from the start or since their trip to Paradise.
Host Lee has some wise words as to why she burst into tears. The actor and model is 37 years old and explained, "For me, it is about how when you get older, and you've lived your life to an extent, it's hard to love someone just for who they are. When you're young, you just go all in. But as you get older, you can't help but consider your partner's circumstances."
She adds, "Watching Jong-woo right now, his unconditional love and how he only had eyes for Seul-ki was something I really wanted to cheer for." Another host adds that Jong-woo's "steady and quiet love" had changed Seul-ki's values. At the end of Single's Inferno Season 2 finale, Jong-woo's sincerity earned him Seul-ki's affection.
Single's Inferno Season 2 is available to stream on Netflix.