'Single's Inferno' Season 2: Netflix Responds to Rumors of a New Installment
The South Korean dating reality series Single's Inferno had the right amount of drama and intrigue to become a global hit. The dating series developed a generous fan base that wanted to see a second season. The Netflix series producers have shown their interest and plans for a Single's Inferno Season 2. Fans get upsetting news as Netflix responds to speculation of moving ahead with a new season.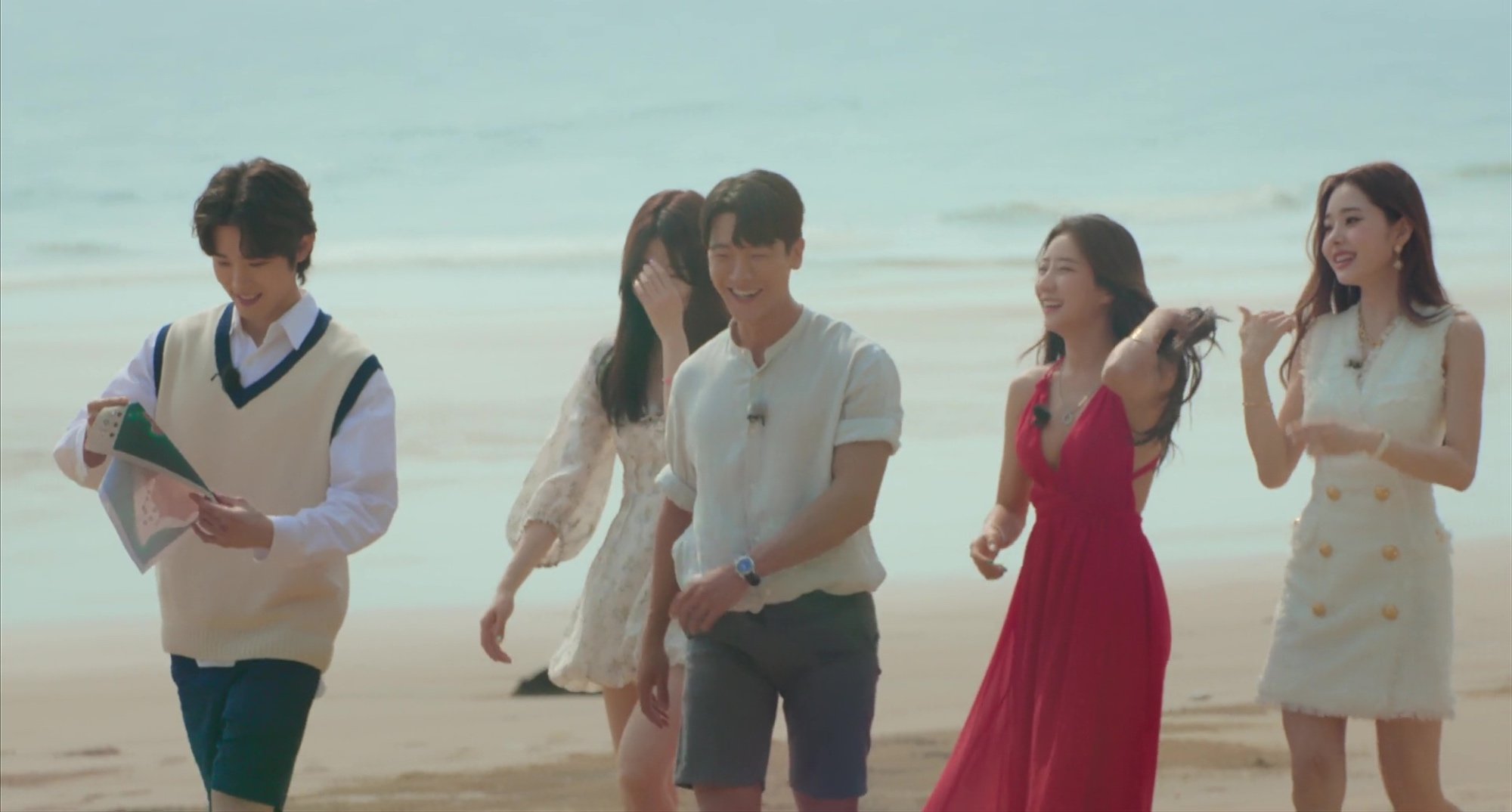 'Single's Inferno' producers have plans for a second season
For the dating reality series, a group of male and female contestants travels to a deserted island off the coast of South Korea. Over the course of nine days, the contestants get to know each other and develop feelings. They participate in games to win a chance for a date to Paradise.
The short-season series became popular as fans wanted to see who left the Inferno together as a couple. Overnight, the contestants became celebrities and had fans. But they also received the back end of malicious comments and a scandal.
Producers Kim Jae-won and Kim Na-hyun have explained their plans if a Single's Inferno Season 2 is approved by Netflix. Not only will the games change, but so will the main contestants. The series format worked and will likely not have any major changes.
Netflix responds to news of a 'Single's Inferno' Season 2 being in production
RELATED: 'Single's Inferno' Contestants Are Not too Keen on Returning for a Season 2
Fans have been waiting for news of a new season of Single's Inferno by Netflix. According to Soompi, TV Daily reported on March 24 the series was approved for season two. The report claims it started casting new contestants.
Like many Netflix fans are aware, a confirmation is not fact until explicitly reported by Netflix themselves. In response to the news, a Netflix representative reported, "Nothing has been decided regarding the production of a second season for 'Single's Inferno.'"
Some fans are weary of a second season due to some of the first season contestants' major backlash during and after their time on the dating series. While American television leads in the forefront of dating series, Single's Inferno was the first from South Korea.
The producers explain why a 'Single's Inferno' reunion special is not in the plans
RELATED: 'Single's Inferno': Kim Hyeon-joong Is Displeased After Show's Editing Led to Malicious Comments About Him
With news that Netflix has not approved a Single's Inferno Season 2, fans do not have much to look forward to. Many popular dating series continue with a reunion special among the contestants to talk about their time on the series. Fans crossed their fingers at the hope of a reunion for Single's Inferno, but the producers explained it would likely not happen.
The producers are aware of the malicious comments and the major scandal with Song Ji-a. Ji-a quit social media and issued multiple apologies after fans accused her of using fake designer items on the series and social media.
Online fans ridiculed contestants like Moon Se-hoon and Kim Hyeon-joong for their demeanor on Single's Inferno. Both Moon and Kim blame the series's editing that put them in a bad light. The series has also faced comments about the contestants preferring "light skin" regarding beauty.
RELATED: 'Single's Inferno': An Yea-won and Cha Hyun-seung Shed Light on What Really Happened on the Dating Show